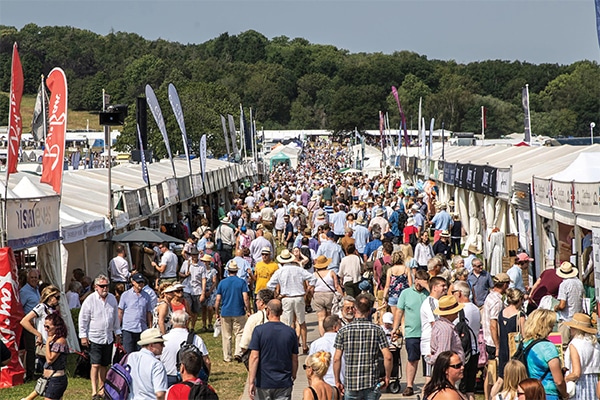 Young Shots, The Game Fair and two hot topics
Young Shots at The Game Fair 2021
I had a great time at the Game Fair 2021 and found that it was a great place for young shots to learn all about shooting and conservation. 
So, I grabbed a couple friends, a camera and decided to find out as much as I could about the two important topics all young people interested in shooting should be learning about. These are the transition away from lead and game as food. 
Hopefully, the below videos will give other young shots a head start on understanding why sustainable ammunition and treating all shot game as food are such important matters in the shooting world. 
Remember, the BASC website is filled with information on both subjects, and you can always contact BASC directly if there's something you don't understand.
Transition away from lead
The Game Fair was definitely the best place to learn about the transition away from lead and the sustainable ammunition already available on the market. 
There were numerous seminars with industry representatives, and you could chat with the manufacturers themselves on one of the many Gunmakers Row stands. 
But, most importantly, I got to try out some of the sustainable steel ammo myself, and so did my friend who shared his thoughts with us…
Cooking game for everyone
It's important for young shooters to remember that game and shooting doesn't end on the field.
I spent some time over The Game Fair weekend talking to the many game chefs and dealers on the food aisle. 
There was lots to learn from basic tips and tricks to get started with cooking game to advanced and more adventurous recipes. I'll definitely be trying out some of the curried pheasant recipes that you can find on the Eat Game site.
Useful links for those wanting to know more
If you would like to create videos, take photographs or write for BASC, join the annual Young Shots Journalists project when it opens for entries again next summer. 
You can also contact the publications department at BASC and ask about working as a freelance writer until then.
You can find more information on sustainable ammunition here.
For tasty game recipes to suit any level of culinary skill, go to Eat Game website.
To find out about Young Shots Journalists project, click here. 
And for a handy myth-busting guide to using non-lead shot, check out this page.