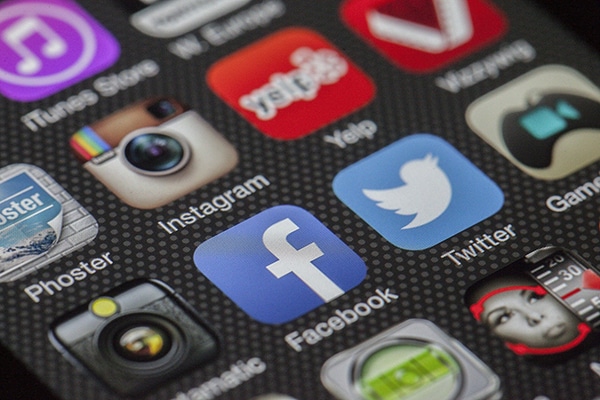 Young Shots Journalist Louis Sykes writes about how to use social media for game shooting and how helpful young generation of shooters could be in moving the sport into the digital world.
Read more..
Meet our Young Shots Journalists 2021
My name is Will Ackroyd and I am 16 years old. I live on a dairy farm in North Yorkshire and I enjoy shooting, playing the cornet and long-distance running. I am also an Air Cadet and often work for my dad on the farm. There is a small shoot on our farm where I started beating four years ago. Since then, my passion for the sport has grown. I would like to be a Young Shots Journalist so I can encourage more young people to take part in fieldsports. I also want to raise awareness of countryside issues. I hope that practising my writing skills on subjects that I enjoy and am interested in will help me improve and learn.
My name is Vinnie Behan. I am an 18-year-old Young Shot who has been immersed in shooting and country sports from a very young age. I have already written for BASC in the past and I also have a YouTube channel – Country Boy on Cam. My hobbies include various types of shooting and cooking wild food. I am also passionate about conservation. Another one of my hobbies is nature and landscape photography.
I hope being a Young Shots Journalist will give me a wider platform for promoting the benefits of shooting and educating people about our sport. I also want to learn more from the BASC staff as they have a vast amount of knowledge and experience.
I'm Louis Sykes. I am a 21-year-old and study journalism in Wales. I grew up working on estates and shooting in Northumberland from the age of ten. Studying at university, I was amazed to find both thriving shooting societies and students who were willing to learn about the important role of country sports in conserving the rural environment. I am keen to take this excellent opportunity working with BASC to further educate others about shooting and the wellbeing of the countryside, drawing from my own experience and information I have picked up from country fairs across Britain.
My name is James Kinghorn, I am 13 years old and I have entered the BASC Young Shots Journalist 2021 competition because I want to share my views on gamekeeping and the countryside with other people. I think that I would be a good journalist as I have always been good at writing and I enjoy sharing my views with others. I hope to change people's mindset and how they feel about gamekeeping. Throughout my life I have been out with my dad hunting, beating and game shooting so it is a subject that I am extremely comfortable writing about. I hope that this project will help me improve my writing skills and my understanding of gamekeeping.
My name is Edward Lyon and I'm 17. I'm in my first year studying agriculture at Bishop Burton College in Yorkshire. In my spare time, if I'm not shooting, you can usually find me riding my horse or out on a tractor.
My interest in shooting has been a natural progression from bagging the odd rabbit or pigeon on my grandparents' farm. I then took part in a clay pigeon competition through my local Young Farmers' Club and ended up qualifying for the national championships with an old 20-bore side-by-side gun. I just missed a placing and so was inspired to buy a 12-bore over-and-under and have joined a local clay shooting club to hone my skills. Over the last year or so, I've also developed a keen interest in game shooting after being invited as a guest by a couple of friends. I'm now keen to go beating and learn more about what goes on behind the scenes of a successful shoot.
This will be my second year as a Young Shots Journalist, and I look forward to getting out and about with my gun as much as possible.
News Gallery Food corner Become a Young Shot Young Shots events Find BASC Young Shots events near you. Get in touch Would you like to
Become a Young Shot Junior Membership (Under 21) The British Association for Shooting and Conservation is the representative organisation for sporting shooting in the UK.
Help the bees by building houses Let's start building Quizzes How tos What you need to grow herbs in water Read more Why feed birds