Kia takes the stage at BBC Good Food Show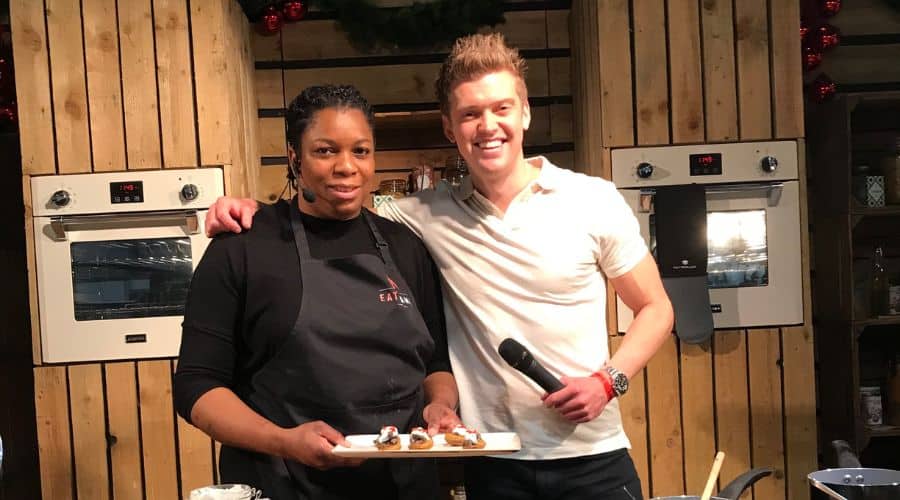 Kia Vincent, winner of the BASC Highland Game Colleges' Cookery Competition, today, 24 November, took the stage to cook at the BBC Good Food Show Winter.
Kia cooked alongside chef and author Chris Baber on the Eat Game-sponsored Festive Kitchen stage earlier today in front of a packed audience.
Showcasing the venison canapé which secured her win in the colleges' cookery competition in February of this year, Kia demonstrated how to expertly pair Caribbean flavours with venison. 
Kia cooked on the Eat Game Festive Kitchen stage in a line up that also featured celebrated game chef and author Rachel Green and Cyrus Todiwala OBE, whose four restaurants include Café Spice Namasté in London.
Speaking after her slot earlier today, Kia said: "My experience was lovely. I learned a lot and it was great working with Chris Baber. What can I say, it was really fun!"
Over the next three days, the Eat Game Festive Kitchen will provide recipe inspiration for the festive season, including showcasing game meat as alternative to traditional Christmas meals. Chefs cooking in the kitchen over the coming days include Melissa Thompson, Sabrina Ghayour, Tony Singh, and Philli Armitage-Mattin.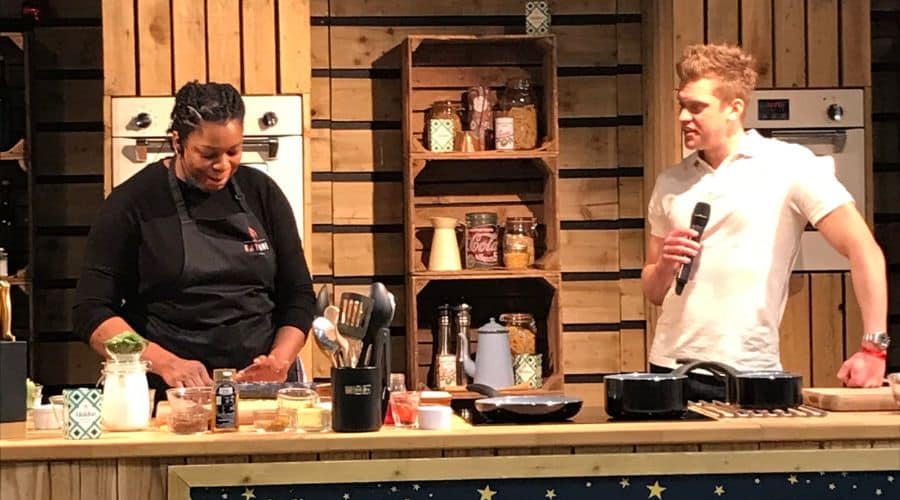 The BBC Good Food Show Winter takes place at the NEC in Birmingham from 24-27 November. Tickets are still available for the remaining three days and can be bought online here.