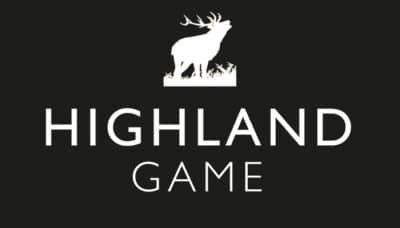 BASC and Highland Game colleges cookery competition
New for the 2021/22 British game season is a cooking competition which will see budding young chefs devising their original own canapes using venison mince. All will be bidding to win some fantastic prizes, including an exclusive stalking trip in the Scottish Highlands.
BASC is appealing to college students to create a canape that can be served at a prestigious BASC event for 250 guests in early 2022. We will be judging the entries on creativity, recipe clarity, presentation and suitability for the event. The top three entries will be invited along to cook the dish for an expert panel of judges in early 2022 where a winner will be crowned.
The winner will attend the event and serve their canape as well as enjoying a special trip to the Scottish Highlands to stalk deer with a professional and serve their canape to the team after a tour of the facilities. The runners up will receive a selection of delicious venison from our sponsors Highland Game.
Highland Game will also be kindly supplying the meat to all colleges taking part.
The promotor of the competition is BASC with the sponsor Highland Game.
You must be a catering college student within the UK to enter, one entry is allowed per student.
Entries only accepted via the BASC website entry form.
Only fully completed entry forms will be accepted including a photo and recipe of canape and all contact information.
Recipes to yield four portions of your dish. There is no limit on other ingredients but must contain venison mince and be suitable to be served as a canape.
Closing date for entries is 31 December 2021.
Judges' decision will be final with all successful entrants contacted via email.
Top three entries will be invited to cook their dishes for an experienced judging panels early 2022 to determine an overall winner. Location for cook-off TBC.
Overall winner will serve their canape at a high-profile event and attend a day stalking in the Scottish Highlands with Highland Game. They will also prepare their canape at the Highland Game Head Office. Stalking trip to take place in 2022, full date TBC upon completion of competition.
Two runners up will receive a selection of venison in the post.
All prizes are non-transferable and there is no cash alternative.
By entering the competition you agree to allow BASC and the sponsor Highland Game to use photos of your dish for publicity of this and all future competitions run by BASC.
We are collecting data in order to process the entries and to contact the winner and runners up on completion of the competition. All data will be treated in accordance with BASC's privacy policy.
Late, illegible, or defaced entries will not be accepted.
By submitting their entry, competition entrants will be deemed to have agreed to be bound by these Terms.
Please retain a copy of these rules for your reference.