BASC calls for scrapping of controversial firearms Ministerial Directive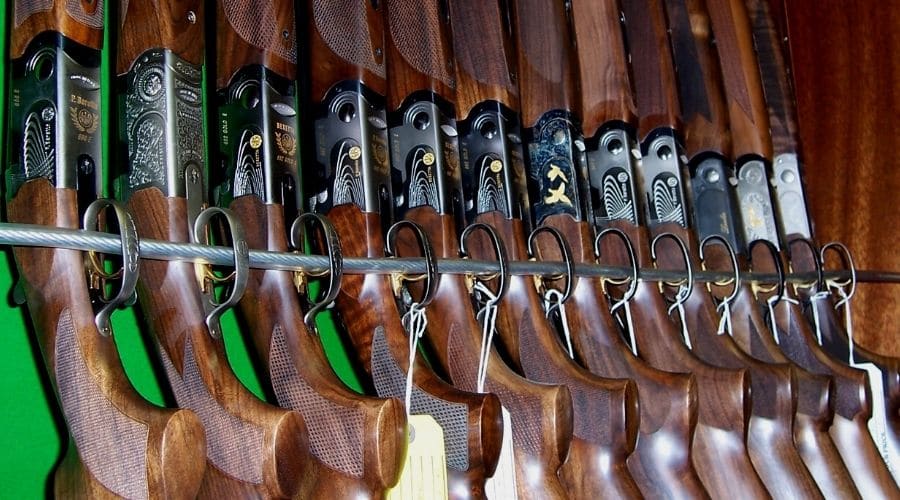 BASC Northern Ireland has called for the Ministerial Directive that limits the number of firearms that a registered firearms dealer may hold, to be scrapped.
BASC NI's recommendation, outlined in a survey response to the Department of Justice (DoJ), is that the number of firearms a dealer can hold should be decided on an individual basis, dependent on the capacity of the dealer and their ability to store the firearms safely.
The current approach restricts the ability of many businesses to trade at full capacity. It means that, on occasions, registered firearms dealers are unable to temporarily store customers' firearms for safe keeping.
In addition, lengthy delays in the processing of firearms applications by the Police Service of Northern Ireland (PSNI) have left dealers holding firearms that have already been sold. The issue has resulted in them not being in a position to order any new stock for fear of exceeding their permitted holdings.
No justification to retain
Tommy Mayne, BASC NI director, stressed the ongoing impact the situation is having on the shooting industry, saying: "The restrictions imposed by the Ministerial Directive have caused countless unnecessary issues for businesses across Northern Ireland for many years. 
He continued, "The vastly improved security situation in Northern Ireland means the department can no longer reasonably justify retaining the directive in any form. Our recommendation would free up trade without increasing the risk to public safety, so we are hopeful for a positive outcome."
The chair of the Northern Ireland Firearms Dealers' Association (NIFDA) David McBride commented: "The DoJ need to recognise and appreciate the economic impact that the directive has had on firearms dealers for many years.
"BASC and NIFDA welcome the fact that senior PSNI officers have recently acknowledged that Northern Ireland has one of the most robust licensing systems in the world. That being the case, our organisations can see no justifiable reason as to why the PSNI would not support the scrapping of the Ministerial Directive in its entirety."
Patsy McGlone MLA, chair of the NI Assembly's All-Party Group on Country Sports, reinforced this view, saying: "In Northern Ireland, recreational shooting is widely recognised as a cross community sport. 
"Shooting puts food on the table, it gets people into the countryside and the exercise is beneficial for physical health and personal well-being. Shooting activities in Northern Ireland contribute £28 million annually to the economy, directly supporting the equivalent of 770 full-time jobs."
For more news from BASC Northern Ireland, head to our dedicated pages here.