Notifying PSNI of firearm magazines unfair and unnecessary, claims BASC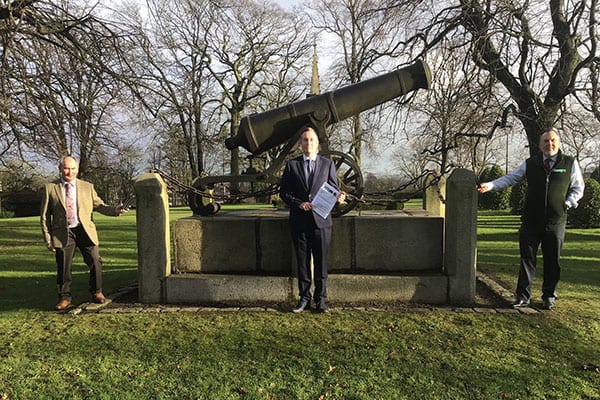 BASC NI and the Northern Ireland Firearms Dealers' Association (NIFDA) have expressed concerns over an "unfair and unnecessary" change in police policy which requires magazines to be listed on firearms certificates and an administration fee of £30 for replacing or adding a magazine.
Representatives of the two organisations met Paul Givan MLA, chair of the NI Assembly's Committee for Justice, to highlight joint concerns over the new Police Service of Northern Ireland (PSNI) Firearms and Explosives Branch (FEB) policy.
BASC NI director Tommy Mayne said PSNI first announced its new policy on 23 December without consultation and immediate clarification sought by BASC had only recently been received.
He said under the new policy, a firearms certificate holder wishing to acquire a replacement or additional magazine for a firearm they already possess must apply to Firearms and Explosives Branch in advance for approval, before taking possession. If approved, it will then be listed on their certificate. The policy is not being currently applied retrospectively, however certificate holders will be required to notify FEB in relation to all magazines held, at their next application for variation or renewal.
Speaking after the meeting, Mr Mayne said: "BASC is strongly opposed to this new requirement for firearms magazines and we used the meeting to highlight our joint concerns in relation to how FEB will cope with the additional administrative burden, given that traditionally there has always been a backlog to some extent. We also stressed that the new requirement and the £30 fee was in our view unfair and unnecessary."
BASC and the NIFDA have also raised their joint concerns with the chair of the Assembly's All Party Group on Country Sports, Patsy McGlone MLA, who has spoken directly to Mr Givan and the PSNI at a senior level to highlight his concerns and disappointment at the introduction of this new PSNI policy.
Mr Mayne added: "On a more positive note, BASC and the NIFDA welcome the fact that PSNI FEB has recently changed its policy on the online purchase of firearms, ammunition, and component parts which the branch now permits, despite having previously said online purchases were illegal.
"While BASC welcomes this move in principle, BASC has concerns in relation to how compliance with the Firearms (Northern Ireland) Order 2004 (as amended) will be achieved, as it requires transactions of firearms and ammunition in Northern Ireland to be made in person."
David McBride, chair of the Northern Ireland Firearms Dealers' Association, said: "The NI Firearms Dealers' Association is also opposed to this new requirement in relation to magazines however on a more positive note, we welcome the fact that, in permitting online firearms and ammunition transactions, FEB has clearly recognised the vastly improved security situation, which is why we have written jointly with BASC to the Justice Committee, calling for an urgent review of the Ministerial Directive that restricts the number of firearms that dealers may hold. We do however have some public safety concerns in relation to the ordering of firearms and ammunition online and having them delivered directly to your door."
Mr Mayne said the NI firearms licensing system is viewed by many as one of the most stringent in the world and BASC and the NIFDA will continue to work with the NI Assembly Committee for Justice, the All-Party Group on Country Sports and PSNI FEB to ensure that public safety and the integrity of the licensing system is maintained.