MSPs told rough shooting at risk without exception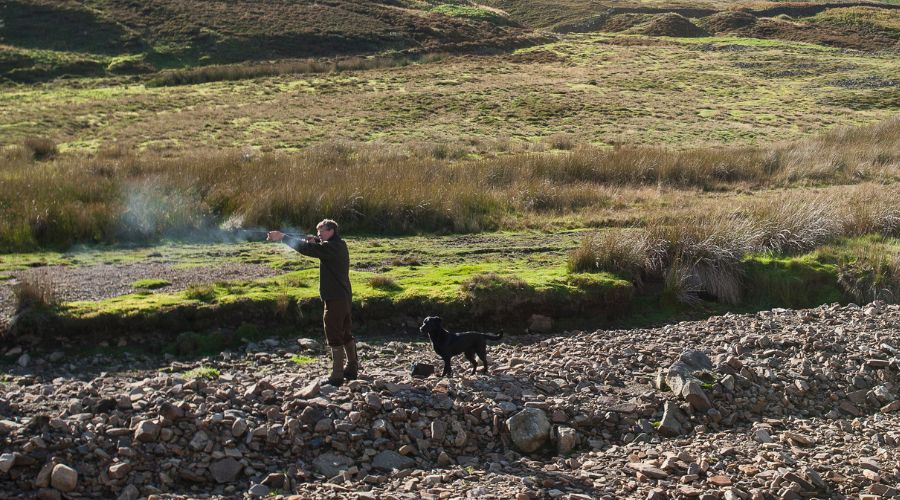 BASC Scotland provided oral evidence to MSPs on the Hunting with Dogs (Scotland) Bill in Holyrood last week, specifically regarding the potential impact on rough shooting.
Following our written submission, the Rural Affairs, Islands and Natural Environment (RAINE) Committee invited BASC Scotland's public affairs manager, Peter Clark, and stakeholders to participate in a roundtable evidence session to discuss the issue of rough shooting.
In its current state, the Bill would impact rough shooting through the introduction of a two-dog limit and the inclusion of rabbit in the definition of a "wild mammal".
Members of the RAINE Committee have been gathering further evidence following concerns from countryside organisations. A supplementary session was called in light of complex issues arising pertaining to the wording of the Bill.
From the outset, it has been made clear that rough shooting must not fall foul of the wording of the Bill. BASC has repeatedly stated that an exception within the Bill would be required to ensure rough shooting with more than two dogs is protected.
During the lively session, some MSPs raised concerns that this could be exploited as a loophole for illegal fox control to continue.
However, public affairs manager Peter Clark made it clear that mixed quarry rough shooting differs significantly. Those carrying out illegal activity are unable to use an exception as a defence, given dogs do not form a pack, nor do they chase or kill wild mammals while being used for rough shooting.
This point gave rise to the issue of enforcement and proportionality. Our good working relationship with Police Scotland was noted and it was articulated that shooters should have the ability to conduct a rough shoot with confidence, knowing they aren't breaking the law.
The Bill is currently in Stage 2 for RAINE Committee MSPs to consider, scrutinise and vote on amendments, including BASC's amendment which includes an exception for rough shooting.
In the coming weeks, it will become clearer whether the Scottish Government is willing to move from its current position and allow an exception to ensure rough shooting can continue unhindered.
Following the evidence session, Peter Clark said: "BASC made it clear the ambiguous wording of the Bill prevents rough shooters from partaking in a shoot with more than two dogs.
"Rough shooting is part of the social fabric of rural Scotland. It acts as a conduit for young people and newcomers to take up an interest in shooting or pursue a career in gamekeeping. We raised this point during the evidence session to emphasise the need for an exception.
"We need to see the Scottish Government pass an exception to allow rough shooting to continue, because the Bill's current wording around the issue is vague. BASC members have serious concerns over the draft wording of this Bill, its implications, and enforcement consequences."
BASC has a tabled amendment (Amendment 142) which would ensure an exception for rough shooting, whilst denying those who break the law any opportunity to use it as a loophole to continue illegal fox control activities.
We will be meeting Minister Mairi McAllan in the coming weeks to stress the importance of an exception in light of the further evidence session.
Want to read more news from BASC Scotland? Click here to head to our dedicated pages.