Watch BASC on BBC Landward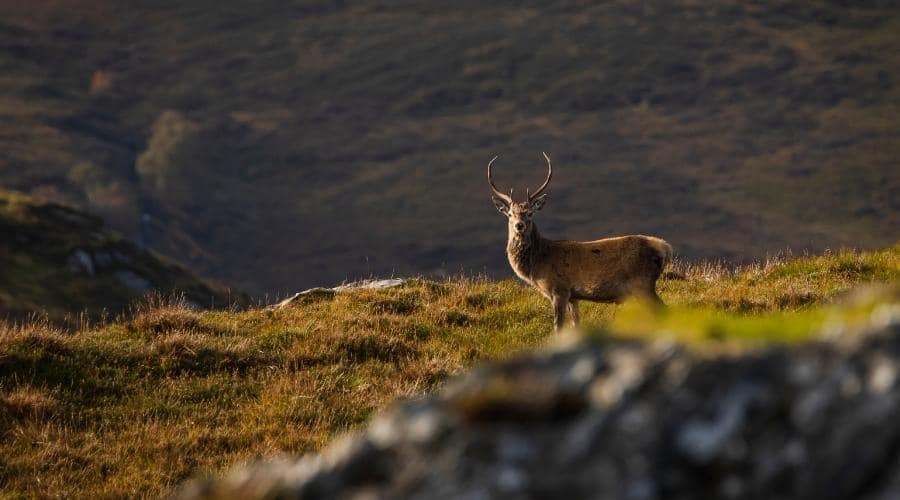 This week BASC will appear on BBC Scotland's flagship countryside programme, Landward, in a feature exploring community integrated deer management.
The episode comes on the back of efforts by BASC and others to champion the potential of trained recreational deer stalkers in Scotland.
During the feature, BASC Scotland's public affairs manager, Ross Ewing, is interviewed by Landward presenter, Arlene Stuart, on the motivations behind the deer vision.
Ross takes Arlene on a tour of the community deer larder situated at BASC's Scotland office, and cooks her some local venison harvested by one of the deer stalking syndicates that use the shared facility. She also heads out stalking with BASC member and trained recreational deer stalker, Nick Raby.
Unveiling a new vision
In September, BASC and 10 supporting partner organisations unveiled a new deer vision for Scotland. The vision called on the Scottish Government to make better use of trained recreational deer stalkers in the fight against the climate emergency.
As part of this, the organisations are calling for a trial community deer stalking scheme to be established on publicly-owned land, in which trained recreational deer stalkers living locally would manage the deer.
It also recommends that a £250,000 deer management training fund should be established, which would enable BASC and the British Deer Society to deliver the Deer Stalking Certificate 1 to aspiring deer stalkers free of charge for eight years.
How to watch BBC Landward
The feature is set to air multiple times on various BBC channels over the next week:
• Thursday 2nd December – 8:30pm – BBC Scotland
• Friday 3rd December – 7:30pm – BBC 1 Scotland
• Sunday 5th December – 9:15am – BBC 2 (UK-wide)
• Monday 6th December – 7:30pm – BBC Scotland (repeat)
Alternatively, catch-up on BBC iPlayer (episode 24 of the 2021 series).
Want to read more news from BASC Scotland? Head to our dedicated pages here.