New deer vision for Scotland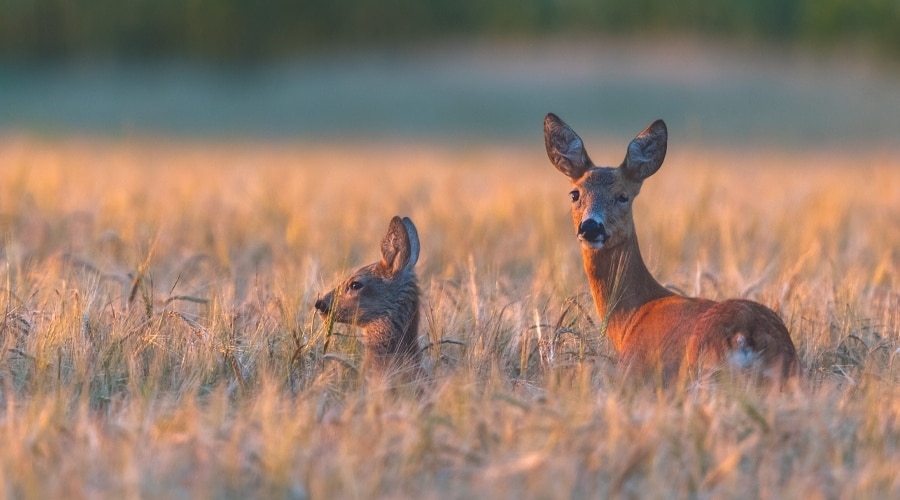 A new vision that will place communities at the centre of efforts to manage deer on publicly-owned land in Scotland will be unveiled later today at the Scottish Game Fair, Scone Palace. 
Entitled Our Deer – Community Integrated Deer Management in Scotland, the vision is being brought forward by a partnership of eleven leading deer management stakeholders.
The organisations involved are the Association of Deer Management Groups (ADMG), BASC, the British Deer Society (BDS), Deer Management Qualifications (DMQ), the Game and Wildlife Conservation Trust (GWCT), Lowland Deer Network Scotland (LDNS), the Scottish Association for Country Sports (SACS), the Scottish Countryside Alliance (SCA), the Scottish Country Sports Tourism Group (SCSTG), Scottish Land and Estates (SLE) and the Scottish Venison Association (SVA). 
The partnership aims to institutionalise what is being described as 'community integrated deer management'. This involves establishing more opportunities for trained recreational deer stalkers to manage deer on public land in their local area.
Bringing stalking opportunities within reach
In Scotland, nearly 6,400 people hold the Deer Stalking Certificate 1 (the introductory deer management qualification). In addition, more than 2,100 individuals hold the more advanced Deer Stalking Certificate 2.
Despite having an estimated population of one million, many trained recreational deer stalkers in Scotland struggle to access deer management opportunities in their local area. 
This is especially true for those living near publicly-owned land, where permissions are described as being 'out of reach' for recreational stalkers.
The partnership organisations argue that current public expenditure on deer management contractors is 'needlessly expensive'. 
Instead, their vision seeks to utilise trained recreational deer stalkers, slashing costs if they were afforded more opportunities in their local area. 
Making financial sense
In 2019, Forestry and Land Scotland (FLS) – which manages approximately 9% of Scotland's land area – expended £10.5 million on deer management contracts and just under £5 million on fencing.
The partnership is urging the Scottish Government to establish a pilot community deer stalking scheme on FLS land. This would see a local recreational deer stalking syndicate pay a small fee to take on the deer management obligations. 
It is envisaged that the harvested venison would be sold and consumed locally, thus reducing the overall carbon footprint.
Upskilling communities
BASC – the co-ordinating partner behind the vision – has pledged to support the pilot syndicate. It will also act as the liaison with FLS and develop replicable processes so that other schemes can be established in the future.
In addition, BASC and the British Deer Society (BDS) have pledged to provide discounted training courses to recreational deer stalkers with ambitions of managing deer in their local area, in a bid to upskill communities and make deer stalking more accessible. More details on this will be unveiled in due course. 
The partnership is also recommending for the Scottish Government to establish a £250,000 deer management training fund. The fund would enable BASC and BDS to deliver the Deer Stalking Certificate 1 to well over a thousand students free of charge over an eight-year period.
To read more, download a copy of Our Deer – Community Integrated Deer Management in Scotland.
Read the full press release here.