Shooting hits the mark with Crieff Juniors FC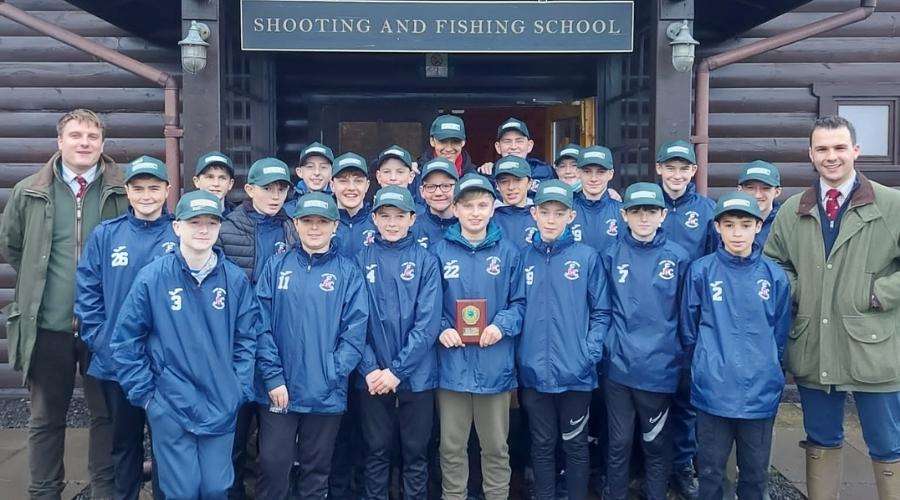 Crieff Juniors 2008 football team tried their hand at clay pigeon shooting this week thanks to the support of their latest sponsor, BASC.
The Crieff team is local to our BASC Scotland office in Perthshire, based just over the glen and in a part of Scotland which is home to a number of shooting and country sports-related businesses.
The sponsorship launch saw BASC host the squad at Gleneagles Shooting and Fishing School for an afternoon of clay shooting. The event culminated in the team being presented with BASC-branded waterproof jackets which they will wear as part of their home and away kit, and for training sessions.
The squad – most of whom had never shot before – are all aged between 12 and 13 years old.
The young players learned about all aspects of gun safety and handling a shotgun during their trip to Gleneagles. They were then given the opportunity to try their hand on some introductory targets, before embarking on a mini-competition, all under the watchful eye of expert coaches. 
The squad also enjoyed a talk on the intrinsic link between shooting and conservation, and the importance of shooting to Scotland's rural economy.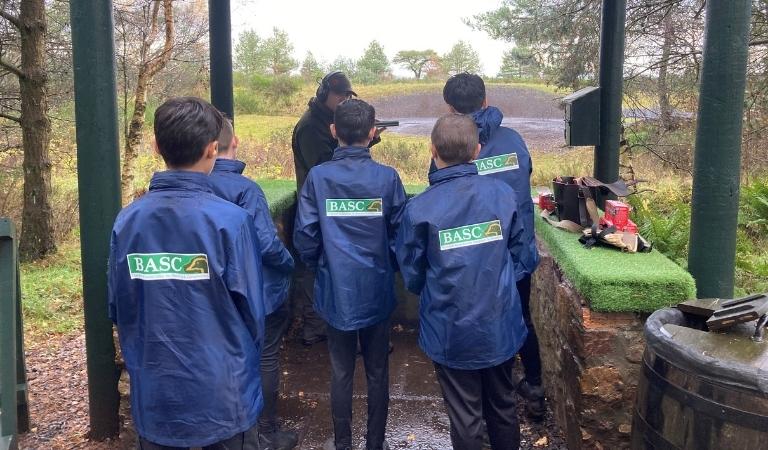 Top Gun Lewis
Recording a score of 25 shot clays from 32 targets, Lewis Blair – who had never held a shotgun before – emerged as top gun on the day. Lewis was closely followed in second by Lochie Dodd on 23 hits and Archie Skinner with 22.
Archie, who is also a BASC Young Shots member, was instrumental in setting up the sponsorship arrangement. "It is absolutely fantastic that we have been able to secure sponsorship from BASC, as well as a number of exciting shooting-themed away days for my team mates and I." commented Archie.
He continued: "Shooting is such an enjoyable sport, and I think it is really important that other young people like me have the opportunity to experience it and take it up as a hobby.
"Everyone at Crieff Juniors is grateful to BASC and Gleneagles for facilitating such an enjoyable day for us. We are looking forward to the next one already!"
Ross Ewing, public affairs manager for Scotland, expressed BASC's enthusiasm for the partnership, saying: "We are absolutely delighted to be sponsoring the Crieff Juniors 2008 squad, laying the foundations for what we hope will be an enduring relationship with shooting sports.
"The team shot very well indeed considering the vast majority were complete beginners. It is quite clear that football is not the only sport in which these boys have potential.
"We'd like to extend a huge thank you to Nick Raby and his team at Gleneagles for facilitating what was a fantastic introduction to shooting, and we look forward to further supporting the squad and developing their interest in shooting in the months ahead."
Thank you very much also to our superb coaches who made the day possible: David Harris, Greg Vears, Gerry Rattray and Ross Kirton.
Would you like to know more about BASC Young Shots? Click here to head to our dedicated pages.