BASC accuses RSPB of exploiting Northern Ireland wildfire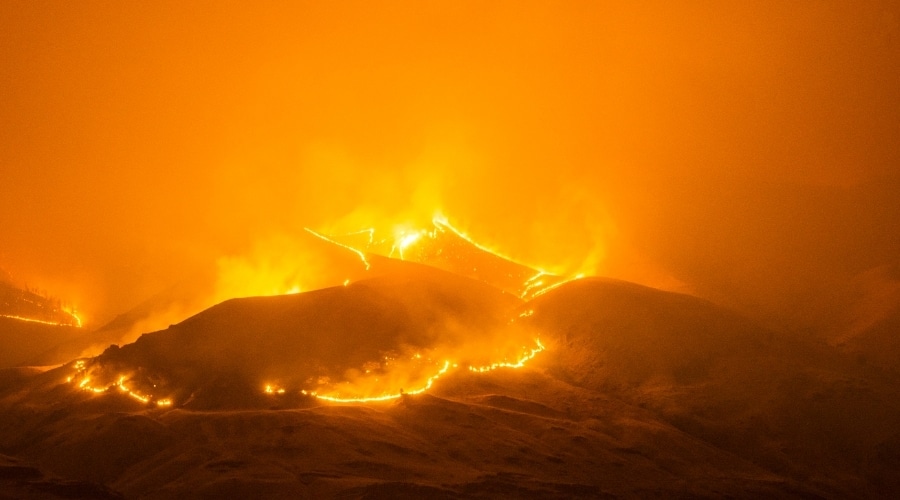 BASC has criticised the RSPB for using the recent Mourne mountains wildfire as a platform to call for a ban on controlled burning. 
The fire began on Slieve Donard and raged from Friday through to Sunday of last weekend. 
It was declared a major incident and required a multi-agency approach, including the use of helicopters and more than 100 firefighters. The fire has devastated around 600 acres of natural habitat in an Area of Outstanding Natural Beauty.
Northern Ireland Fire and Rescue Service believe it may have been started deliberately. 
Contradictory claims
Contrary to the RSBP's claims, the controlled burning of heather on peatland undertaken by farmers, gamekeepers and conservationists is a completely separate issue to wildfires.
Controlled burning reduces the fuel load, improves the condition of heather and creates a habitat mosaic.  This has significant benefits for ground-nesting breeding birds such as golden plover, lapwing and red grouse.
Rather than focusing on the science, the RSPB has instead used the wildfire as an opportunity to call for an outright ban on heather burning in a bid to further its own policy objectives.  
As well as calling out the RSPB, BASC will be ensuring their
lobbying efforts fall on deaf ears.  You can read our policy on controlled burning in our brief, titled 'Don't ban the burn'. 
Read the full press release here.
Want to get more news from BASC Northern Ireland?  Head to our dedicated pages here.