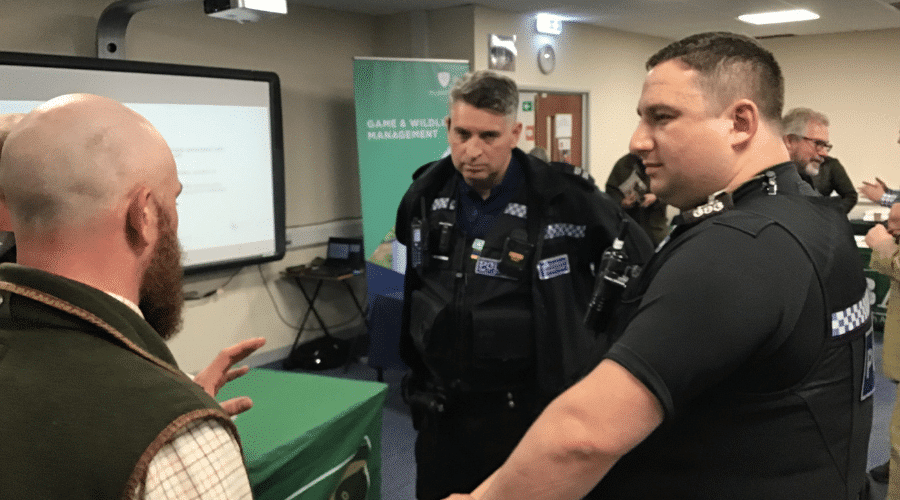 As part of BASC's regional and national objectives, all teams are offering free practical firearms and wildlife management training opportunities to police forces across the country.
Training sessions with wildlife and rural crime teams are already well established and respected but the firearms licensing training sessions are now evolving and becoming equally as important to both BASC and the police forces.
The principle behind the firearms licensing training is to provide continued personal development to not just frontline staff but also those in administrative roles within the firearms licensing department.
Firearms law is unique in its intricacies. For front-line staff such as firearm enquiry officers, BASC is in the fortunate position to be able to provide expert-level training. One recent training session with Nottinghamshire Police revolved around the details within the Antique Firearm Regulations 2021.
For those behind the scenes we are all too happy to broaden their understanding of why our members shoot, introducing different firearms and forms of shooting and providing opportunities for them to both handle and use guns for the first time.
As well as Nottinghamshire Police, BASC has undertaken a variety of training with Thames Valley, Met Police, Surrey, Sussex, Hampshire, Durham and all four forces in Wales over the last couple of years.
Through these training sessions BASC is progressing our key objective of ensuring consistency across the licensing departments. In doing so we are improving our members' experiences of interactions with the police when undergoing renewals, grants or variations.
This training also helps to enhance our relationships with the police forces. By becoming trusted advisors, our experts in the firearms licensing team can provide the technical advice that is needed when dealing with firearms law, to help our members even further.