RSPB loses hen harrier judicial review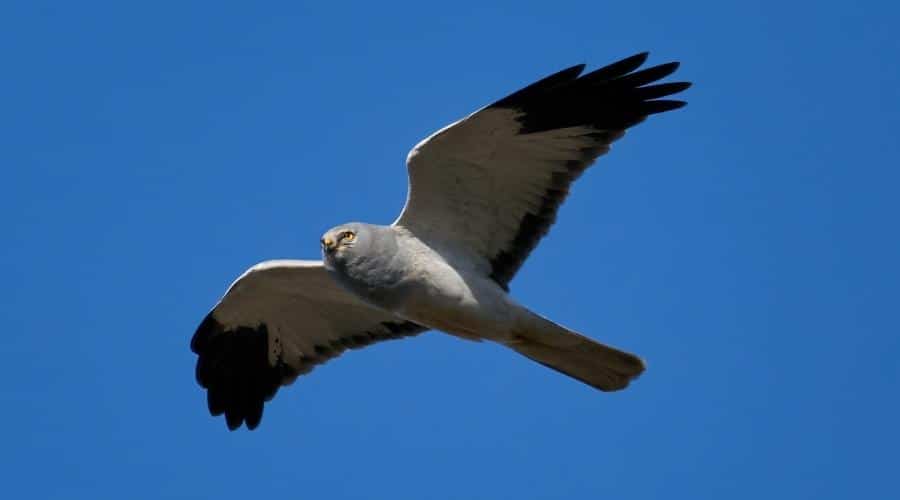 BASC has welcomed the decision by the Court of Appeal to dismiss legal challenges by the RSPB and Mark Avery into Natural England's research into hen harrier brood management.
The decision confirmed that Natural England's trial brood management scheme is legal.
This is the second time the courts have dismissed the RSPB and Mark Avery, former conservation director at the RSPB and a founder of Wild Justice.
Hen harrier recovery programme
The brood management scheme is part of a six-point recovery programme which aims to return hen harrier numbers to favourable conservation status (FCS) in England. FCS refers to the situation where a species' population is maintaining itself on a long-term basis and where there is sufficiently large and suitable habitat to allow the species to continue to thrive.
The hen harrier recovery scheme is supported by BASC and part-funded by the Wildlife Habitat Charitable Trust (WHCT), the grant-giving body set up by BASC to support conservation projects.
Stressing the importance of the court's ruling, Caroline Bedell, BASC's executive director of conservation, said: "The decision is the correct one for those that wish to see hen harrier numbers grow in the UK."
Show your support
You can show your support for the recovery of hen harriers in England by buying this year's
Wildlife Habitat Trust (WHT) stamp
, which features a pair of hen harriers flying over moorland on the Swinton Estate in North Yorkshire. Read more about what your donation will do and the WHT
here
.