RSPB ignoring the evidence over gamebird release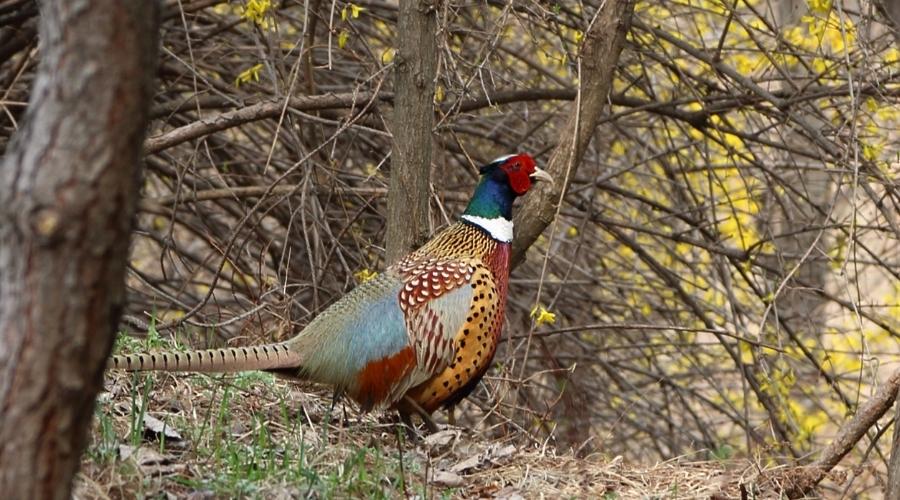 BASC has labelled the RSPB's call to restrict the release of gamebirds to stop the spread of avian influenza as ignoring the evidence.
The RSPB is banging the drum for employing "a precautionary approach to all possible vectors of this deadly new virus to our wildlife population", focusing its attention on gamebird release. However, it does so without any evidence to back such a move. The organisation's release to the press admits this, saying the "spread from pheasants to wild birds has not yet been confirmed scientifically".
In response, Glynn Evans, BASC head of game and gundogs, said: "For a national conservation charity, this campaign shows a fundamental lack of understanding of avian influenza, the government's strategies to combat it, or how gamebird release is managed. The RSPB has failed to present a single piece of evidence to support their call and ignored the substantial role shooting plays in the countryside.
"Shooting is worth £2 billion to the UK economy, providing the equivalent of 74,000 full-time jobs. It is a significant contributor to conservation, rural jobs and the local economy.
"For a national conservation charity, this campaign shows a fundamental lack of understanding of avian influenza"
"This year's outbreak of avian influenza is of serious concern and BASC and other representatives of the shooting sector have been working closely with Defra, the devolved administrations, and a wide range of stakeholders to ensure all necessary actions to reduce the transmission of avian flu are taken. The RSPB would better serve their members by doing likewise."
Senior government wildlife experts, sceptical about the RSPB's case, have said that there is too little evidence to substantiate its demands.
BASC's view
Avian influenza (AI) is spread by wild birds, not by gamebirds bred in captivity and then released into the wild. Should there be an outbreak of AI on a game farm, the birds within that farm cannot be released.
The RSPB has overlooked this process in its call to halt the release of "potentially infected captive birds, to limit the further catastrophic spread of avian influenza in wild birds."
Gamebird releasing is included in the APHA risk assessment on High Pathogenicity Avian Influenza (HPAI) in housed or non-housed poultry flocks and captive birds.
The RSPB has also listed potential transmission links such as supplementary feeding and through human disturbance.
The irony in their campaign is that if any precautionary approach were to be taken forward, consideration of the domestic use of garden bird feeders and bird baths would be required, so too the continuation of allowing public access to nature reserves.
The RSPB relies on shooting's efforts to help conserve species at risk. This campaign is deeply damaging to the positive and progressive partnership work being undertaken at ground-level.