Natural England experience wildfowling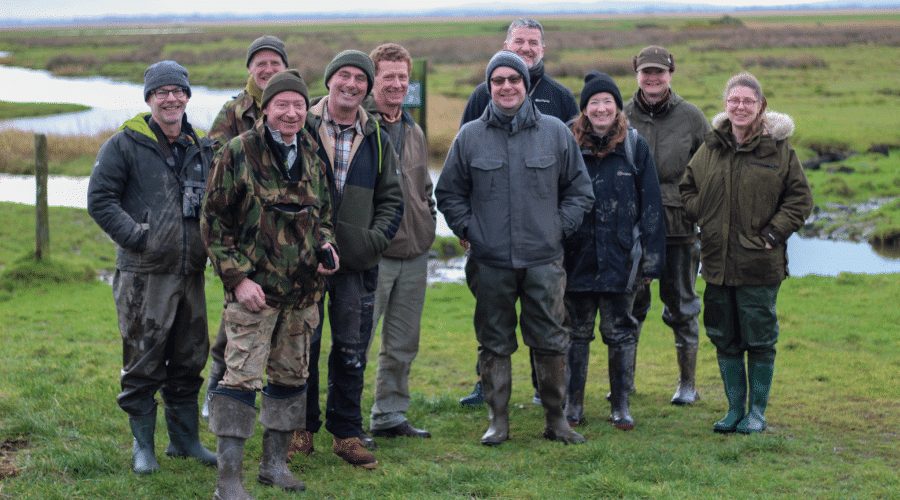 Three members of Natural England's protected sites national team recently visited the Ribble Estuary to experience first-hand what wildfowling is all about.
The visit came just weeks after Natural England chair Tony Juniper also enjoyed a wildfowling conservation walk with Lytham and District Wildfowlers Association.
Club members highlighted the conservation work being undertaken by the association on the north bank of the estuary, sharing their experiences of managing the protected site.
The group, made up of the Natural England team, wildfowlers and BASC staff, also got to enjoy a mock evening flight as they were escorted out on to the marsh by club mentors to see wigeon and teal in full flight.
To experience real wildfowling there has to be an early morning so, after negotiating mud, creeks and the receding tide, small flights of redshank, lapwing and godwits as well as duck, geese and pinkfeet made an appearance. Two of the six mentors from the wildfowlers association/BASC were successful in bagging a single pink each.
BASC head of consenting, Sarah Pinnell, said: "It was really useful to create personal relationships and to have so many open and frank conversations, covering a number of topics from the practicalities of what wildfowling is to the current difficulties associated with the consenting regime."
A Natural England spokesperson added: "It was an invaluable experience. What came across strongly is not only the wildfowlers' passion for the sport but also for the wildlife of the marshes and its ongoing protection. It is clear we have a shared goal and this will I'm sure keep our partnership working moving forward."