Measuring the impact of dog theft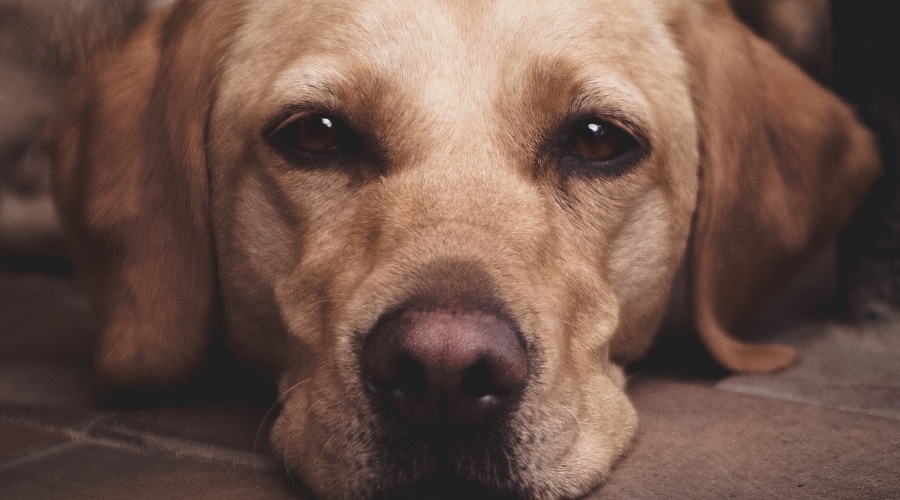 There is growing evidence to suggest that dog theft has risen by up to 160 per cent during the pandemic.  BASC's survey of 3,400 dog owners found that over 75 per cent of respondents have already taken action by putting additional measures in place to protect their dogs from theft over the past year.
Collectively, BASC members own in the region of 166,000 dogs.  As such, the survey findings will aid our decision-making, actions and future work in relation to dog theft.
Local awareness
The responses show that people are increasingly aware and concerned about the threat of dog theft:
60 per cent are varying the times and places they walk their dog

49 per cent have reduced posting on social media

41 per cent have added security lighting and 36 per cent have invested in security cameras

Five per cent are now carrying alarms and body cameras
95 per cent of those who responded classed themselves as being extremely or very aware of the risk of dog theft since the start of the Covid-19 lockdowns.
Nearly 80 per cent of dog owners said that they were aware of at least one incident of dogs being stolen locally over the last 12 months.  
81 per cent of survey respondents felt that the police do not have enough, or the correct, resources to deal with dog theft.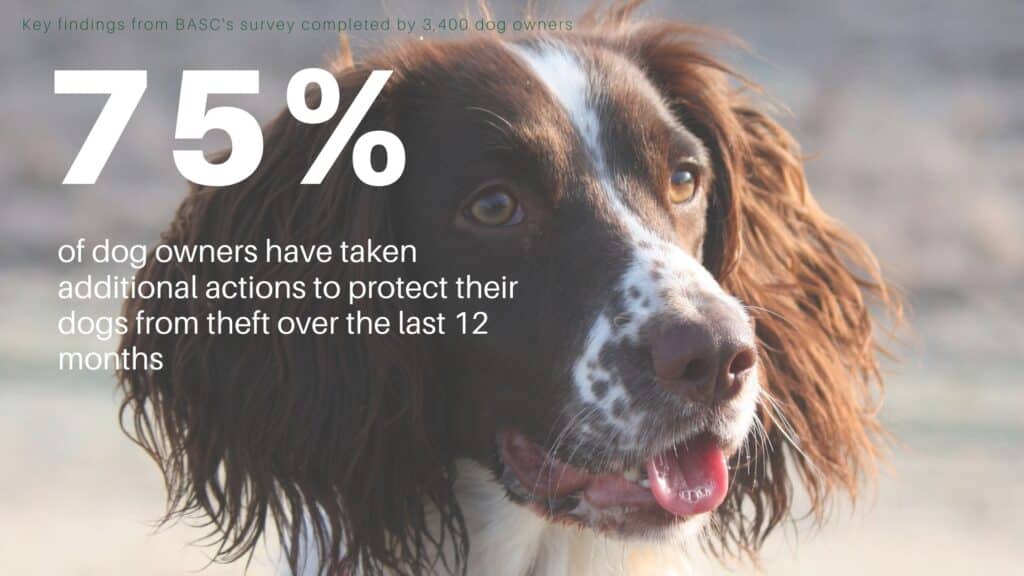 Victims of dog theft
Among all survey respondents, 111 people stated they had been the victim of dog theft. Of these owners, under half were reunited with their dogs (45) and there had only been one conviction, although some cases were still classed as on-going.
How can the risk of dog theft be reduced?
With concern from dog owners increasing, it is clear that action is required to reduce the risk and deter potential criminals.
The survey reported anecdotal support for the police to introduce dedicated dog theft officers, such as Nottinghamshire Police have recently done.
Other respondents also made a case for changing the law to reflect the emotional attachment and sentiment felt towards dogs.
The Government's announcement of a 'taskforce' to tackle the issue is welcome news. So too are the several recently-reported cases of successful police operations to recover stolen dogs.
Moving forward, BASC is calling on police forces to ensure they have sufficient expertise and resources to deal with dog theft.
We will continue to make representations to the Home Office, politicians and police forces on this important issue.
How can you keep your own dogs safe?
We have produced practical guidance for dog owners on measures you can take to help keep your dogs safe. BASC also has advice on what to do if you think your dog has been stolen. Click here to read more.
Read the full press release on the results of BASC's survey on the impact of dog theft. You can also download the results of our survey in full here.
Want to read more on gundogs? Head to our dedicated pages here