Improvement to firearms licence condition welcomed by BASC Northern Ireland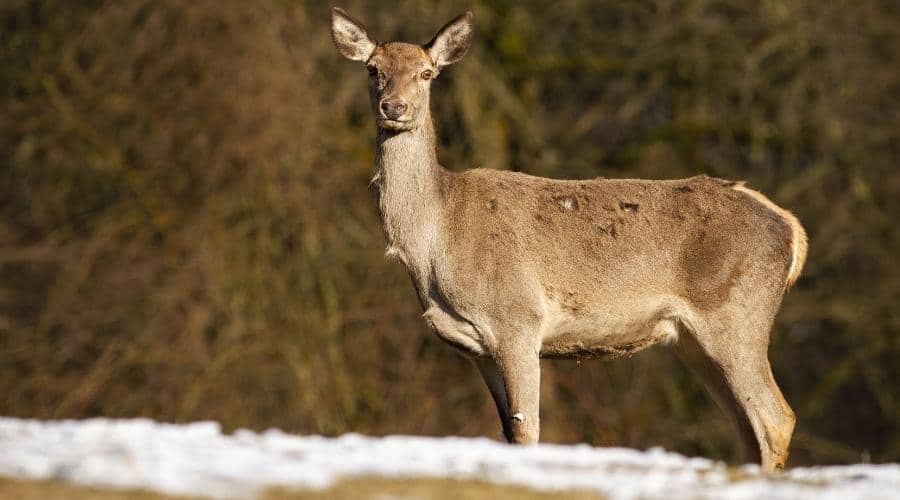 BASC has welcomed the introduction of a firearms certificate condition that will allow the licence holder to shoot any lawful quarry on land where they have the authority to shoot.
The condition known as "Any Other Lawful Quarry" (AOLQ) has been passed by the Police Service of Northern Ireland's Firearms and Explosives Branch (PSNI FEB) following years of campaigning by BASC Northern Ireland.
The change will mean that for the first time in Northern Ireland, a licence holder previously restricted to only shooting deer can now shoot another species without breaching the conditions of their firearm certificate. 
The new condition places the onus of responsibility on the certificate holder to know which calibre is suitable for which quarry and when certain quarry is lawful.
Applied automatically
The condition will be applied automatically, initially to those certificate holders who possess the deer stalking or feral goat condition from the 22 November 2021. However FEB plan to carry out a review in 12 months' time before considering a further roll out.
Speaking after the announcement, BASC Northern Ireland director Tommy Mayne said: "BASC has been campaigning for the introduction of the AOLQ condition for many years and we welcome these first steps in what is an incremental approach by the PSNI FEB.
He continued: "This is a pragmatic move and BASC recognises and appreciates the significant efforts of Dr Jonathan Howarth, the head of FEB, in progressing this important issue. BASC also thanks the chair of the NI Assembly's All-Party Group on Country Sports, Patsy McGlone MLA, for his assistance in achieving a successful outcome."
The head of PSNI FEB, Dr Howarth, said: "The Police Service's Firearms Branch is pleased to introduce the condition of AOLQ to existing deer and feral goat conditions. We have listened to the shooting community and recognise the demand, therefore trust this incremental approach is welcome. The condition will be automatically applied on 22nd November and will feature on certificates when next printed, such as for a re-grant or variation.
"As Head of Firearms Branch, I acknowledge the long-standing lobbying of BASC in Northern Ireland to see this condition implemented and have welcomed their cooperation in its development. Any queries about the condition, should be sent to the branch via email: Firearms@psni.police.uk.".
Would you like to read more from BASC Northern Ireland? Head to our dedicated pages here.