Every season 200 permits are made available by Natural England to allow wildfowling to take place on the Lindisfarne National Nature Reserve. 
The agreement between Natural England and BASC allows for fantastic shooting opportunities at an exceedingly reasonable price. The popular permit scheme is now open.
The scheme is also available to novice and non-wildfowlers, with introductory permits allowing you to experience wildfowling alongside a guide. These permits are subject to availability; please contact BASC wildfowling officer Chris Wright for more details.
Another way for you to experience wildfowling at Lindisfarne is through the sealed bid auction. Once again, BASC, the Newcastle Wildfowlers Association and Sir Johnny Scott are offering a lucky bidder and a friend the chance to experience a fully guided wildfowling trip to this iconic coastline.
Included in the auction are three morning and evening guided wildfowling trips with full board accommodation at The White Swan Inn in Lowick. 
You can read more about the auction lot from last year's winner here.
The money raised will go towards BASC's Young Shots Wildfowling events, so dig deep for this great cause. Sealed bids can be made via email to the BASC wildfowling team.
This wildfowling season at Lindisfarne will be the first for 18 years without Collin Teago as warden, following his retirement.
Collin's work, including meticulous bird counts, has provided the backbone of the ongoing engagement between Natural England, BASC and wildfowling. His dedicated and passionate contribution towards shooting and conservation saw him awarded the Prince Philip Distinguished Service Award by Her Royal Highness The Princess Royal.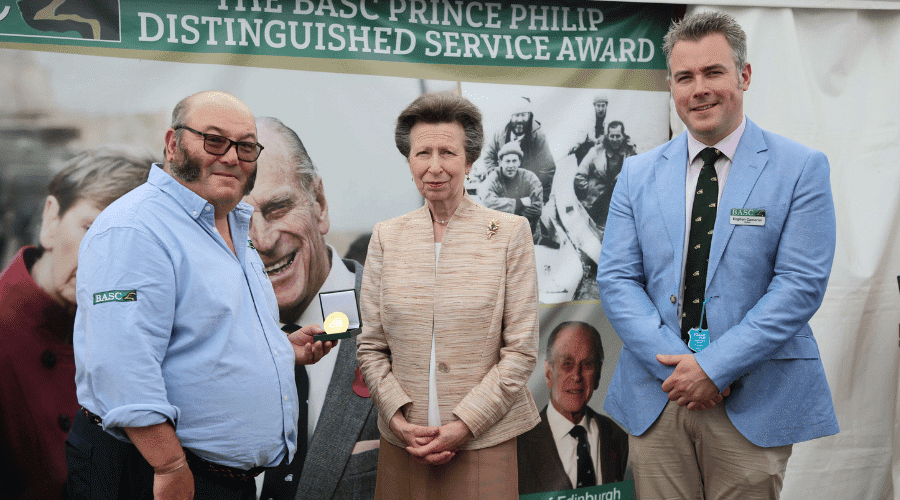 Taking over the warden job at Lindisfarne is Shaun McWilliams (pictured top, left). Shaun is a keen fisherman and ornithologist who has lived in the local area since 2010.
Shaun has held a Lindisfarne wildfowl permit holder in the past and he is looking forward to the opportunity to follow on from the sterling work of Collin Teago.