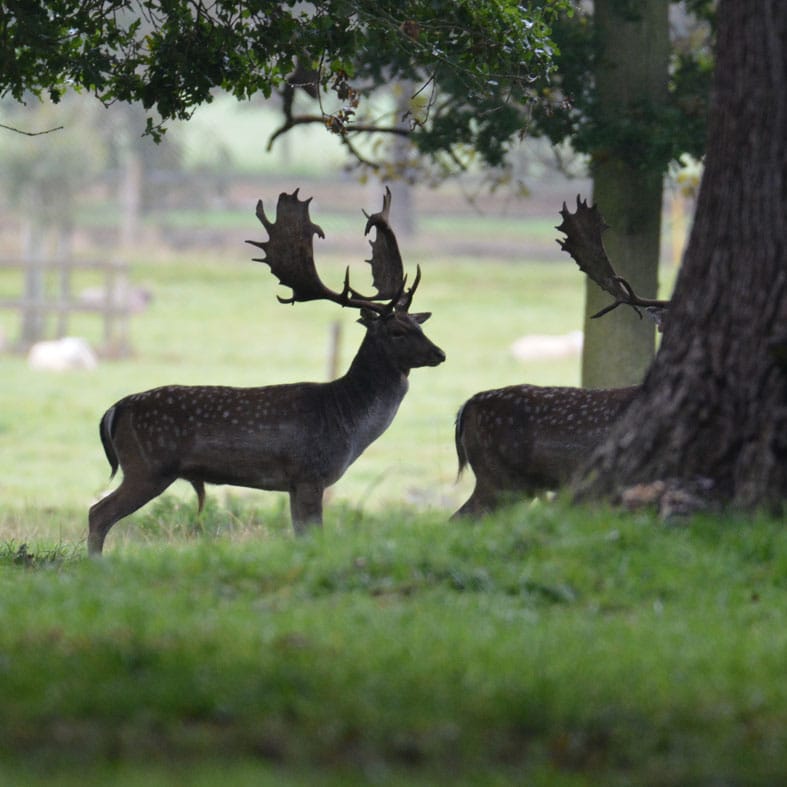 Deer Stalking Certificate 2 (DSC2)
The DSC2 qualification is not obtained via a course but instead a portfolio of evidence that the candidate will gather together and submit for formal assessment. This evidence comprises one stalk which is accompanied by a DMQ-approved witness, written up and submitted to the portfolio. This is then assessed and verified and, providing it meets the required standards, the DSC2 certificate, including Large Game Trained Hunter status to meet the Food Hygiene Regulations 2004, will be awarded. This process is administered by the assessment centre which adheres to a robust set of rules based on nationally recognised standards. Assessment centres are overseen by external verifiers who ensure that records are maintained, and assessments are carried out fairly and thoroughly.
The DSC1 and DSC2 are overseen by the industry-leading body, Deer Management Qualification (DMQ), with members from various representatives in the industry sitting on the board.
Candidates wishing to undertake the DSC2 will register and receive an email from the deer assessment centre with the login details and password for their online account. Along with this, the email will include guidance notes which candidates should read thoroughly before proceeding any further. An assessor will already have been allocated at this stage.
Before embarking on their DSC2 candidates should contact their allocated assessor, who will offer advice. Assessors carry a professional standing in the area of deer management and also hold a national assessor qualification. This makes them ideally suited to compare the evidence submitted to the requirements of the award, thereby ensuring that the standard is being met. They will clarify any aspect of the evidence requirements with the candidate.
Once a candidate has had initial contact with their assessor and understands the components and standards required, he can go stalking with an approved witness. This is someone who would be present when a deer was killed and the carcass inspected and prepared, and who has already been sponsored by DMQ as a suitably knowledgeable person who understands the standard required. They will know what an assessor's role is and will already hold a DSC2 DMQ award. Once a candidate has registered, they will be able to access a list of all approved witnesses in the resources area of their e-portfolio account. It is imperative that the witness chosen is DMQ-approved.
The cost of the DSC2 registration does not include the cost of any witnessed stalks. This is to be agreed upon and negotiated directly between a candidate and an approved witness.
Internal quality assurers are appointed by assessment centres to ensure that assessments are carried out fairly and thoroughly and that all assessors are working to the same standard. All evidence submitted to the assessor is reviewed by an internal quality assurer.
Re-registration
Any re-registration will involve a new learner credit and administration costs for the centre and therefore re-registration for the new DSC2 is £160.00.
If re-registration is taken; the learner will automatically be given a new username and password.
Centres may accept learners previously registered with a different assessment centre but must ask if the applicant has current evidence within their existing ePortfolio. If the answer is yes, applicants must be advised that it will be their responsibility to transfer any current evidence to their new assessor.
If you are registered with the BASC assessment centre, contact the Training and Education Department should you have any questions.
If you are registered with another assessment centre, you should contact them for further advice and support.
BASC Deer assessment centre DSC2 registration form
Please complete the DSC2 registration form and return with a copy of your DSC1 certificate to BASC Deer Assessment Centre, Marford Mill, Rossett, Wrexham LL12 0HL or scan and email to dacadmin@basc.org.uk
Frequently asked questions