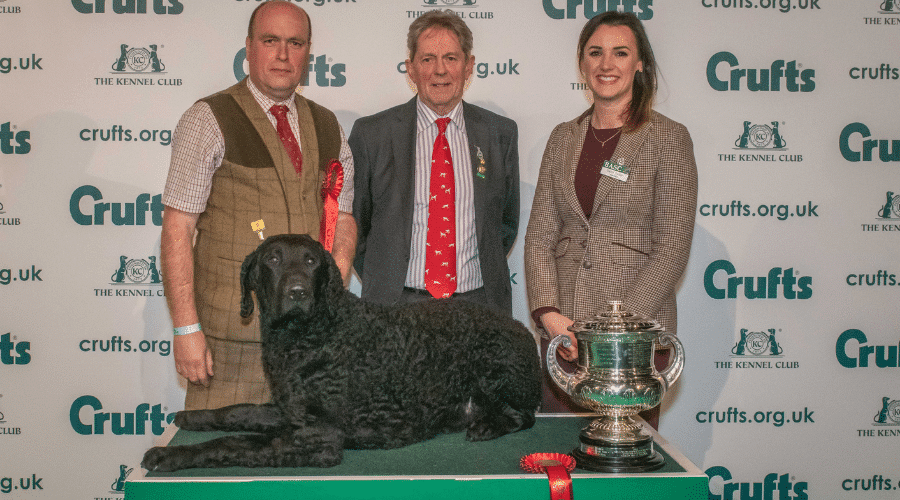 This week sees the long-awaited return of Crufts, and all eyes will be on the BASC rings on Sunday 13 March for Gundog Day.
With Covid-19 forcing the postponement of last year's event, the excitement has been steadily building ahead of the return to The NEC in Birmingham.
BASC is responsible for the annual organisation and running of the historic Gamekeeper's Rings at Crufts, with classes, sponsored by Skinner's Field & Trial, open to gamekeepers, owners of working gundogs, gundog teams and young handlers.
The top individual dogs owned by gamekeepers will go head-to-head in the main arena for the 'Best in Gamekeeping Class' title – and the chance to win the Northesk Memorial Trophy.
The title is currently held by five-year-old curly coated retriever Twister, who was a whirlwind success at Crufts in 2020, beating off tough competition from five other finalists in the main arena.
Twister is owned by husband and wife team, gamekeeper Brian Twigger and dog groomer Dawn Hall.
The couple from Leicestershire have won the Northesk Memorial Trophy twice before – in 2007 and 2013 with their flat coated retrievers.