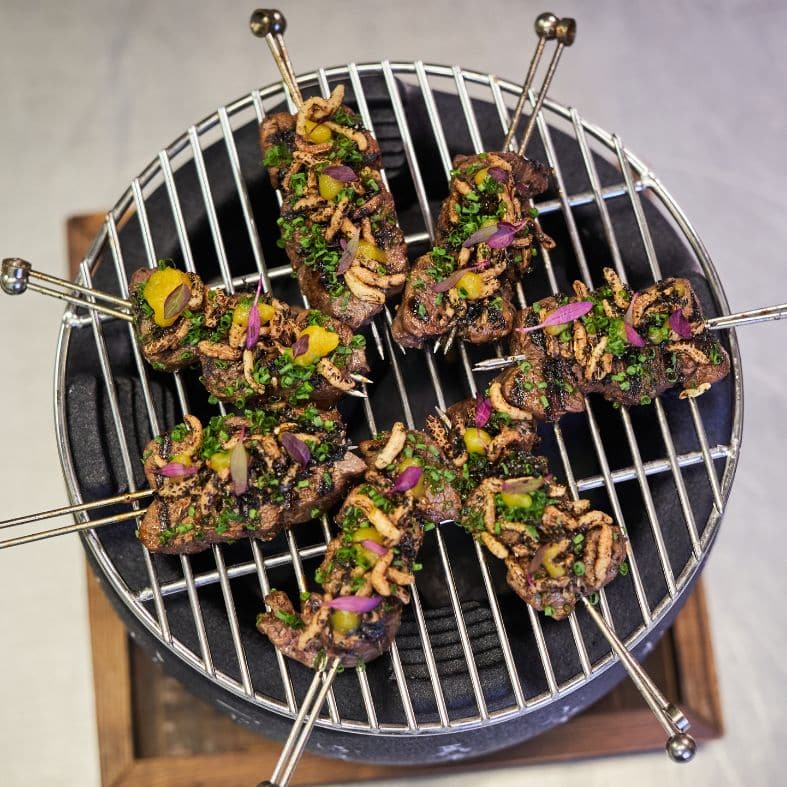 Game On Cookery Competition
Can you create the ultimate venison starter, suitable for a gala dinner?
BASC has joined forces with Highland Game for the third year to run the Game On Cookery Competition.  
This year student chefs, from across the UK, are challenged to create a starter for a banquet menu, using either venison loin or shoulder.
The competition runs from 1 November to 31 December, 2023. The overall winner will be chosen by a select panel of judges and their starter will be served at the Burnt Chef Project's Love Hospitality Gala at Excel London in March.They will also receive a set of Flint & Flame knives.
Our top 10 entries will come together to enjoy a special day in London. A venison butchery masterclass with Jose Souto and delicious lunch will precede the cook off, before the starters are judged by a select group of judges. 
Students have until 31 December 2023 to get their entry in, with the top 10 finalists invited to a final round cook off at Westminster Kingsway College, on 21 February 2024.
For your initial entry you will need to include the following information on our online form below:
 A photo of your dish.
 A description of your dish.
 An ingredients list with quantities for two portions.
A step-by-step method.
All allergens present in your dish.
Any specialist kit used.
For the finals
You will have two hours to prepare and present two portions of your dish to our expert judges from BASC, The Burnt Chef Project and Highland Game.

The making of pastry, stocks and any marinating is allowed to be done ahead of the final.
All other preparation should take place on the day of the final.
The venison will be provided for you on the day of the final but you will need to bring your other ingredients with you.
**Please note to enter this competition you must be a catering student either at college, or through an apprenticeship. Any and all levels are welcome.**
Kia Vincent, a student at Fareham College in Hampshire, won the first ever competition, and cooked her Caribbean style canapé at the 2022 Eat Game awards.
Her Jamaican style venison patty wowed the judges, with the panel in "100 per cent agreement" that she was the standout winner.
"Everything in the competition has been about learning and developing myself," said Kia.
"I can definitely see myself going on to be a chef and continue cooking and bringing Caribbean cuisine alive."
George Oakes, a third-year student at Westminster Kingsway College, took top honours at this year's competition, with a Peruvian street-food inspired venison canapé.
He wowed the judges, which included Jose Souto and singer, farmer and presenter JB Gill, with his show-stopping venison canapé; anticucho with nori and puffed wild rice.
Details about this year's competition will open on 1 October and further details will be announced in due course.