Urban schools event is a win for the countryside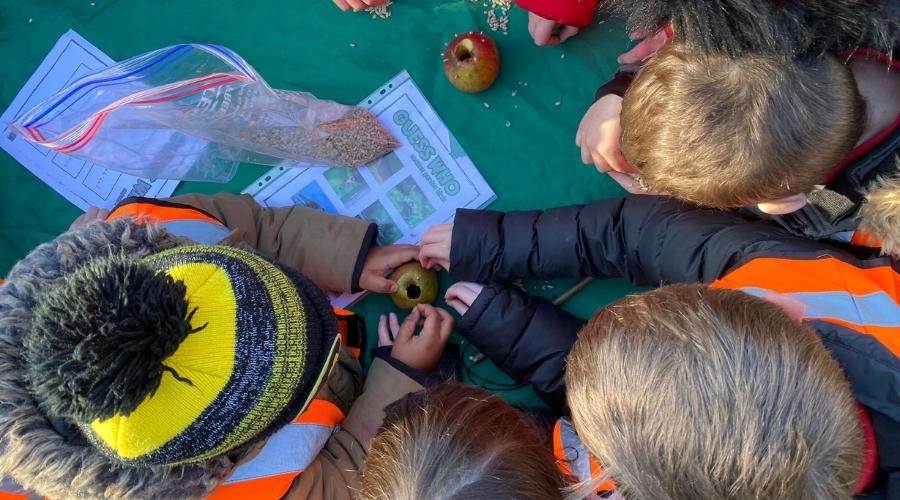 It's fair to say that engaging children with the countryside brings all manner of benefits.
These apply to the children themselves, who learn more about the natural environment and their place within it. But there are gains for the future of our countryside too, arming a generation with an understanding of the management needed to allow it to thrive.
With this in mind, BASC was thrilled to support Countryside Learning during its three-day schools event at Ledston Education Centre near Leeds last week.
With nearly 550 children from urban primary schools attending the event, it was a busy few days filled with fun, hands-on activities.
BASC's area offered the children the opportunity to learn about the importance of feeding wild birds. This included helping them to understand the seed value within cover crops planted by gamekeepers and teaching them how to make their own apple bird feeders. In addition to this, groups learnt about nest predation as a challenge for conservation initiatives.
Brimming with new-found knowledge, all of the groups were also given a BASC bird box to take back to their schools.
An ongoing relationship
BASC's relationship with Countryside Learning is an established one as we collaborate to deliver Let's Learn Moor each year.
Curtis Mossop, BASC's head of pathways to shooting, stressed the importance of events such as this: "More than 500 children were given the opportunity to ditch the conventional classroom and immerse themselves in the beautiful Ledston Estate.
"Importantly for BASC, the children were from urban primary schools which presented a fantastic opportunity to educate them on the realities of the countryside. I would like to thank all of the teachers who attended the event and applaud their engagement and encouragement with the children."