Thousands introduced to clay pigeon shooting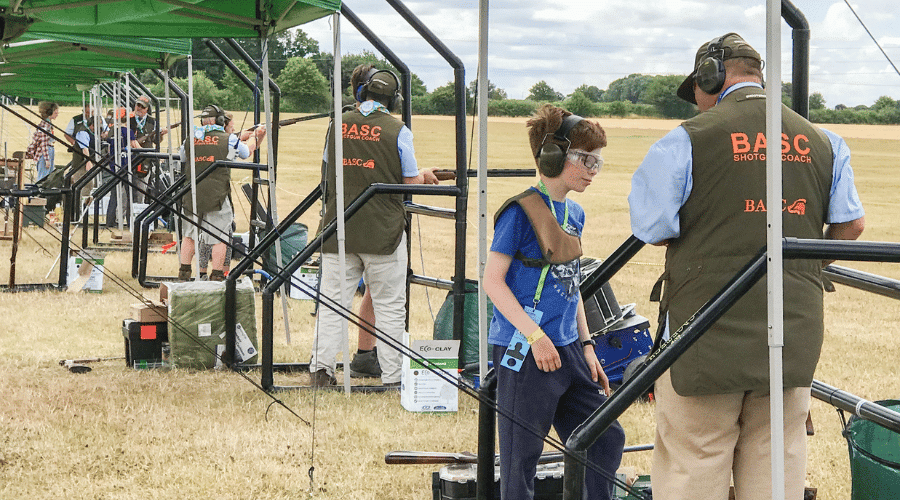 Thousands of Scouts and Guides were introduced to clay pigeon shooting by BASC at this year's Poacher Jamboree.
More than 4,800 10 to 17-year-olds took part in have-a-go sessions over the eight day event at the Lincolnshire Showground.
Under the supervision of a dozen BASC shotgun coaches, each participant was given a gun fitting and safety briefing before attempting to hit their first clay.
As part of the initiative – co-ordinated by BASC's training and education team – a number of Scout leaders also attended a BASC Shotgun Coach Award Foundation Day.
Peter Marshall, BASC's head of training and education, said: "The Jamboree is such a great opportunity to reach out to young, new and eager audiences. The feedback from those who took part has been fantastic.
"A huge thank you to all the BASC volunteers who gave up their time to take part in the event."
Steve Newton, head of programme for the Poacher 2022 International Jamboree, said: "It's been great working with BASC and having them on site, providing a unique opportunity for the young people in a safe and engaging way, working alongside their professional instructors."
BASC would like to thank Browning, Eley and Promatic for sponsoring BASC's presence at the Jamboree and for their continued support throughout the year.