'They'll never forget it': BASC volunteers special
1-7 June is Volunteer Week, a national campaign to recognise the contribution volunteers make to organisations across the country, including BASC.
A long-term member and supporter of BASC, Ian Bretherton has been volunteering his time for BASC, alongside his son Lewis, over the past few years. 
In his family, like so many others, BASC has passed through the generations: "I've been a member since I was a kid really." said Ian. "My dad's been into shooting all his life and obviously it's continued on. I actually grew up with the WAGBI [car] sticker and then BASC's. It's fair to say I've been a member for a lot of years."
Hailing from Preston in Lancashire, Ian swaps the factory floor for the foreshore whenever time allows: "I'm a sheet metal worker-come-body worker by trade." He continues: "Wildfowling is my predominant sport, but I do a bit of game shooting, bit of loading and some rough shooting."
The shooting community is brimming with expertise and BASC is fortunate to be able to draw on the experience of our own volunteers. From helping to man BASC stands at country shows, to conservation tasks like tree planting, we have a team of outstanding people who help us do what we do every year. 
Ian's involvement with BASC came about through his wildfowling connections: "One of the wildfowling clubs I'm in got asked to help at a show. A few of the members went along and we were on the BASC stand doing a wildfowling display. It all started from there." 
His association with BASC grew when his son Lewis, who has been a member from a young age, became a Young Shots ambassador: "I was taking him to events up and down the country and so it just snowballed. We've done all sorts of conservation work and we do a lot of the nest boxes for BASC that have gone all over. 
"We make 90 per cent of the nest boxes for the northern region. Me and Lewis have literally made thousands."
Ian stressed the importance of this conservation work and promoting it to people outside of shooting: "I brand the boxes as well, so they have a BASC logo on them. People ask, 'what does that stand for?' which gives him the opportunity to speak with those curious about the organisation".
Not limited to songbirds, Bretherton-made boxes house many an avian visitor: "We do kestrel boxes, we do owl boxes; if it will nest in a box then we'll make one for it." laughs Ian. BASC's answer to Airbnb for birds then? It would certainly seem that way.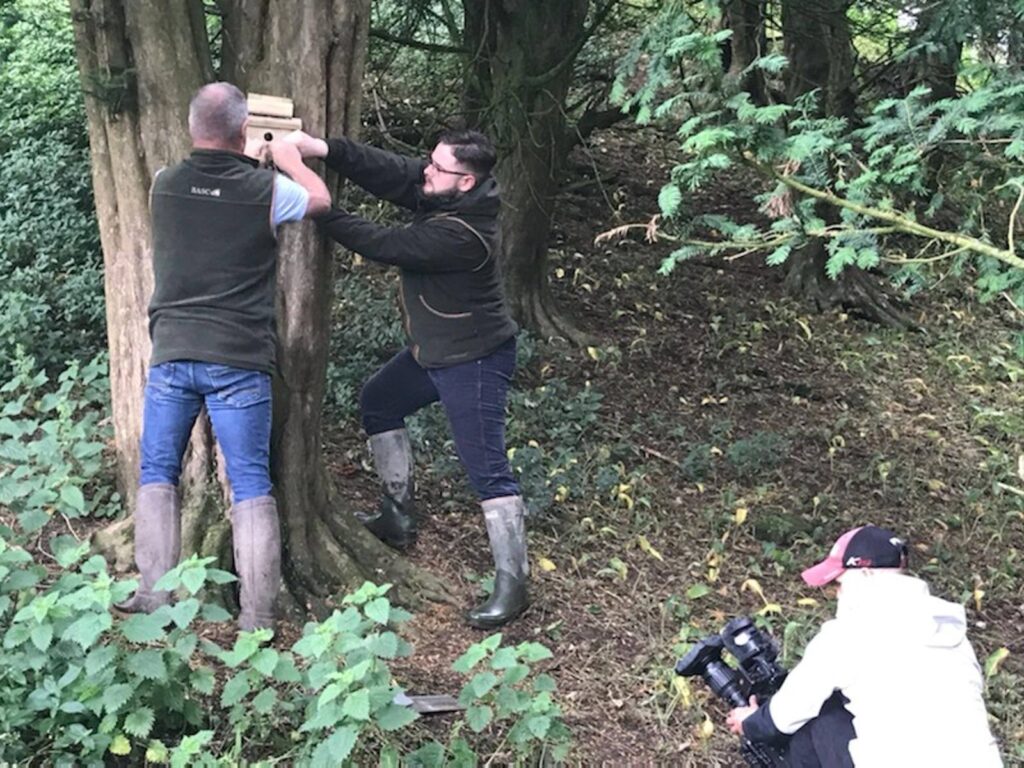 Just as BASC is fortunate to benefit from the help of volunteers like Ian and Lewis, Bretherton Snr. is quick to offer what he gets from giving his time to the organisation: "You're giving something back, which is what I like about it. You meet loads of different people and you can put your point across. 
"Getting the message over to people who are not into shooting is the thing I find most satisfying. 
"Having that opportunity to explain what shooting is all about to somebody who doesn't really have an understanding is the best feeling." he said, clearly passionate about educating the wider public on what shooting really is, under the bonnet.
He continued: "You can explain shooting to someone who is not into the sport and is not biased in any way; you put your point across and they are like 'I didn't know that'. They can actually look at you and think 'I understand why you do that, I get it'."
Investing in the future of shooting
It not just BASC bird boxes and shows that Ian gives his time too, however. He's also keen to invest in the future of shooting too: "I'm a Young Shots co-ordinator for one of the clubs I'm in and I find that absolutely brilliant as well. The youngsters of the sport are the future.
"When they've shot their first pheasant or their first partridge or duck, they'll never forget it. And you've been a part of that. To me, I'd rather watch that than actually shoot for myself. I get more enjoyment out of it."
He goes on to cite one particular instance with a young member of his local wildfowling club which stuck in his mind: "We had a young lad in our club who eventually managed to get a duck one evening when I was out with him.
"Literally you couldn't take it off him. His dad picked him up and he sat in the front seat. He wouldn't put it in the boot, he just sat with the duck on his knee looking at it, with a huge grin on his face. 
"You know that you've been a part of a special memory that he's never going to forget."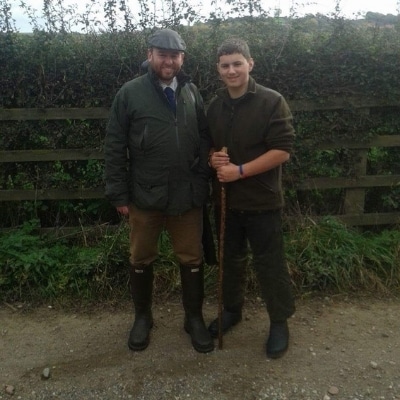 Another of BASC's stalwart supporters in the north, Paul Mayfield, first became involved with BASC through a social media advertisement for a Young Shots' day near his home in south Yorkshire. He explained: "Gareth Dockerty [BASC's uplands officer] was after some young'uns to take part in a clay pigeon shooting day and it was on an estate near where I live. 
"My lad, Finlay, was a BASC member and we attended the event. That was about five or six years ago.
"He started clay pigeon shooting young, really. We bought him a .410 and then he progressed on to his 12 bore. He's 20 years old now so he's grown up a bit. He likes his cars now, too."
For Paul, his BASC connection stemmed from appreciation: "Finlay has done quite a few clay pigeon shoots and stuff like that and I thought, 'these things cost money', I was doing it as a thank you for helping him out.  But I actually quite enjoy it, so I carried on doing it."
Getting on the show circuit
Paul is a regular on the BASC stand at shows and events in the north. He said: "I've been helping the northern team at a few local shows. I've done South Yorkshire Shooting Show, I think I've been doing that since it started, just helping out on the stand, general enquiries, that sort of thing. I've also done Brockelsby and the Northern Shooting Show."
As well as offering his own knowledge on shooting issues, Paul is a welcome pair of hands from a logistical perspective: "I help set up the stands, take stuff down, put it away, just give a hand really."
He continues: "I enjoy going. You get to see the shows, you get to meet the people that run and attend them. You get to know people. It's that side of things I enjoy the most."
An electrical engineer by day, Paul said that meeting like-minded people goes hand-in-hand with volunteering for BASC: "I'm not in the shooting trade, but by doing this I meet people who are into shooting that I wouldn't normally know."
Having volunteered for BASC for the last few years, Paul has no intention of stopping, playing down his own contribution and the time he willingly gives up. "It's not a hell of a lot." he says, modestly. 
To BASC, however, and so many other organisations like us across the country who also rely on the contribution of their own army of volunteers, it means just that – a hell of a lot.