Nick wins the BASC .410 World Championships for the fourth time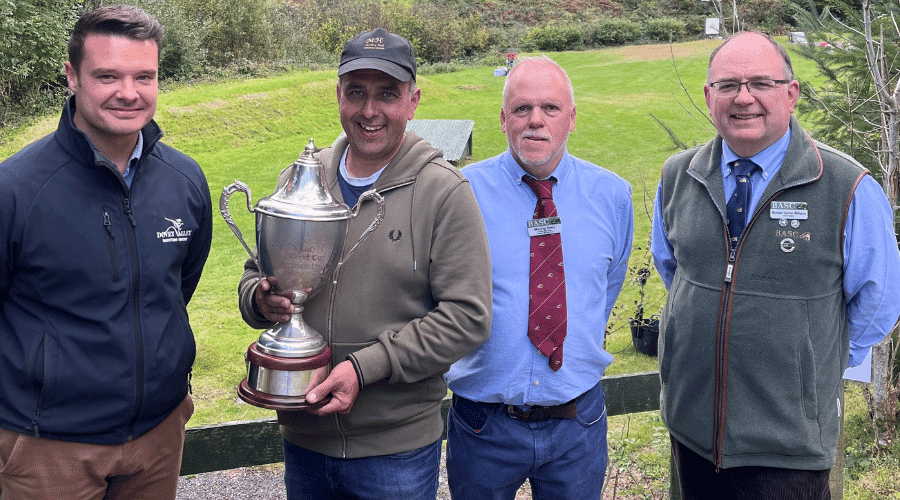 Nick Beavis has been crowned the winner of this year's BASC .410 World Championships for the fourth time in the last five events.
The clay shooting competition, which celebrated its 20th anniversary this year, was held at the Dovey Valley Shooting Ground, Llanwrin, over the weekend.
More than 100 participants travelled from all over the UK to take part, with Mr Beavis taking the top spot overall with a score of 47/50.
Mr Beavis, from Nantwich in Cheshire, also won the event in 2017, 2018, and 2019. The event was cancelled in 2020 because of the Covid-19 pandemic and he came second last year.
"The whole event was brilliant," he said. 
"It was a really good testing shoot and there was a really good atmosphere. I really enjoy the challenge of this competition and I've taken part on at least 12 occasions. I came second or third for a few years running then all of a sudden I won it three years on the trot. To have won it again this year really was the icing on the cake at the end of a fantastic day."
The event was hosted by the BASC Wales team, which includes former international clay shooting champion Meurig Rees.
He said: "With near perfect weather conditions for clay shooting, competitors were faced with 50 sporting targets over seven stands together with a pool shoot laid as an extra attraction to those competing.
"Clay shooting is growing in popularity and is highly competitive. The standard of shooting at this year's event was very high.
"Many thanks to all those who attended and supported the event. It was encouraging to see many new faces and we look forward to working with Dovey Valley Shooting Ground again in the future."