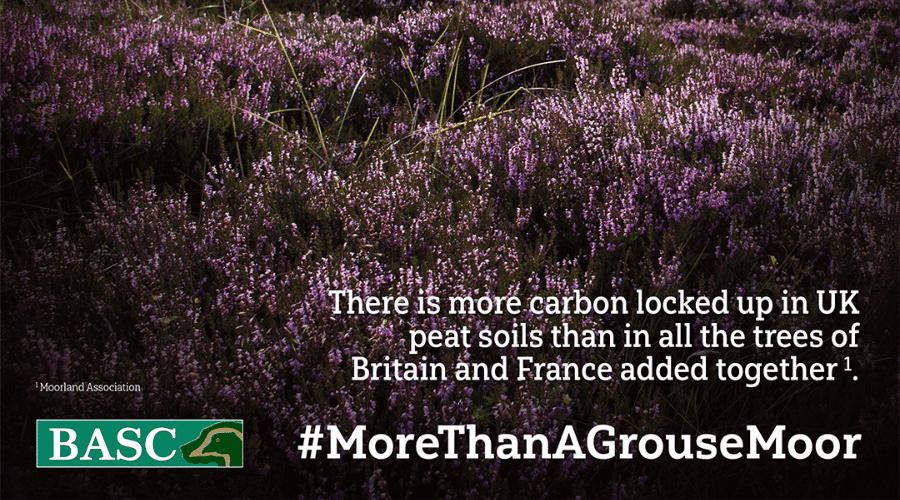 To coincide with the start of the grouse season, we have launched a campaign to showcase how grouse moor management delivers on climate change, nature and wellbeing.
A series of images titled #MoreThanAGrouseMoor are highlighting the significant benefits that arise from grouse moor management. Subjects range from forming the UK's largest carbon store, to welcoming tens-of-millions of visitors every year.
Gareth Dockerty, BASC head of uplands, said: "The message is clear, upland areas that feature grouse shooting attract millions of visitors, support local businesses and improve physical and mental health, while simultaneously being and essential carbon store and are home to some of our most threatened species.
"There is a narrative that our uplands can only deliver for climate and conservation if grouse shooting stops. This could not be further from the truth. Where grouse shooting stops, so too do the success stories."
Complex environments
Gareth continued: "Our uplands are complex, living environments; we want to show that sustainable grouse shooting doesn't happen in isolation; it is woven into the fabric of the landscape and those living there. It is not an obstacle to delivering on nature recovery and climate change targets, but part of the solution.
"I often meet people out on the moor who are reaping the benefits of the work undertaken by our conservation managers and gamekeepers. The cyclists, walkers, bird watchers and families enjoying a picnic are passionate about the place they have chosen to visit, and yet many will have no idea it is a grouse moor.
"The campaign aims to highlight that a grouse moor is so much more than just a grouse moor."
Taking a holistic approach
Traditionally, the moorland gamekeeper's priority has always been to produce a sustainable surplus of grouse. Underpinning this however has long been a holistic approach to moorland management, considering it as a broader landscape and vital habitat for a variety of key species.
This work has all too often been under-appreciated. However, greater scrutiny of land practices tied in with climate and our nature crises have, rightly so, raised the importance of this work.