Highland MSP celebrates young shots' success at Moy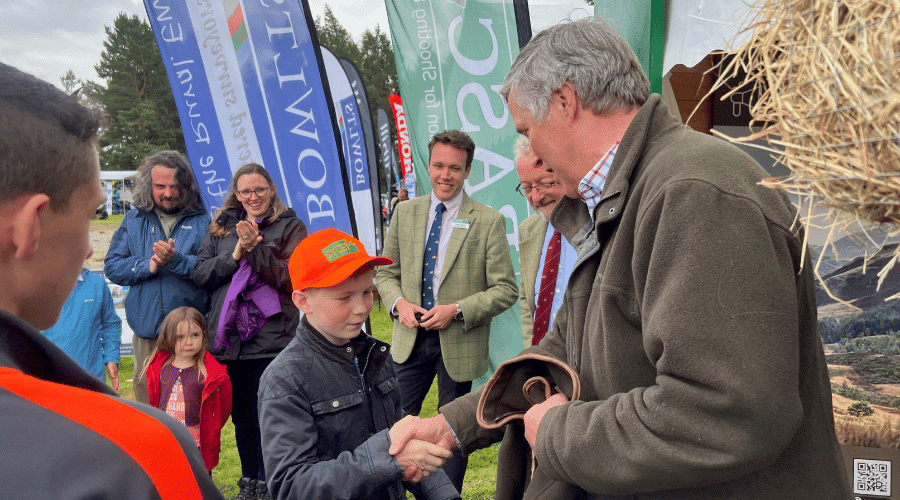 Highlands and Islands MSP, Edward Mountain, presented prizes to young shots at Moy Country Fair, as part of an initiative to encourage more Highland youngsters to participate in country sports.
Supported by BASC, the Scottish Youth & the Countryside Education Trust (SYCET), and many others, the Junior Macnab Challenge is about is all about encouraging young people to discover and develop their countryside skills.
Held the two days of last week's Moy Country Fair, the challenge proved more popular than ever this year.
The Junior Macnab Challenge involved hitting a target with an air rifle, shooting clay pigeons and fly casting at various locations around the Moy Country Fair.
The Challenge forms part of BASC's wider outreach and education work, which this year will see more than 25,000 young people engage with the organisation.
All of those who successfully completed their challenge Game Card entered a draw to win a fantastic array of prizes generously donated by Highland Industrial Supplies, Graham's of Inverness and Moy Country Fair itself.
Edward Mountain presented the prizes on Friday and thanked all of those who took part in the Challenge. The Highlands MSP has praised initiatives such as the Junior Macnab Challenge for encouraging young people to try their hand at shooting and fly fishing.
Speaking afterwards he said: "It was a pleasure to be invited to present the prizes to such an enthusiastic group of young people.
"Promoting country sports, particularly in the Highlands, is very important, given they will be the next generation of gamekeepers, ghillies and rural workers.
"The Scottish Government need to do more to ensure young people learn about the countryside and its management."
BASC Public Affairs Manager for Scotland, Peter Clark added: "BASC Scotland and SYCET work hard to ensure that we have the next generation involved and interested in country sports.
"We would like to thank all those who kindly donated prizes, their support is greatly appreciated".