Crossbows are not firearms and are covered primarily by the Crossbows Act 1987 and the Crossbows (Northern Ireland) Order 1998. The Violent Crime Reduction Act 2006 and the Custodial Sentences and Weapons (Scotland) Act 2007 amends legislation and raises the age restrictions from 17 to 18 years.
NB: Crossbows may only be used for inanimate target shooting in the UK. It is an offence to shoot at any live animal and serious penalties apply.
This legislation only covers crossbows with a draw weight of over 1.4kg.
Restrictions on purchase and hire (young people)
It is an offence to sell or let on hire, a crossbow, or part of a crossbow to a person under the age of 18 years.
It is also an offence for a person under 18 to purchase or hire a crossbow or part of a crossbow and;
To have with him/her a crossbow capable of discharging a missile, or parts which together (and without any other parts) can be assembled to form a complete crossbow unless under the supervision of a person who is of or over the age of 21 years.
'Sale' and 'hire' of crossbows to under-18s: mandatory types of ID
Under the Criminal Justice and Licensing Act 2010, it is a defence for a person charged for an offence of selling or letting on hire a crossbow or part of a crossbow to an under 18 to show that:
a) They believed the person to whom the crossbow or part was sold or let on hire (referred to in this section as "the purchaser or hirer") to be aged 18 or over, and either –
i) The accused had taken reasonable steps to establish the purchaser or hirer's age, or
ii) No reasonable person could have suspected from the purchaser or hirer's appearance that the purchaser or hirer was under the age of
The accused is to be treated as having taken reasonable steps to establish the purchaser or hirer's age if and only if the accused was shown a passport, European Union photocard driving licence (if the document would have convinced a reasonable person) or such other documents as the Scottish Ministers may prescribe –
"The Sale and Hire of Crossbows, Knives and Certain Other Articles to Children and Young Persons (Scotland) Order 2011" prescribes that a photographic identity card bearing the Proof of Age Standards Scheme hologram is an alternative form of ID that may be accepted.
For more details see www.pass-scheme.org.uk. Cards include Validate, CitizenCard, Connexions, Young Scot and many others issued by local authorities.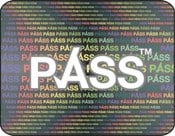 Got a question? Email us on firearms@basc.org.uk or call 01244 573 010.
© BASC July 2023