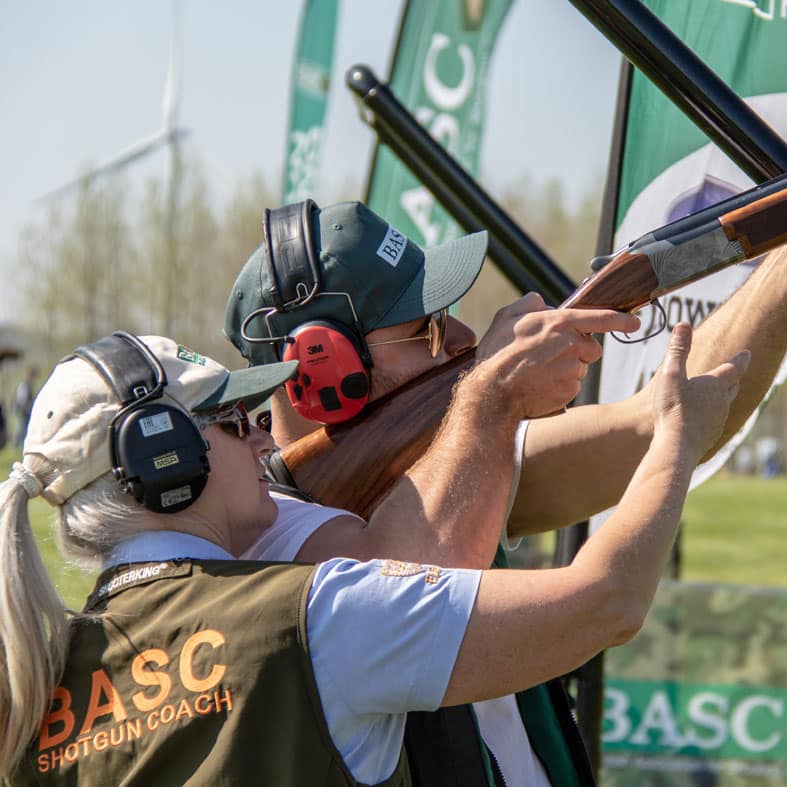 Shotgun coach award foundation day 
This one-day course is primarily delivered as a prerequisite for those wishing to proceed to the Shotgun Coach Award to give them an introduction to what is involved in coaching.
Kit required for coaching

Stance

Eye dominance

Gun fit

Shooting skills, including techniques for hitting a moving target

All candidates will receive a certificate of attendance
BASC members: £135 

Non-members: £160 
Candidates must be 18 years of age or over and must be experienced clay or game shooters with knowledge of a large variety of sporting targets.

Candidates must also have held a shotgun certificate for a minimum of four years.
Should there be insufficient bookings, BASC reserves the right to cancel the course. In the interests of fairness, BASC will aim to provide candidates with notification of cancellation as soon as possible prior to the advertised start date.
We strongly recommend that fees for any accommodation you book are refundable as BASC will not be responsible for any losses incurred by candidates.
If for any reason you cancel your place on the course then the following scale of charges may apply:
 

Charge
non-members

Charge
members

Reallocation to another course
(only available eight weeks or more before the course start date)

£25

£25

Second reallocation to another course
(only available eight weeks or more before the course start date AND only in exceptional circumstances)

£50

£50

Cancellation more than eight weeks before the course start date

40%
course cost

30%
course cost

Cancellation less than eight weeks but more than four weeks before the course start date

75%
course cost

60%
course cost

Cancellation less than four weeks before the course start date

100%
course cost

100%
course cost