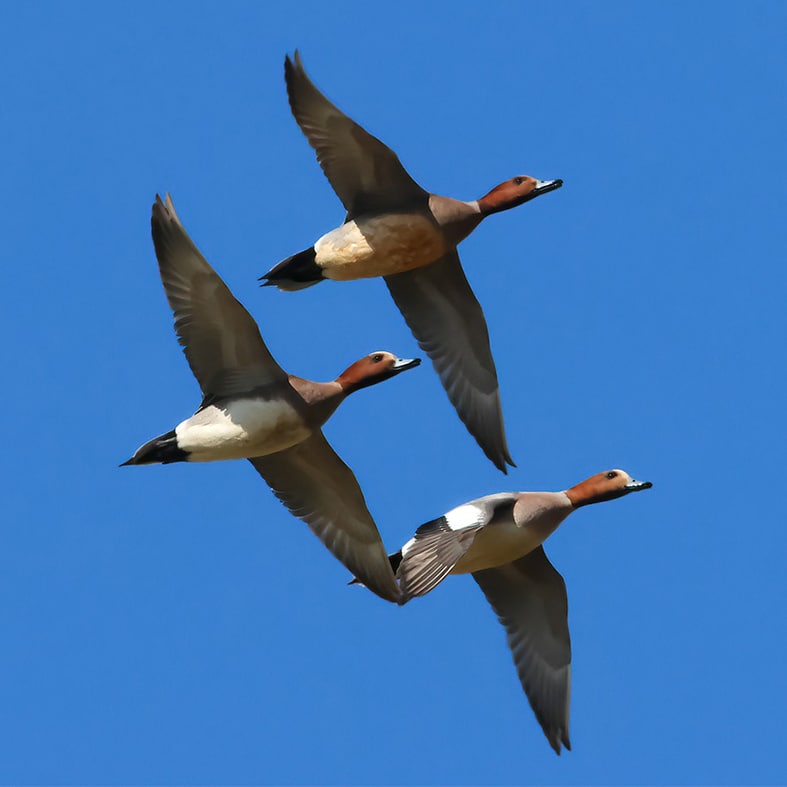 The Wing Survey is a monitoring project which collects data about shot ducks, geese and waders from wings that are sent to us by shooters. Wings can provide invaluable information about the age and sex ratios of waterbird harvests.
This data can in turn be used to provide information on the timing of migratory bird arrival at different locations in the UK, breeding success, etc. Over time, such information will help us understand whether we take sustainable portions of the population.
Many huntable species are showing population declines in the UK and in Europe. There is a lack of accurate population and hunting data for many of these species, therefore any information we can collect is vital to their long-term conservation.
Data from wing surveys across the world is used to monitor shot populations. Countries including the United States, Denmark and France have successful, long-term wing surveys which feed data into international trends such as the Wetlands International's Waterbird Population Estimates.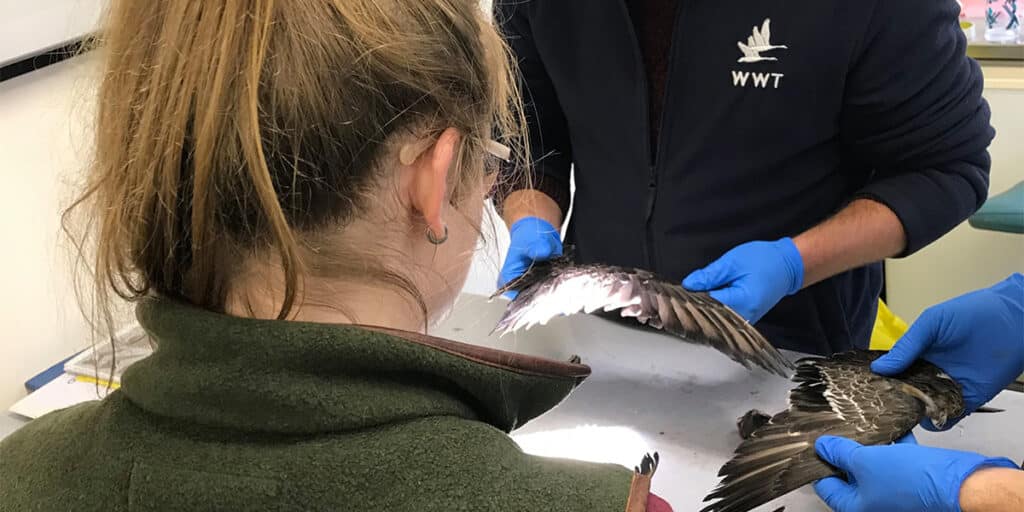 Why is this project important?
Working with the Waterfowlers' Network, we intend to share results from our wing survey to contribute to the bigger picture of what is happening to waterfowl populations across the North West European Flyway (NWEF).
These wide-ranging species require a combined effort from all countries that share the flyway to collect information about their numbers, distribution and harvest. This information is vital to the conservation of these species and the future of wildfowling.  
With an increasing amount of regulation surrounding wildfowling, mainly due to the uncertainty surrounding our migratory bird populations, more data on population composition and hunting is vital.
By contributing to this survey, you will be contributing to the data we have been collecting since 1986. With long-term trends, we can fill in some of the gaps in our understanding of waterbird populations and make more informed decisions about how we can harvest them sustainably.
Thank you to everyone who has supported the survey over the years. We encourage you to promote this scheme to your fellow wildfowlers and duck and goose shooters and to continue sending us wings.
By taking part in this survey, you will contribute towards our valuable dataset. Together, we can ensure that we have the evidence of responsible harvest of wildfowl and are acting sustainably by monitoring the species we shoot. This information ultimately contributes to safeguarding the future of wildfowling.
Thanks to the availability of the Epicollect 5 app, we are now able to gather data from geese without the need to remove the wings. 
Download the Epicollect 5 app here and follow the steps in the image (right) to submit your data).
If you don't have access to a smartphone, you can still submit goose wings in the same way as duck wings, outlined below.
All we need from you is a bit of space in your freezer so you can store the harvested wings until you're ready to post them out to us. Here is a quick guide on what you'll need to do:
1. Remove
Remove one wing from each duck, goose or wader you shoot, as close to the body as possible using either a knife or secateurs, ensuring you get all the tertial feathers, and ideally the axillaries, too.
2. Store
Place all wings from the same day and location in the same zip-lock bag or a sealed container. Using a permanent marker, write the date and the county in which the birds were shot.
3. Freeze
Seal the bag and place it in the freezer.
4. Send your wings
You have three options:
Post your wings to BASC head office (DWS, BASC, Marford Mill, Rossett, Wrexham LL12 0HL).
Arrange with your club or joint council to collect your wings and for a representative to bring them along to, or arrange collection from, one of our regional offices.
Email monitoring@basc.org.uk to discuss alternative arrangements.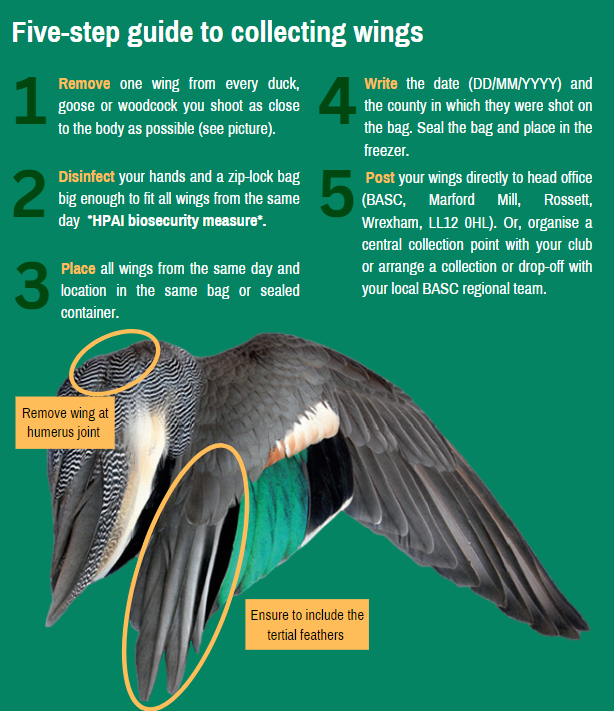 *Please be aware of the risks of avian influenza. We advise all participants to observe our avian influenza guidance and follow the additional biosecurity control measures of double-bagging wings. Disinfect the bag and your hands before you place the wings in the freezer or envelope for postage **
What have we found so far?
The Wing Survey has been running since the 1960s, but our best data is from the 1980s onwards. It tells us the ages and sexes of the quarry species shot and submitted each year.
Since 1986 we have had over 46,000 wings submitted to the survey.
We have the most data on wigeon and teal. Some headline summaries can be found below.
The ratio of adult to juvenile teal has fluctuated over the years but has shown a gradual decline in the proportion of juveniles compared to adults.
In countries closer to breeding grounds, such as Finland, we often see a higher proportion of juveniles as their migration has been quite short and more individuals have survived.
Migration to the UK is much longer and more juveniles making that journey die along the way, resulting in the lower 50:50 ratio we see here.
It is possible that teal are also producing fewer offspring annually and so we are seeing fewer juveniles in the wintering population. This might have long-term impacts on the population size of teal so it is important that we keep monitoring this age ratio.
The percentage of juveniles within the wing sample for wigeon has remained much more consistent than that of teal, with absolutely no change in the trend over time.
Wigeon populations are showing gradual declines across some parts of their range so it is important we keep collecting data on age ratios within the population.
This data may tell us if there is a reduction in juveniles being added to the population and what aspects of wigeon populations need more research.