Build nest tubes to boost mallard numbers, says BASC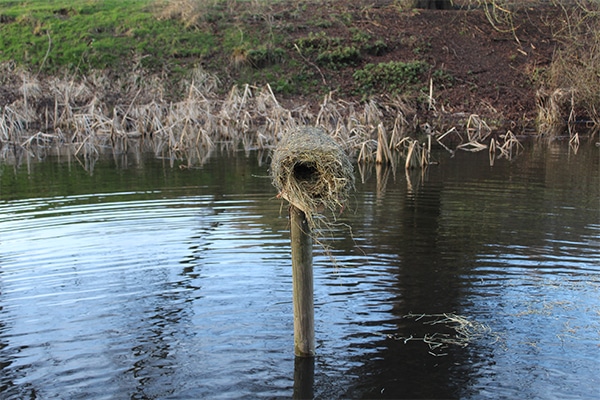 BASC is calling on members and the wider shooting and conservation community to make and install duck nest tubes, and record their usage, in a bid to help improve the breeding success of the declining mallard as part of a Europe-wide initiative.
BASC has joined forces with the Waterfowlers' Network, a group of hunting organisations from across Europe, to promote the use of mallard nest tubes and to monitor their usage in the hope of improving the breeding success of mallard which is currently an amber-listed, declining species.
Duck tubes would need to be built and installed by the end of February, ready for the start of the breeding season in March. A data collection form will go live on the Waterfowlers' Network website in June after the breeding season has finished.
Kiri Thompson, assistant biodiversity officer at BASC, said: "Mallard are our most numerous breeding duck species however their population has been in decline in the UK since the 1980s.
"Mallard nests are often destroyed before the eggs have chance to hatch through for a number of reasons including predation, trampling from livestock or disturbance from dog walkers. The success rates from ground nests can be as low as 15 per cent. Nest tubes offer security and protection from the elements and elevate nests off the ground. When used properly these tubes have been shown in other countries to boost fledgling success.
"BASC and the Waterfowlers' Network wish to monitor the success rate in the UK and discover what, if any, features impact success rate."
Heather Warrender, science officer at BASC, added: "We are calling on members and the wider shooting community to make and erect nest tubes on land they own or shoot over and record usage in the hope we can improve breeding success across the species' flyway.
"The Waterfowlers' Network is looking to collect data including aspects such as habitat type, management, location, levels of predator control, usage and signs of a successful hatch. We also welcome people setting up cameras to monitor nest activity and hopefully get some great footage of ducklings leaving the tube."
BASC will be publicising the data collection forms as soon as they go live. For more information, including on building and siting duck nest tubes and mallard identification, click here.
For useful videos on BASC's YouTube channel, see below:
• Making and positioning a duck nesting tube