BBC Scotland's Landward highlights abuse of Scottish gamekeepers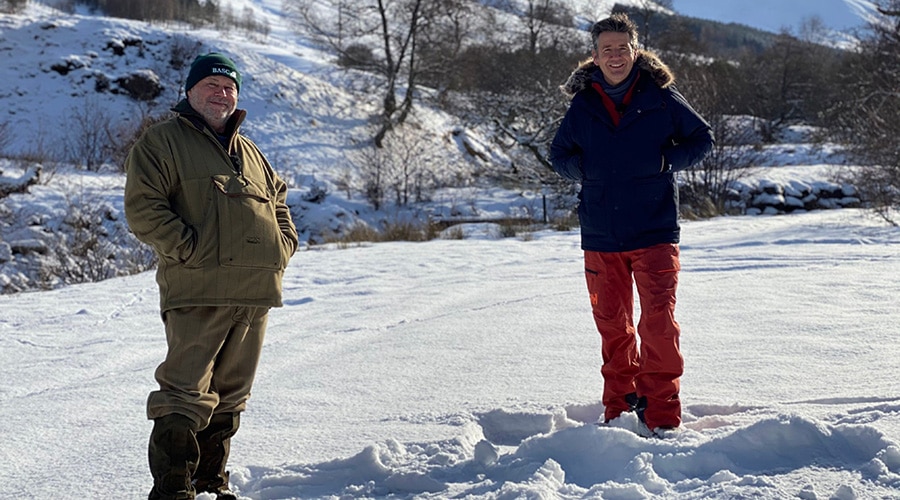 BBC Scotland's flagship countryside programme, Landward, has highlighted the widespread abuse of Scottish gamekeepers, following a concerted campaign run by BASC.
BASC welcomed the feature, in which presenter, Dougie Vipond, spoke to Mike Holliday – chairman of BASC Scotland's Gamekeeping and Wildlife Management working group – about his own experiences of abuse.
Mike recounted how he and his family had been confronted by two individuals angry about his association with field sports – an experience which resulted in his daughter hiding in a dog kennel out of fear for her safety. When challenged by Mike, one of the individuals tried to attack him with a fence post.
Mike went on to explain how incidences of verbal abuse – including shouting and swearing – are not uncommon, and that they often stem from misguided views about gamekeeping and field sports.
The feature on Landward follows the publication of Scottish Government commissioned research which found that almost two thirds of gamekeepers experience abusive behaviour at least once every year.
BASC subsequently launched a campaign to highlight the findings, which included a heartfelt open letter to the First Minister from Mike urging her to intervene. In addition, a motion was tabled in the Scottish Parliament to highlight the abuse to MSPs.
The issue was later recognised by the Scottish Government, when the then environment minister, Ben Macpherson MSP, said in a letter to BASC that he was "appalled to hear of the experiences" reported by Scotland's gamekeepers.
BASC are now urging the Scottish Government to establish a Scottish gamekeeping taskforce in response to the research, which will devise ways of addressing the challenges facing Scotland's gamekeepers.
The programme is already available on BBC iPlayer (watch from 13 minutes and 40 seconds) and will air this Sunday morning at 9:00am on BBC2 across the UK. Tune in if you can.