BASC responds to revocation of general licences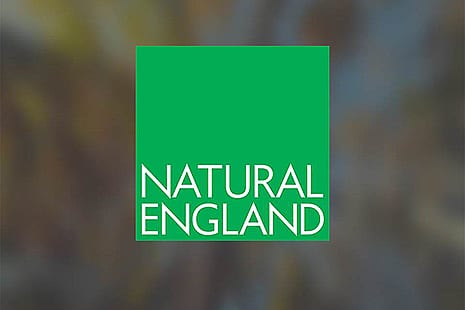 BASC is advising members that Natural England (NE) is temporarily revoking three general licences in England for controlling certain wild birds from Thursday this week.
These licences (GL 04/05/06) cover 16 species of birds including several members of the crow family, Canada goose and some gulls and pigeons. Like other rural organisations, BASC was only told of Natural England's decision in a press release at 3.30pm today and uncertainty remains as to when the temporary revocation will end.
During that time, anyone needing to control one of these 16 bird species where there is no reasonable non-lethal alternative will need to apply for an individual licence. Natural England says it has simplified the process for applying for such a licence and details will be available on its gov.uk website on Thursday.
NE says this action is the first stage of a planned review of general and class licences, which will be completed this year. The change follows a legal challenge to the way the licences have been issued, which could mean users who rely on them are not acting lawfully.
BASC chairman Peter Glenser QC said: "Natural England's decision to withdraw the open general licences will cause chaos and uncertainty in the rural community.
"To take such a step without consultation and proper notice is utterly unacceptable from a statutory body and leaves many people at risk of breaking the law at a crucial time of the year when their need to control pests could not be more pressing."
Glynn Evans, BASC's head of game and gundogs, said: "This change will clearly cause disruption and disarray and we urge people who may be affected to carefully follow the advice issued by Natural England.
"BASC is disappointed with the lack of notice from Natural England and we feel it unnecessarily puts people at risk of unwittingly falling foul of the law.
"It could not have come at a worse time for gamekeepers and other land managers, who are at a peak time for predator control to protect vulnerable wildlife and growing crops.
"We will be accepting Natural England's offer of an urgent meeting to discuss these changes and the other issues around general licences. We will update our members at the earliest opportunity."
Natural England has issued this advice:
What to do if you use a general licence
It is expected that, over time, many situations currently covered by the three general licences will be covered by new licences.
Natural England is undertaking new licensing assessments to support lethal control of certain birds in defined situations, such as to prevent serious damage to livestock from carrion crow and to preserve public health and safety from the impacts of feral pigeons. It intends to start issuing these licences on gov.uk from the week commencing 29 April when more details will be available.
If people need to take action in the meantime they will need to apply for an individual licence, using a simplified process which will be available on gov.uk from 25 April.
In limited circumstances, people may be allowed to undertake urgent action in accordance with the existing requirements of section 4 of the Wildlife and Countryside Act 1981.
Anyone exercising lethal control of birds after Thursday 25 April 2019 without taking the above steps will not be covered by a general licence and could be committing an offence.
If you are unsure what you should do on your land, visit the Natural England licensing webpage for more information and advice.
The three general licences being revoked are as follows:
General licence GL04: To kill or take certain species of wild birds to prevent serious damage or disease
https://www.gov.uk/government/publications/wild-birds-licence-to-take-or-kill-to-prevent-damage-or-disease
General licence GL05: To kill or take certain species of wild birds to preserve public health or public safety
https://www.gov.uk/government/publications/wild-birds-licence-to-take-or-kill-for-health-or-safety-purposes
General licence GL06: To kill or take certain species of wild birds to conserve wild birds or flora or fauna
https://www.gov.uk/government/publications/wild-birds-licence-to-take-or-kill-for-conservation-purpose