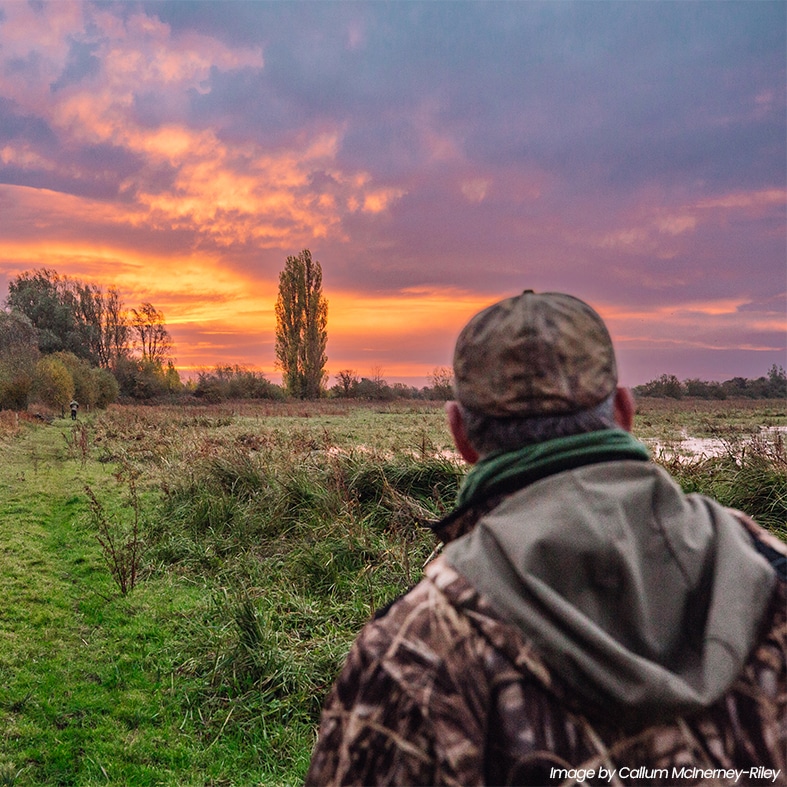 To be successful when it comes to wildfowling a certain level of skill and knowledge is essential.
As well as understanding the habitat, including tides, you need to be able to identify legal quarry species in poor light and difficult weather conditions.
Often, despite many hours spent on the marsh, you might not fire a single shot but, when you do, it is important that you have a dog to retrieve the bird from the mud or water.
An intimate knowledge of the coast is a prerequisite to this sport. The inexperienced wildfowler can easily be cut off from the land by the twice-daily tides or become disorientated by the sudden descent of fog.
Due to the migratory nature of the birds and the need to protect their populations, wildfowling is heavily regulated, that said providing you are a good shot and experienced at shooting birds getting involved in wildfowling is relatively easy.
The BASC Wildfowling Permit Scheme
Exclusive to BASC members, this scheme provides shooting opportunities for those members wishing to experience wildfowling in different parts of the country or even to get their first taste of the sport.
This scheme is designed for both the novice and experienced wildfowler and will help you find shooting opportunities.
If you would like to go wildfowling, but are not a member of a wildfowling club, then this booklet gives you information on where you can go shooting at any of the BASC-affiliated wildfowling clubs.
In most cases, unless you are very experienced, you will be accompanied to the foreshore by a member of the permit issuing club – which is a great opportunity for you to learn from those with more experience than you.