Simple measures you can take to prevent dog theft
2020 saw one of the worst years ever for dog theft in the UK. As the demand for dogs soared, recent reports suggest that the number of stolen dogs rose by as much as 170 per cent over the past 12 months.
Working breeds particularly at risk
With a surge in the number of people looking for a canine companion throughout lockdown, prices for puppies hit an all-time high.  For those willing to exploit criminal means, dog theft and intensive breeding have become increasingly lucrative.
Skinner's, who provide quality food for working dogs, examined the risk factors for dogs being stolen, finding that the majority were taken from gardens, sitting at 23 per cent.  Reports of dogs taken from home and whilst out walking accounted for a further 11 per cent each of the overall figure.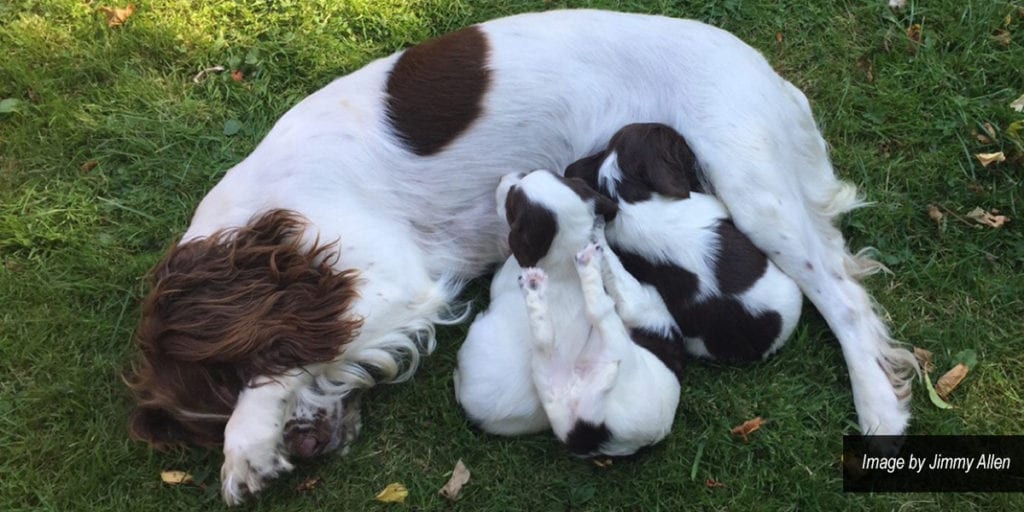 Working breeds, Springer and Cocker Spaniels in particular, were highlighted as being most at risk of theft for breeding purposes.  The numbers would suggest that thieves suspect that many working dogs are not spayed, seeing pound signs at the promise of strong pedigrees, good health and the intelligent nature of gundog breeds.
Without question, owners of all dogs need to be vigilant now more than ever.   The evidence would suggest that those with pedigree dogs, especially working dogs, should be extra cautious given the rise in incidents.
In light of current risks around UK dog theft, the experts at Skinner's have issued five tips for keeping your dog safe.
Vary the times and routes for your dog's daily exercise. Noticeable routines can make it easy for criminals to plan their strategy for taking your dog.
Think twice about answering questions from strangers about your dog when you are out and about, as they could be collecting vital details. Knowing his name, temperament and when he's walked makes it easier for criminals to take advantage.
Be cautious of social media. Online stranger danger is a growing concern for dog owners.
Whether your dog has its own social media account, or you just like to share pictures of him at work and play, sharing too much can make it easy for dog thieves to accrue information. 
Be careful when it comes to tagging locations, training centres and local landmarks in your pictures.  Tightening up your privacy settings will also give you more control over who sees your posts.
Ensure your property is as secure as it can be. One easy measure is fitting a bell to your garden gate to alert you should someone enter.
If your dog is shut away behind a garden gate but is still visible, fit wooden panels to make your garden completely private, reducing the risk of opportunistic theft.
Alternatively, if your property is difficult to enclose, or your dog is lucky enough to have lots of land to run around, consider investing in a GPS collar so that you always know where he is.  
Never leave your dog unattended. Leaving your dog in a car with a window open or tied up outside a shop, even just for a couple of minutes, can be devastating. No matter how safe your local area feels, it's always better to keep him with you or for another trusted person to watch over him if he's with you when you're out and about.
Invest in a tag that states that your dog has been spayed or neutered. Most dogs are stolen for breeding purposes, so tagging them can be a deterrent to thieves.
It is a legal requirement for any dog in a public place to have a tag with their owner's contact details, but it is also recommended that you highlight that your dog is chipped (also a legal requirement).  Not wearing a tag can result in a fine of up to £5,000. 
Ensure that your dog's microchip has the most up to date information logged to make it easier for him to be reunited with you if found.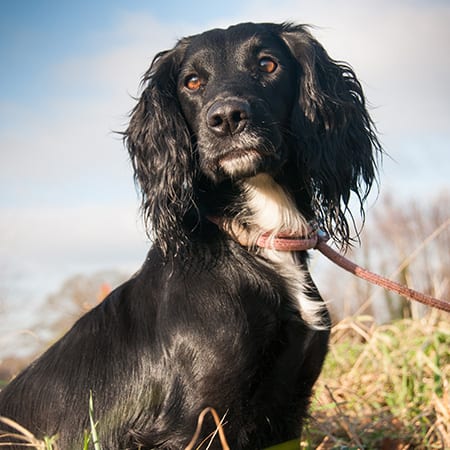 What to do if your dog has been stolen
If you're concerned that your dog has been stolen, report it to the police straight away as theft, rather than a lost animal claim.  Give them as many details as possible when you report the crime.
Bring together recent photos of your dog, particularly any that highlight any of his key characteristics.  Gather some pictures of you with your dog too so you can absolutely prove that he belongs to you.
Report the loss on as many missing animals websites as possible.  There is no single national database for this, so use social media, posters and your local press to share as much information as far as possible to ensure a widespread appeal.