Powys residents warned of consequences of game shooting restrictions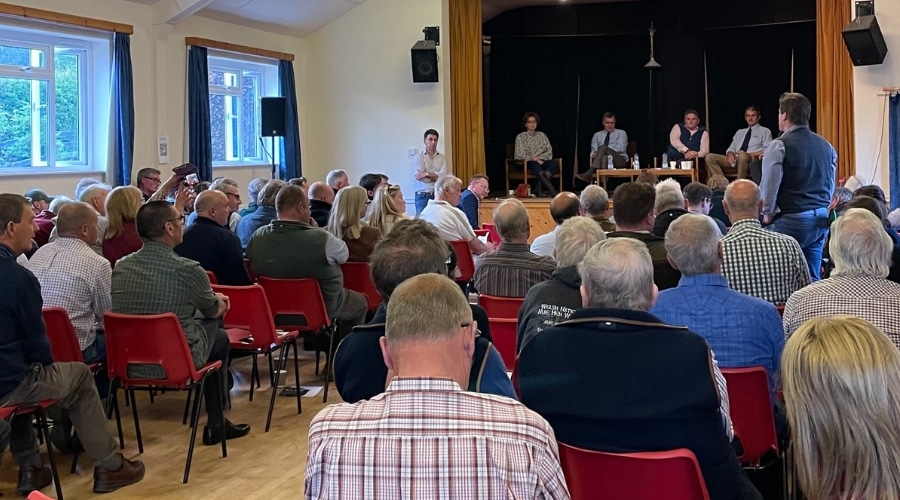 Members of Parliament and the Senedd joined more than 100 gamekeepers, business owners and Powys residents last weekend to hear from BASC and a coalition of shooting organisations on the potential impacts of proposals by Natural Resources Wales (NRW) to restrict the release of gamebirds.
BASC's Wales director Steve Griffiths joined representatives of the Countryside Alliance, the Game and Wildlife Conservation Trust and National Gamekeepers' Organisation, as well as Jonathan Greatorex, owner of The Hand Inn in Llanarmon, to warn of the damage that could be caused to conservation, the local economy and rural communities through restrictions on shooting.
Steve highlighted the importance of responding to the NRW consultation to a packed Llangedwyn Village Hall, saying if the proposals are successful it could threaten all shooting in Wales.
Also in attendance were Craig Williams, MP for Montgomeryshire and parliamentary secretary to the Prime Minister; Russell George, MS for Montgomeryshire; and Simon Baynes, MP for Clwyd South.
The meeting was organised by local resident Dan Munford, who said: "There are significant concerns in the area about job losses and economic damage from a restriction in shooting."
The event is just one of dozens that BASC Wales is taking part in across the country throughout the course of the 12-week NRW consultation period. 
So far our teams have visited Young Farmers Clubs, shooting grounds and shops as well as speaking at BASC events to promote the importance of responding to the consultation and make sure the views of the shooting sector are heard.