Nick takes .410 World Championship title for a fifth time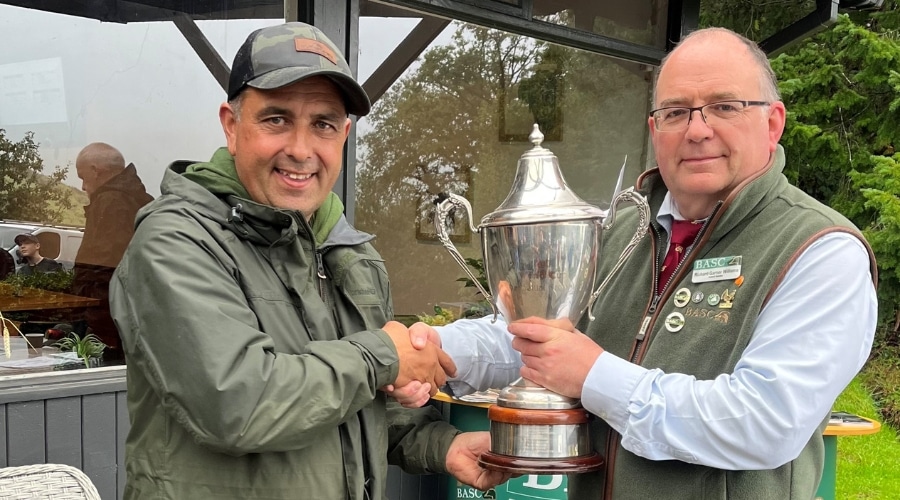 Nick Beavis has been crowned the winner of this year's BASC .410 World Championships, chalking up a fifth win in the competition.
Nick demonstrated his prowess with a .410, the smallest gauge shotgun available, with an outstanding score of 47/50, holding off his nearest rival by just one target.
The clay shooting competition was held at Dovey Valley Shooting Ground, Llanwrin, over the weekend. The weather conditions made the event all the more challenging with very few dry moments throughout the day, but that didn't stop some excellent performances. 
Sitting top spot in the open section was Sam Fitzgerald, with Harriet Cloves taking victory in the women-only class. The junior title went to Fern Lancaster.
BASC engagement manager David Boden said "It was great to see such a good turn out on a very wet and windy day. I witnessed some very impressive shooting in tricky conditions, hitting edge-on targets with a small gauge shotgun requires immense skill. 
"The atmosphere was superb, with people travelling from all over the UK to come and take part. Many thanks everyone that attended and supported the event."
A special thank you to this year's championship sponsors, Dovey Valley Shooting Ground, Northside Truck and Van Ltd. and General Tire.