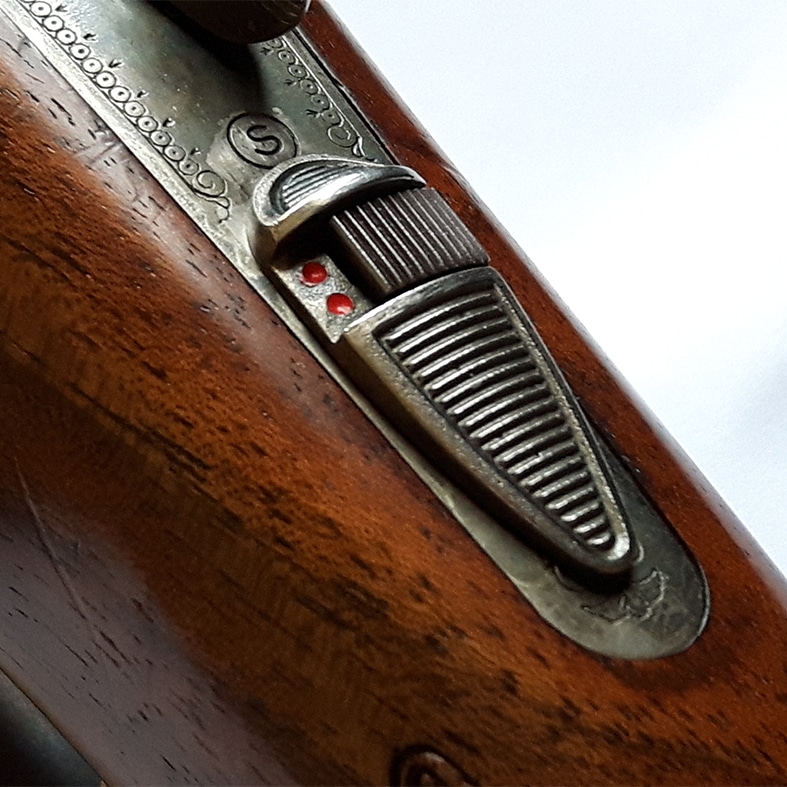 Possession of firearms, shotguns, airguns and ammunition by under-18s
| | | | |
| --- | --- | --- | --- |
|   | Under 18 | Under 15 | Under 14 |
| Purchase or hire any firearm (including shotguns and air weapons) or ammunition | No | No | No |
| Possess a Section 1 firearm and ammunition | Yes (if in possession of a certificate or 17 and in accordance with 11a) | Yes (if in possession of a certificate) | No (see exceptions 1, 2 and 3 below) |
| Receive a Section 1 firearm and ammunition as a gift | Yes (if a certificate holder) | Yes (if a certificate holder) | No |
| Possess assembled shotgun and ammunition | Yes | No (see exceptions 1, 4 and 5 below) | No (see exceptions 1, 4 and 5 below) |
| Receive a shotgun as a gift | Yes | No | No |
| Possess an air weapon | No (see exceptions 1, 2, 3, 4 and 6 below) | No (see exceptions 1, 2, 3, 4 and 6 below) | No (see exceptions 1, 2, 3 and 4 below) |
| Receive an air weapon as a gift | No | No | No |
| Possess an air weapon in a public place | No (see exceptions 1, 2, 3 and 4 below) | No (see exceptions 1, 2, 3 and 4 below) | No (see exceptions 1, 2, 3 and below) |
| Possess an air weapon on private premises with consent | Yes | Yes | No |
Exceptions:
If carrying on behalf of the certificate holder (who is aged 18 years or over) and for the certificate holders sporting purposes only.
When part of an approved club or cadet
On a miniature rifle
Under the supervision of someone over 21 years
When the shotgun is in a securely fastened gun cover so that it cannot be
Unless on private property with permission of the It is an offence for someone under this exception to fire any missile beyond the boundary of the premises, unless with permission of the adjacent landowner.
Got a question? Email us on firearms@basc.org.uk or call 01244 573 010.
© BASC February 2023