Defra minister quizzed on gamebird release legislation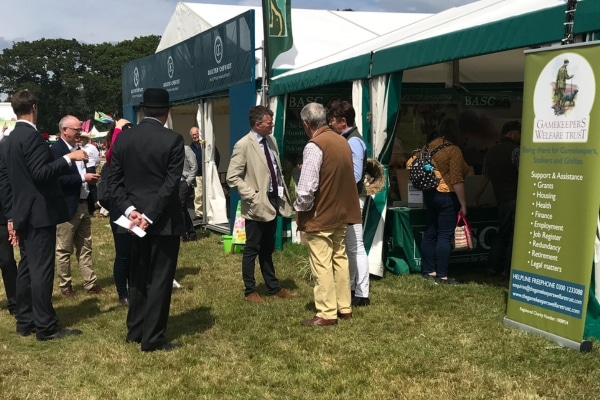 BASC quizzed Defra Minister Lord Benyon on his department's changes to the law around releasing gamebirds, during a visit to the New Forest Show.

In May this year, Defra announced that those wanting to release gamebirds on or near to certain protected sites would have to apply for a licence. It claimed its reasoning for the change was to reduce the risk of avian influenza spreading from gamebirds to other species.
With plans already well underway for the forthcoming shooting season, BASC said the restrictions were wholly disproportionate and would cripple rural England and ultimately impede conservation efforts.
More than 200 shoots are estimated to be caught up in the red tape of the issue. With many licences being refused or returned with unworkable conditions, BASC has commenced legal proceedings against the government department.
BASC South East director, Michelle Nudds, and a head gamekeeper from the New Forest, Peter Stagg, spoke to Lord Benyon about the significant impact the last minute changes have had in the local area and across England.

Mr Stagg told Lord Benyon that some shoots could no longer go ahead as planned and that these shoots are facing bills of more than £50,000. He explained that several gamekeepers in the area, and nationally, are facing redundancy and the loss of their homes because of the changes.
Michelle Nudds said that the risk assessment undertaken to form Defra's decision was based on assumption and not evidence.
Following the meeting, she said: "Defra has refused to engage with the shooting community on this issue, causing mass confusion and concern at a critical point in the year. While it was good to speak directly to Lord Benyon, the actions by his department are wholly unacceptable and the reason BASC has begun legal proceedings."