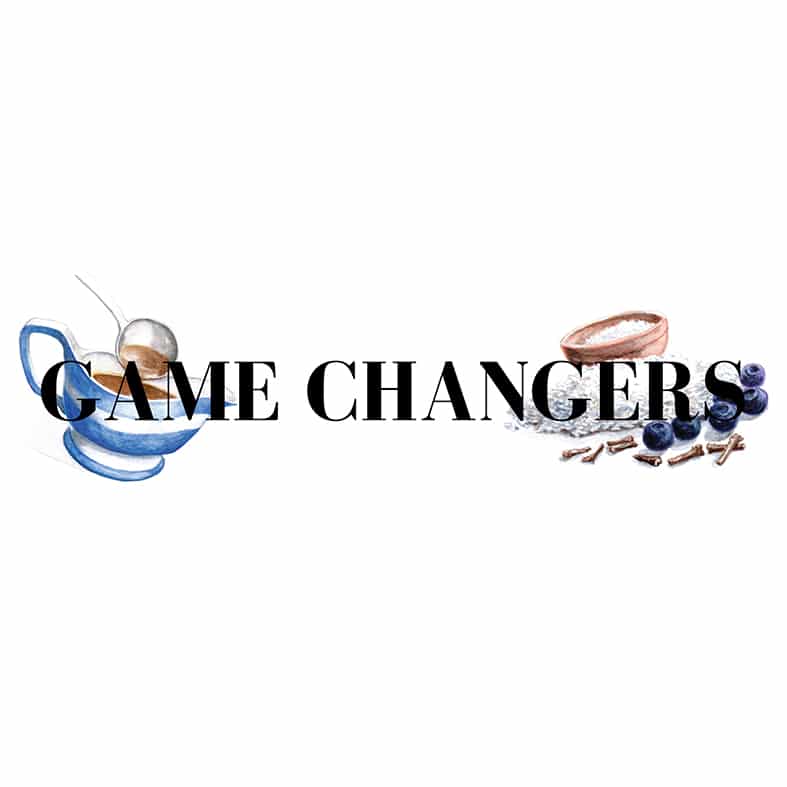 We asked five of the country's best wild food chefs for their top hacks when preparing and cooking game.
It's misunderstood, it's underutilised and it's often overlooked, but game meat is an ingredient worthy of shouting about. We could wax lyrical about its benefits and virtues for the next few paragraphs. That's not the goal here, though; we'd rather leave space for the wisdom of a quintet of the UK's culinary luminaries…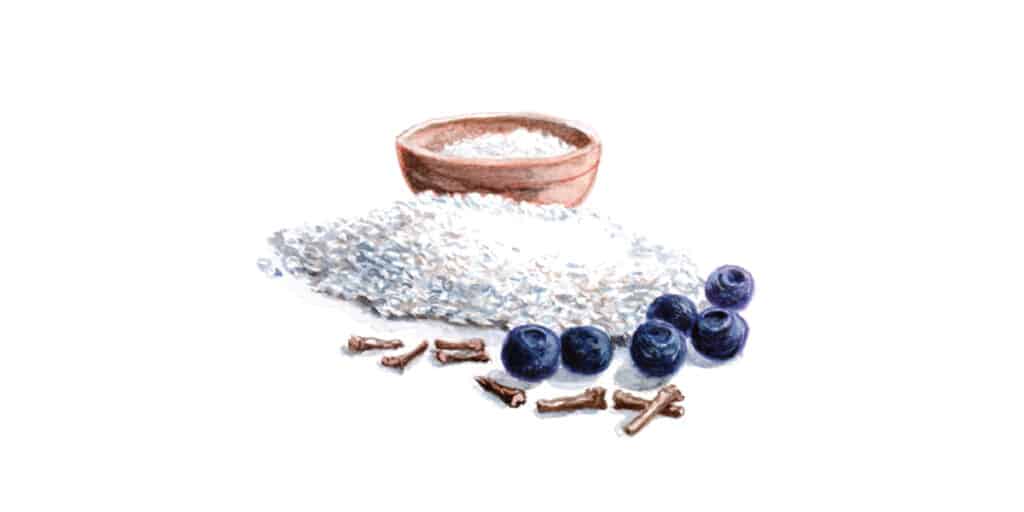 Brining is the process whereby food is soaked in a salt solution before cooking. It can moisturise, tenderise and also enhance flavours – and it is great for preventing lean gamebirds from drying out during the cooking process. After brining, with careful cooking to a just blush pink, a well-rested bird will be beautifully juicy.
I opt for a quick brine rather than overnight or longer, and I use a five per cent salt solution that has been infused with herbs and aromatic spices. Things like thyme, juniper, cloves and orange peel work well.
A recipe I would use is a litre of water, 50g sea salt, peel of a large orange, 20 crushed juniper berries, five cloves and a small bunch of thyme.
To prepare the brine solution, simply bring half of the water to the boil, add the herbs, fruit and spices and steep until cool. Then whisk in your salt and add the remaining water.
I find it is better to remove the legs from the crowns of gamebirds when doing this, as they require different cooking methods and different brining times. I like to braise or confit the legs and roast the crowns. The brining time will depend on the bird; for pheasant and mallard I tend to brine the crown for two hours and legs for one hour.
For partridge and teal, I halve the time to one hour for the crowns and 30 minutes for the legs. After the brining process, dry the birds well on kitchen towel before cooking. Enjoy.
Head chef at Kitchen W8 in Kensington. The restaurant was first awarded a Michelin star in 2011 – an accolade it has retained every year since – and won the Best Restaurant category in the 2022 Eat Game Awards. 
Mark's approach centres on integrity, simplicity, conviviality, and seasonal ingredients.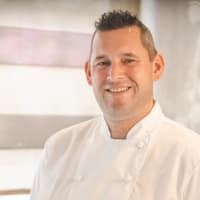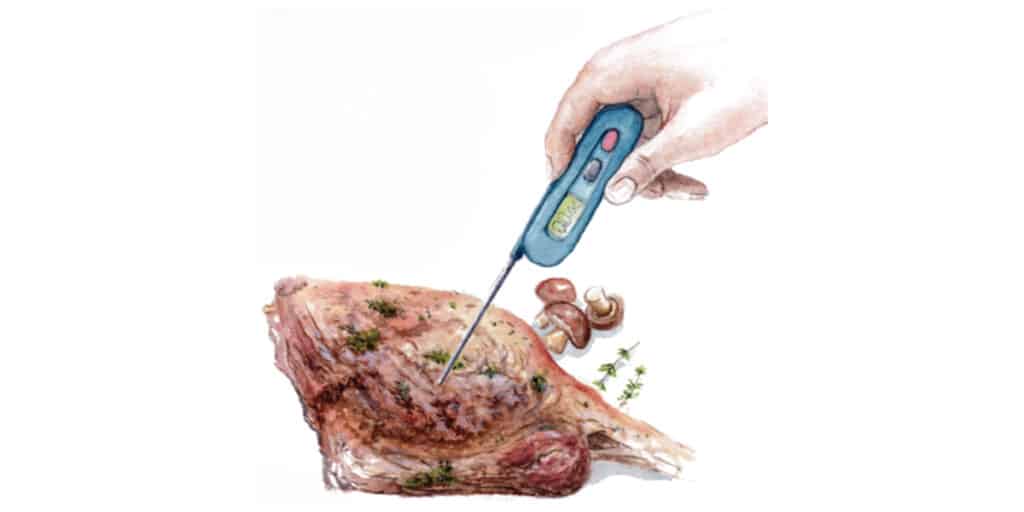 It's often said that you should take a steak out of the fridge for some time prior to cooking it. This is also true for all meats that you're going to cook relatively quickly. To cook a beautifully medium-rare loin of venison, you're aiming for an internal temperature of around 48°C. And yes, such precision does make a difference, so please buy yourself a temperature probe – it's a relatively inexpensive tool that will improve your cooking game (excuse the pun!).
If meat is chilled down to a temperature of 2-4°C then you're looking to try and bridge quite a large temperature gap in a relatively short amount of time, and if you cook the venison loin from such a low temperature, you will almost certainly end up with a grey ring around the outer edges of the meat when you slice it to serve. When the meat has sat out at room temperature for a while, the difference in temperature greatly reduces and you can cook the loin for less time.
Once the cooked meat has reached the desired temperature, the next crucial step is to rest it for 8-10 minutes. This allows the internal and external temperature to equalise and stops juices from the meat running all over your chopping board, which would leave you with a dry piece of venison. If the meat has chilled too much you can always warm it through in the oven at a low temperature – we call this 'flashing'.
Acclaimed chef and native Welshman Hywel Griffith opened Beach House on the south coast of Gower in 2016 and has since been awarded the AA Restaurant of the Year for Wales 2018, three AA Rosettes and a Michelin star.
Hywel champions Welsh produce in his cooking. He displayed his modern style and passion for Welsh food on this year's series of Great British Menu.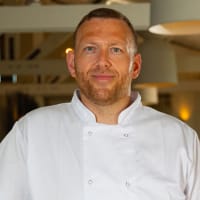 Wild game is very lean, so it's no surprise that it goes so well with sauces and gravies. A favourite trick of mine when cooking venison or grouse, is to add a slice of sticky ginger parkin to the gravy just before it is served, stirring until it has melted into the gravy.
It doesn't take long to make a good game gravy, and if you make a good batch it will freeze well. 
For 500ml:
• 1kg venison bones or grouse carcasses
• 1 carrot, chopped
• 1 onion, chopped (skin on)
• 2 garlic cloves, crushed (skin on)
• Fresh thyme
• 1tsp tomato purée
• 1 bottle of red wine
• 1L water
• 4 beef stock cubes
• Yorkshire parkin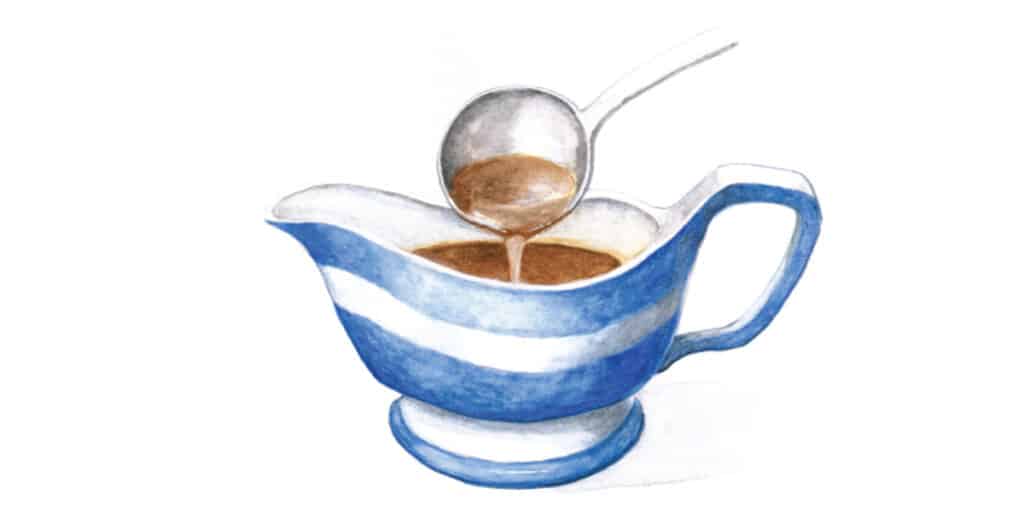 1. Put the bones in a roasting tin lined with a piece of baking parchment. Add the remaining ingredients, except the wine and water, and roast for 1 hour at 200°C.
2. Place the roasted bone and veg mixture in a large saucepan with the wine and the water. Boil for 1 hour.
3. Strain, then reduce the heat and simmer for another hour.
4. Add 4 beef stock cubes and mix well, then reduce again to about 500ml.
5. Add 100g of Yorkshire parkin, then stir well until dissolved in the mixture.
6. Season to taste and serve.
Note: If you are going to freeze the gravy, add 20g of butter as well as the parkin.
The chef patron of the Clarendon Country Pub with rooms, which is situated in the heart of the Yorkshire Dales National Park and took home the Champion of Champions trophy at the 2022 Eat Game Awards. Lionel is an award-winning chef and a published author as well as a keen shooter and fisherman.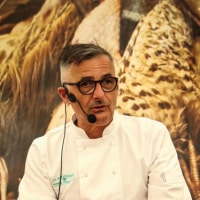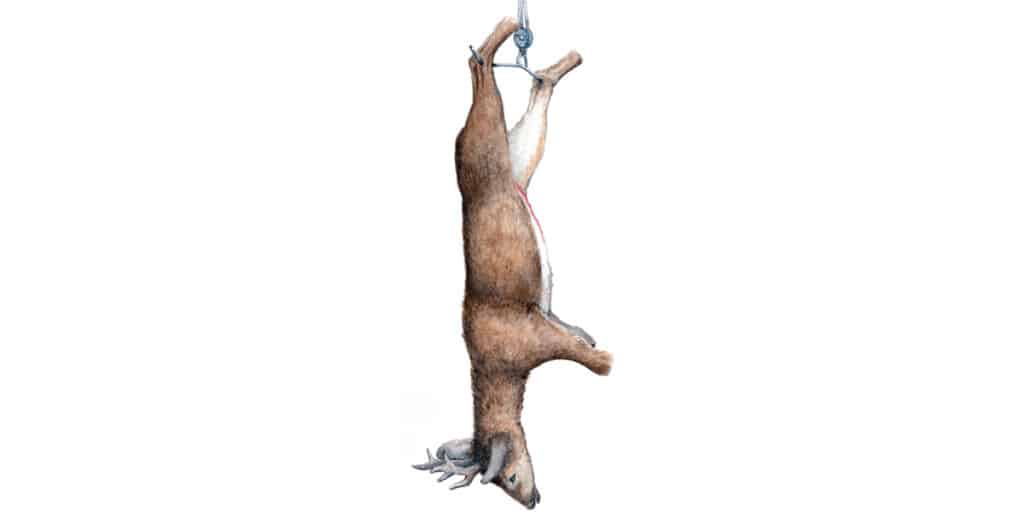 At The Bailiwick we find that by hanging wild game for different periods of time, depending on the species, we are left with a more tender end product. As with fish when it is freshly caught, rigor mortis sets in soon after birds and mammals are killed. When wild game is shot, the muscles – especially in deer – become extremely stiff due to a chemical change in the body, and they must be given the chance to rest and relax before being processed for the table.
We find that hanging deer carcasses for ten days at 7°C or lower gives the muscles the right amount of time to relax, leading to very tender venison. For pheasants and partridges in good condition, we find five days at 4°C or lower is the optimum hanging time to allow the breast to relax. In winter, during periods where temperatures fall within these ranges and are fairly consistent, you may get away with hanging birds outside or in your garage, but otherwise you really need a larder fridge if you are going to hang game.
Before hanging game, we strongly suggest removing all offal and cleaning the cavity of the bird well. A lot of people get confused in thinking that the longer you hang the meat, the stronger it gets in taste, when in fact 90 per cent of the time people hang birds with the offal still inside and, as this breaks down a lot quicker than the rest of the animal, it results in gases being let off and tainting the whole carcass with a much stronger flavour.
A champion of all things game. In 2021, alongside his pastry chef wife, Ami, he swapped haute gastronomy for gastropubs and opened The Bailiwick Free House on the edge of Windsor Great Park.
His training under the tutelage of Clare Smyth MBE at Restaurant Gordon Ramsay has enabled him to offer a sophisticated twist on familiar dishes.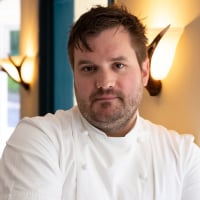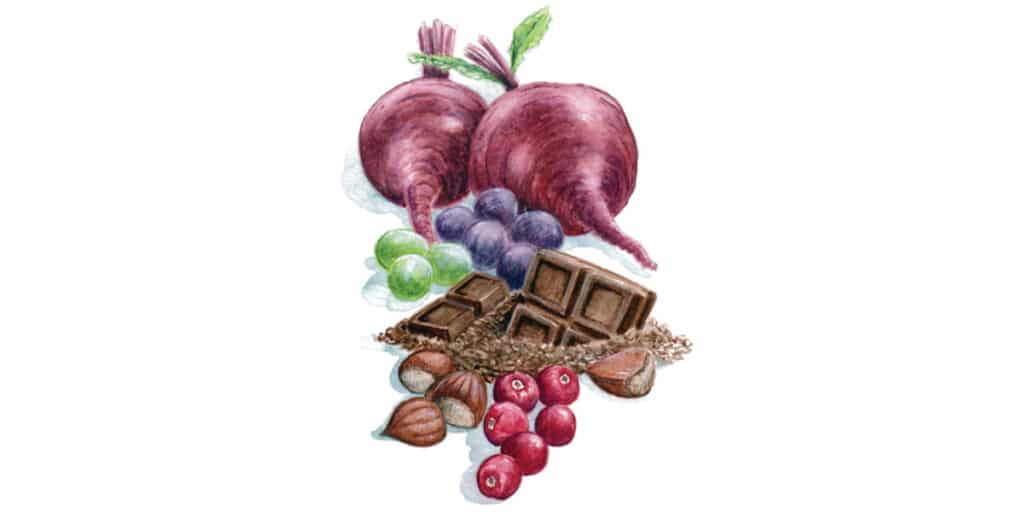 My best piece of advice would be to diminish all those preconceived ideas that game is a tricky customer when it comes to serving up a gastronomic feast.
There's so much you can do with game. Whether it's pheasant, wild boar or venison –you can let your creativity and imagination run wild. If you dare to be a little crazy and adventurous, you can create the most wonderful wild food concoctions.
Don't be scared to play around with flavour combinations; who knew that a venison and chocolate casserole could taste so good, that a pheasant pie goes perfectly well with prunes, or that adding cranberries or grapes to a feathered game dish like quail can give it a chutney-like flavour? There's an abundance of game around during the seasons, so you can experiment with flavour combinations at a fraction of the cost of buying a free-range chicken.
Treat game as you would any other meat, you don't need training or super chef skills – go forth and conquer your fear, it really is a 'game' changer.
An award-winning chef, local food campaigner, food stylist, TV celebrity and author.
Rachel picked up her first kitchen utensils when she was little more than a toddler. And when she wasn't experimenting in the kitchen, she was out lambing the ewes, shooting game, or skinning deer.