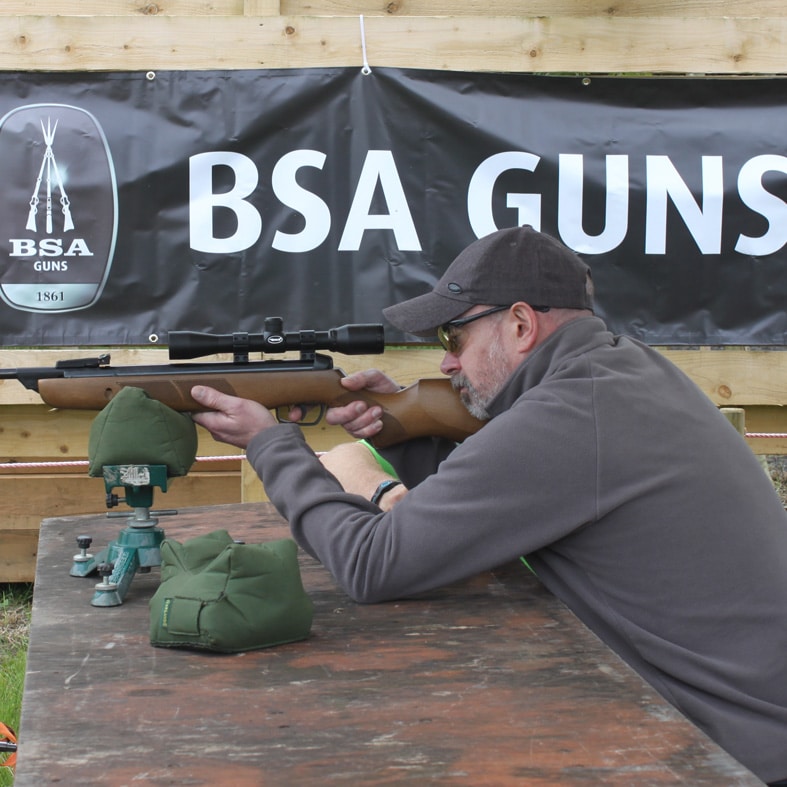 The BASC advanced airgun hunter course has been designed to improve the training and the standards within the sport to help protect and promote airgun shooting for future generations.
The aim of this course is to equip the candidate with the knowledge, understanding, and awareness of airgun hunting techniques.
It is a one-day course for people who already have experience in handling airguns and some experience of hunting, along with some knowledge in this area.
**The course is not designed for novices.
Quarry identification
Range judging
Windage and using the scope
The law including permissions, etc.
Fieldcraft
Static vs stalking techniques
Reactions to shot
BASC members:

£110 

Non-members:

£145 
You must be 21 years of age or over to register for this course.
Experience in handling different types of airguns.
Experience in setting up and running club range events and competitions.
Understanding of risk assessments in these areas.
Should there be insufficient bookings, BASC reserves the right to cancel the course. In the interests of fairness, BASC will aim to provide candidates with notification of cancellation as soon as possible before the advertised start date.
We strongly recommend that fees for any accommodation you book are refundable as BASC will not be responsible for any losses incurred by candidates.
If for any reason you cancel your place on the course, the following scale of charges may apply:
 

Charge
non-members

Charge
members

Reallocation to another course
(only available eight weeks or more before the course start date)

£25

£25

Second reallocation to another course
(only available eight weeks or more before the course start date AND only in exceptional circumstances)

£50

£50

Cancellation more than eight weeks before the course start date

40%
course cost

30%
course cost

Cancellation less than eight weeks but more than four weeks before the course start date

75%
course cost

60%
course cost

Cancellation less than four weeks before the course start date

100%
course cost

100%
course cost