With the shooting season now at  an end, we should be aiming to use up all our remaining shot game, with minimal waste.
Some readers may struggle to know what to do with it, or use the same recipes repeatedly, so here are some new ideas that will help use up anything and everything lying around in your fridge and freezer.
From home-made fast-food to a savoury curry, there are always ways to turn game into delicious dishes.
Below is my favourite game recipe for using breasts of any game birds.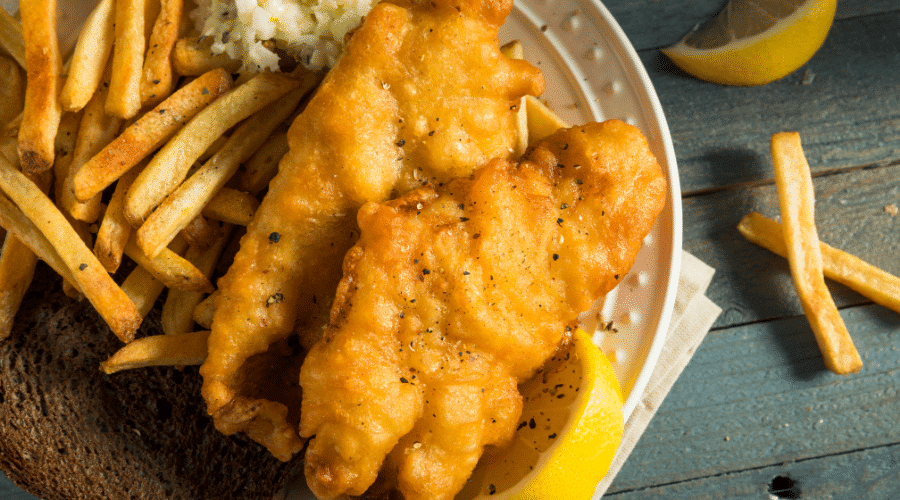 First, you'll need to breast out your game. I would recommend using a few birds, especially in case of smaller species, as the breasts are generally not very big, and slice them into thin strips.
Make up a basic batter using eggs, flour and milk and submerge the breasts in fully, ensuring it's thick enough to stick to the meat.
Allow any excess to drip off.
Finally, either pan fry the breasts in a good amount of oil or deep fry.
Serve hot with some homemade chips on the side.
The great thing about this game recipe is that it can be done with nearly any meat. In my household, we would nearly always choose this over a takeaway.
Favourite lockdown game recipe
The next game recipe is one that was popular with us during lockdown as it gave us that restaurant feeling while staying at home. Before trying this, I had never tasted woodpigeon and my expectations weren't very high. However, I wasn't disappointed in the slightest – this dish is delicious.
Fried pigeon breast with croutons and black pudding recipe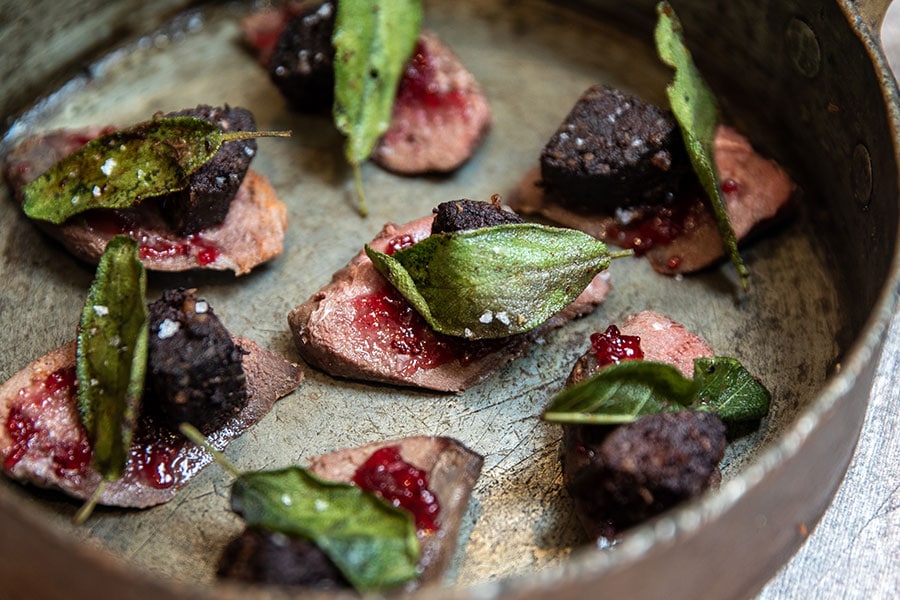 Again, you will need to start by breasting out the woodpigeons. They really aren't very big so remember to prepare enough – at least two per person.
Pan fry the breasts with some thinly sliced black pudding disks until the meat is browned but still rare.
Prepare the plates with a bed of rocket and pine nuts.
Either buy croutons or make your own by cutting bread up and frying until golden and crispy.
Serve the pigeon, black pudding and croutons on the rocket and splash over some balsamic vinegar.
More quick and easy game recipe ideas...
Here are some more game recipes we often have at home – they're all tasty and easy to make. For these, simply substitute the chicken for pheasant (or any other game) and your dish will be even tastier.
Delicious classic butter chicken from BBC Good Food website. While it will take you a while to get this one done, it really is worth it! Click here to start cooking. 
This one is so quick and easy to make. Using Campbell's Cream of Chicken soup makes for the perfect sauce for this delicious bake of broccoli and, in our case, pheasant. Click here to start cooking.
There are many more recipes available on the Eat Game website, too, so be sure to check it out.