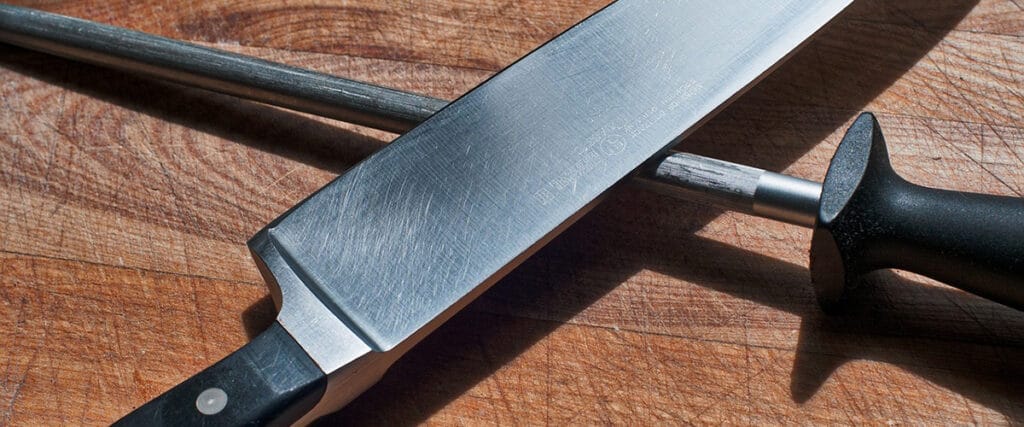 Many young people enjoy shooting game – but what about simple game cooking? Game is becoming more popular. As it does, more recipes to cook it emerge. To learn how Young Shots can start to use the game they take in their own dishes, I spoke with Silver Sheldon from Hadrian's Game Larder in Northumberland.
Practical advice on simple game cooking
Silver is part of the drive to introduce more people to game in the kitchen.  Her company supplies feathered game like pheasant or duck to supermarkets, pubs, restaurants and others in the UK. She is keen for everyone to try simple game cooking as an alternative to conventional meats because of its health benefits and ethical sourcing: "In a nutshell, game lives as wild a life as practical. They are neither kept captive in sheds nor are they slaughtered like turkeys or chickens. The fact that game has lived as natural a life as possible, foraged, found territories, bred, etc., is reflected in the superior texture and flavour of the meat.
Sourcing game
"Game is delivered to us from in and around the Northumberland area by keepers and stalkers who follow the Code of Good Shooting Practice, and the FSA's wild game guide."
Going from field to plate might be daunting for some people. Especially if you are used to buying butchered meat from the shelf. It is best to take things step by step. The first thing to think about when cooking game is where to get it from, said Silver.
"Some will catch and cook game themselves with their parents or friends. Others will think about the supermarket. But there is a quiet revolution going on among the farm shops and some local butchers who are buying small amounts of game to try on their customers," Silver said.  
Waste not, want not
If you do decide to take birds from the field, BASC has several guides on preparing them for cooking. Whether you want the whole bird or just the best bits, you'll find useful advice. Try to throw away as little as possible. As Silver said, "waste is a hot topic among the food industry right now". If you're looking for ways to use up as much of the bird as possible, Silver recommends using the bones for stock, for instance.
"Break the carcass into three and place in a small pan. Cover with water, bring to the boil for five minutes. Let it simmer for 30 mins. Cool. Strain through a muslin cloth or clean tea towel to remove unwanted floaty bits and produce an almost clear stock suitable for freezing, drinking as a hot savoury drink (very good for you!), or to keep in the fridge to use over four days."
After that, it's just about cooking the meat. Silver has served up a couple of recipes for simple game cooking young shots can try their hand at.
Beginner: fried pigeon breasts
You will need:
2 pigeon breasts
1 cup flour
1tsp paprika
1tsp dry mustard powder
A pinch of salt and pepper
A good dollop of butter
Combine all the dry ingredients by mixing flour with the paprika, dry mustard powder, salt and pepper in a bowl.
Roll the pigeon breasts in the mixture until they're fully covered with the flour seasoning.
Heat the butter in a pan over a medium heat.
Once the pan is hot, fry the pigeon breast skin-side down for 5 minutes. 
Flip the breast and allow the other side to cook for another 5 minutes.
Finish with a drop of lemon, serve with fresh salad and enjoy!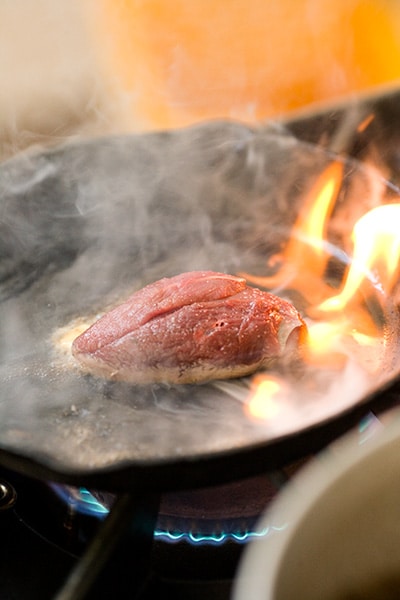 Intermediate: pheasant breasts with crème fraiche
You will need:
2 pheasant breasts and 2 pheasant legs
50g butter
300ml crème fraiche
1tbsp paprika
1tbsp caraway seeds
Some chopped parsley
Heat butter in a pan over medium-high heat
When the pan is hot, gently fry the pheasant pieces.
The legs will need to cook 7-8 minutes each side.
After the first 2-3 minutes, add the breasts in the same pan and cook for 5 minutes on each side.
Once the legs and breast are browned, add the crème fraiche into the pan. Make sure the pheasant pieces are covered.
Stir in the paprika and let it simmer, without boiling, for 7-10 minutes.
To finish, throw in the caraway seeds and sprinkle with parsley on top.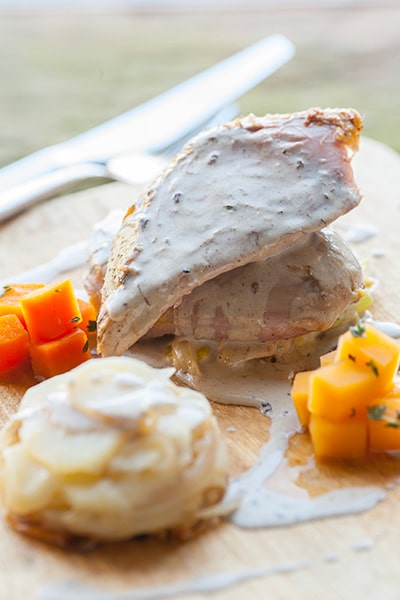 Final tips from Silver
Silver's final tips on simple game cooking are: "make sure the plates you serve on are warm" and "leaving meat to rest post cooking is essential".
These dishes are just the start though, there are plenty of other recipes available for simple game cooking. Silver recommends young shots should start with the wide range of cookery books that are available. Taste of Game website also offers an array of simple, tasty recipes for any game meat available to you.
She said: "Spend your cash on a few decent game cookery books. Take a look around at what you already have. Most celebrity chefs have their own books, published every so many years. Flick through them – there will be at least one rabbit, one pheasant/partridge, etc., in most savoury cookery books."
Game is far from limited to books and instructions though. You can get creative, too. Put your own recipes together or even try substituting game into some of your favourite dishes. Game is particularly versatile in curries. With some imagination, research and experimenting, by the time the season opens again in October your own larder (or fridge) could be filled with lots of new game dishes!