Being a Young Shots Journalist means that sometimes we get interesting group tasks to complete. This time, we were asked if we could promote the use of duck nest tubes.
As I enjoy a challenge, I volunteered to make one from scratch – I had nowhere to use it though and that's where Jess, a fellow Young Shots Journalist, came in. She offered to install the tube in one of the ponds at the estate her dad manages. Talk about a perfect plan!
What are duck nest tubes?
Duck nest poles are used to provide a place for ducks to safely nest over ponds. The tubular nest is attached to a pole, which is embedded into the ground at the bottom of the pond. These are pretty easy to make and set up by yourself, though you will need a hand installing them in the water.
BASC and the Waterfowlers' Network do their bit to promote the use of duck nest tubes and to monitor their success. All this is done in an effort to boost wild duck populations. 
Once you have your own duck nest tubes, don't forget to report their success – you can do it here.
You can read more about duck nest tubes and their benefits here.
How duck nest tubes are made
This was an ideal project for our yard, where the principal materials – offcuts of chicken wire and old bales of hay – are available in an almost endless supply. One member of the household – who for the sake of argument we could call dad – thinks hoarding such stuff is a great idea, while another – let's call her mum – thinks it just leaves the barn looking a mess.
By making duck nests you can use up stuff which one person calls a load of rubbish, while the other claims that he was right all along that it would eventually come in useful. At least you get some nests for ducks made!
Step-by-step guide to making a duck nest tube
Firstly, you will need two pieces of chicken wire (or steel mesh). One should be about 50x105cm and the other 70x125cm. As an insulator, I used hay which we also have in ample supply.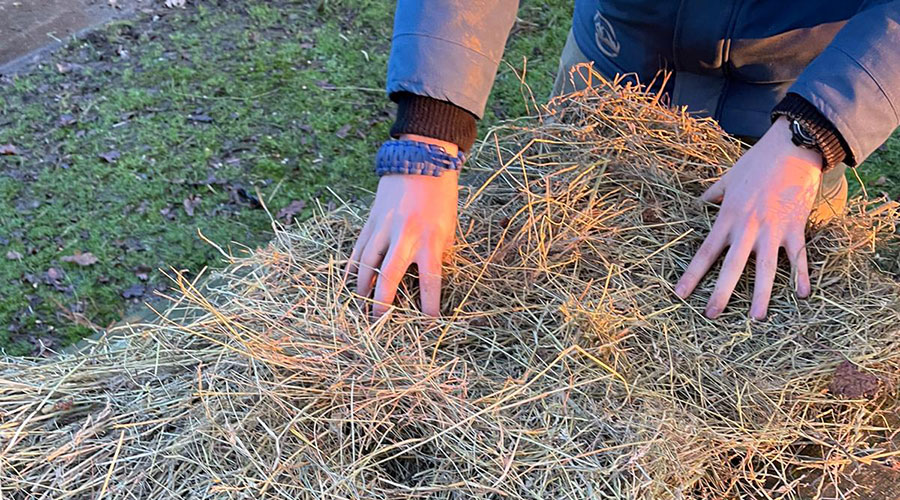 Take the smaller piece of mesh and fold it into a cylinder.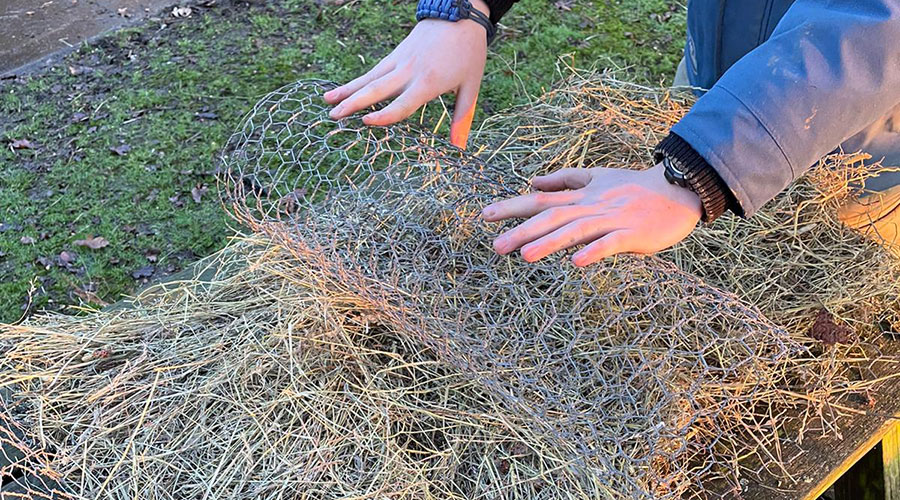 Once it is bent, hold it firmly and tie it. You can either use cable ties, bale twine, or (what I did) fold ends of wire underneath the other end of the mesh, which also tucks the sharp ends out of the way.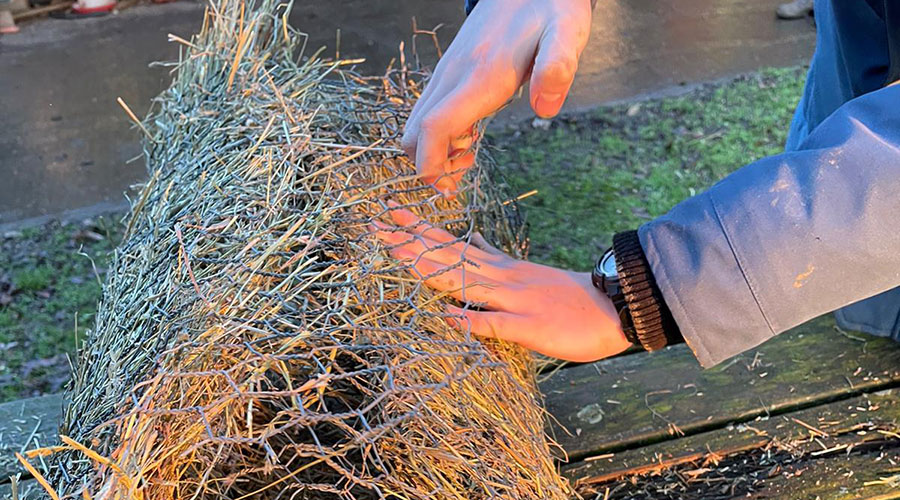 Next, make the outer layer. I laid the larger mesh flat and spread the hay over it about 5cm thick. I then used the same method as before to roll the first cylinder.
The best thing I could compare this to is rolling up a Swiss roll in year 7 Food Tech!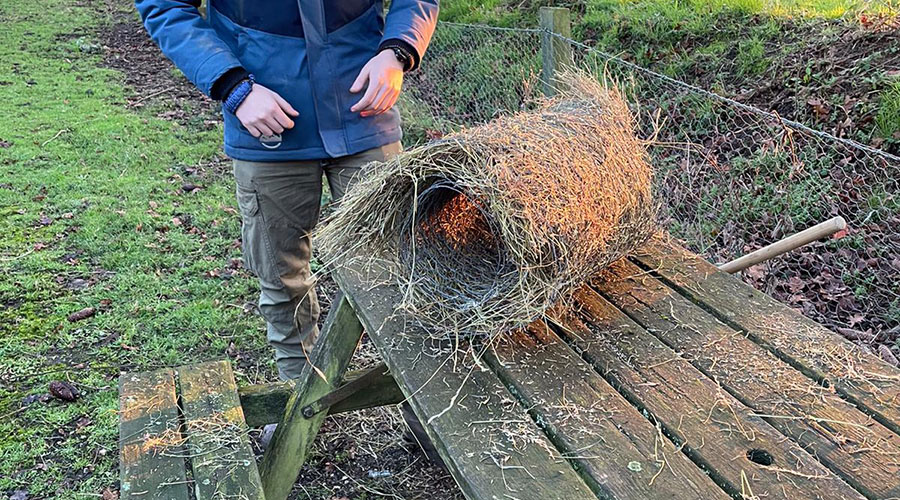 You then need to find a suitable pole to attach it to. I nailed a piece of wood (8x30x2.5cm) to the pole.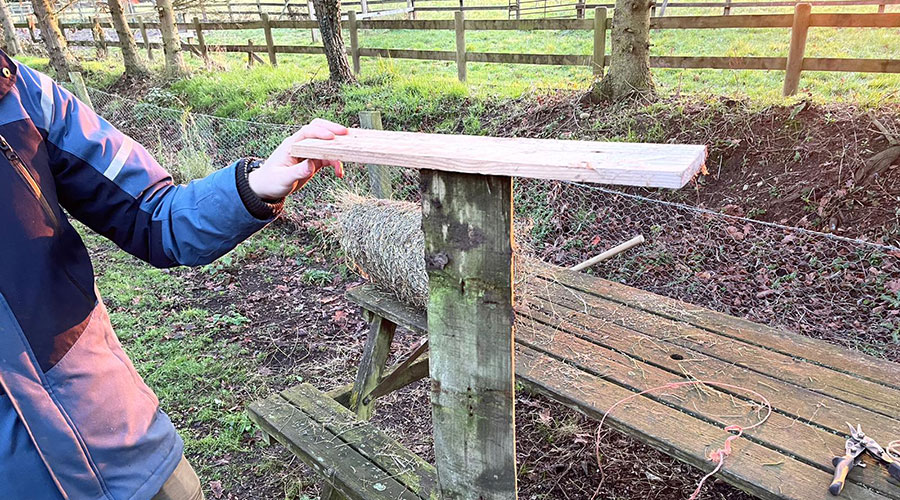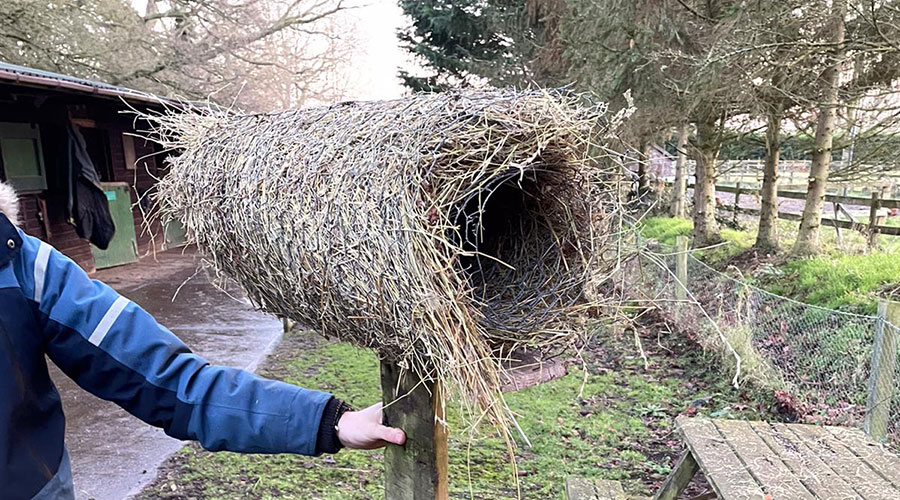 I then used baler twine to tie the tube to the board, but you can also nail it to it. You can then place it in your pond.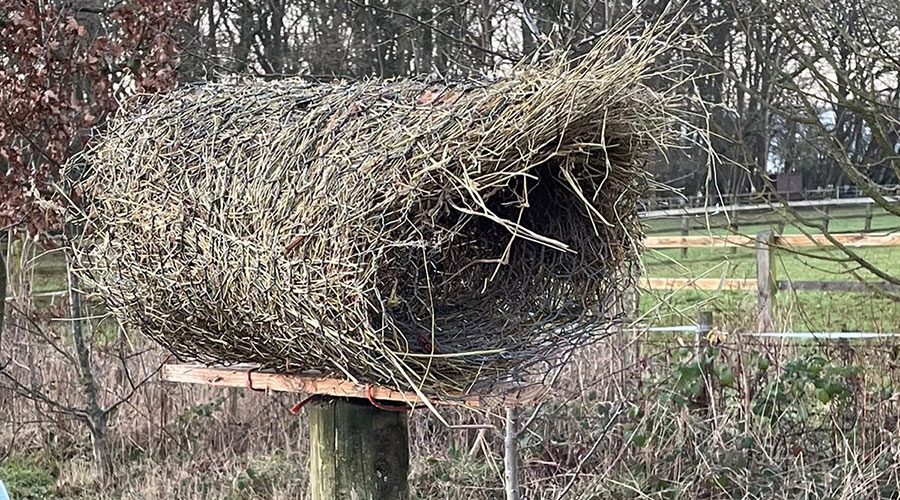 Just add ducks! And don't worry if the nest doesn't get used in the first year – ducks might be wary of the new addition.