I received the duck nest tube assembled by my fellow Young Shot Journalist, Sam, and quickly set to work finding an appealing and, most importantly, practical spot to situate it. 
I was keen to install the duck nest tube quickly, in the hope that one of the mallards visiting our pond would see it as a perfect spot to nest.
Siting the duck nest tube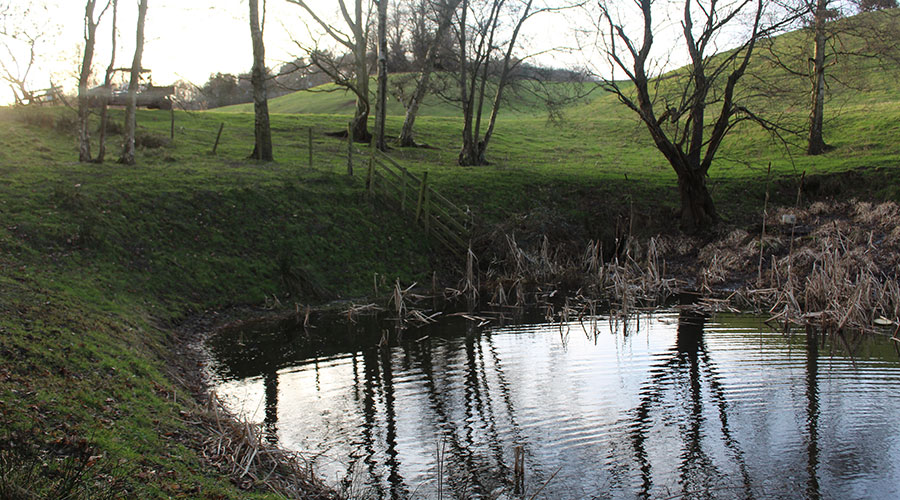 The site that dad and I chose for the nest tube was on one of the many ponds on the estate where he works. We chose this area as it has plenty of shelter, reeds and trees surrounding it, and there has also been an abundance of ducks and ducklings seen on this pond over the years.
There are a lot of ducks around now, so there is a good chance the nest tube will get noticed.
It is also my favourite place, there's truly nowhere else like it. The beautiful rolling hills, the crisp dewy grass and the way the setting sun glistens across the lake make it quite the backdrop for our creation.
First, we knocked an old fence post into the bed of the pond, making sure it was straight and going to be able to withstand all the elements could throw at it.
Next, we moved on to securing the nest tube onto the post by attaching some wood to the bottom of the nest tube and then joining them to the wooden post with some nails. Of course, we made sure it was completely safe for the ducks and that no nails were sticking out through the duck nest tube. 
Once everything was in place and together, we stuffed the tube with hay for the duck to make her nest with. As soon as that was completed, we had another quick check to make sure everything was safe and secure.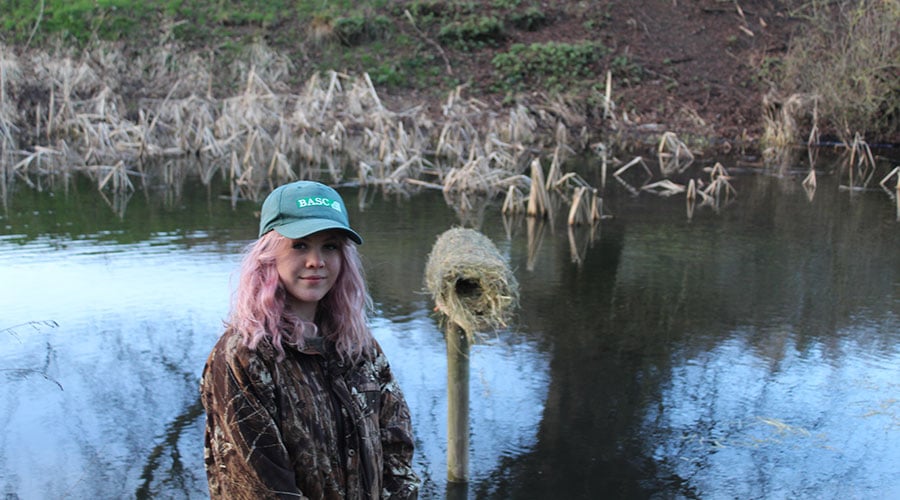 The duck nest tube is a fairly simple concept, so we encourage anyone who cares for nature and has access to ponds, to make some and install them. They're easy to make and set up.
BASC and the Waterfowlers' Network have joined forces to promote the use of duck nest tubes and monitor their success.
You can read more about duck nest tubes, how to make them, and why they're so beneficial to duck populations, here.
So, if you're thinking about installing some, do it now. If you already have some around your shoot, pond or neighbourhood, be sure to report on their success – you can do it here.
Time will tell whether our ducks will take to it. With luck, our hard work will bear fruit – or should I say – a thriving duck population!