Many people learn to shoot on the clay ground. But do you have what it takes to compete with the best? I chatted with Michael Wolverson who was a AAA CPSA shooter at 18. He has competed with Warwickshire's clay team alongside British Open English Skeet Champion Megan Jones. He says that with the time, effort, funds and a persistent mindset "it is possible to reach the dream of being a world champion". Michael is currently studying at university but has been competing in clays since he was 15. He is keen to share his story, tips and tricks in the hope that more young people will have a go at competition shooting.
Competition shooting – Michael's story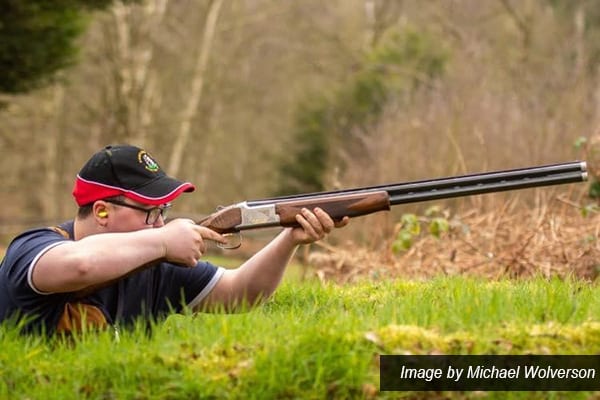 Like many young shots, Michael started shooting with his dad both on the clay ground and at his local syndicate. "Game shooting really got me into the passion and love of the sport," said Michael. "The more young people get into game shooting the better." For him, shooting game is just as important as clays. After watching his dad shoot at a clay competition, Michael decided he wanted to "shoot at that level", too. Initially, Michael competed for his school and through the Combined Cadet Forces. This was quite a simple choice of the sport he wanted to get into. "I preferred shooting over rugby, so I did that." By his final year in Sixth Form, he was already captain of the team.
After some coaching, he went to his first Clay Pigeon Shooting Association (CPSA) competition and entered the C class. CPSA has five classes from C to AAA with shooters allocated a class based on average scores from CPSA registered events. Those are calculated every six months. Anyone can pay to enter these events and start competing at C class level. In C class, Michael shot at the British Open and quickly reached A class. In less than three years after starting in C, Michael had moved to the AAA class at only 18 years old.
"Competition shooting is an expensive sport. You're not going to do it for free. But the rewards are worth it." No one ever said shooting was cheap. Coaching, fees and ammunition all add up but as Michael says, the rewards are worth it. Competition winners and shooters at the top of their class get cash and material rewards such as event tickets and vouchers.
Rewards, even in the lower classes, can give young shooters the boost they need to improve. "It did for me because I worked hard, and I was improving. I was pretty much winning money every week when shooting in C class," said Michael. And the sense of achievement is Just as important for him: "For an amateur shot like me, who was 18 or 17 at the time, to be able to compete in the world championship – that is the great thing about this sport… It's quite a privilege to be in such a position."
As with everything worth doing, Michael said that "there's a great opportunity to be really successful at competitive shooting. But, obviously, it takes a lot of hard work". That means a lot of time at the clay ground dusting as many clays as you can. Michael asserted that if you put the effort in, practise, enjoy the sport and take some lessons with a professional coach, you can really become a great shot. "It's all about making the time and the effort," he said.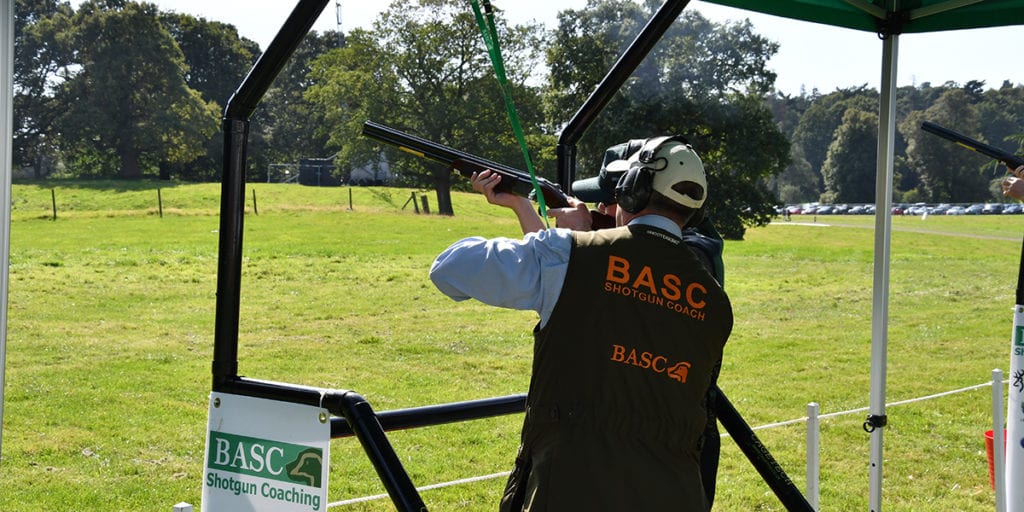 Michael is very thankful for everything that his coaches Ryan Sperling and Gareth Butler have helped him with. "It's always good to seek advice from someone who knows what they're talking about," he said. This is probably good advice for everything in life! But for Michael, this was especially important in shooting. "Gareth Butler from Hereford and Worcester Ground really got me started." While practice is important, proper shotgun coaching is a great way to get ahead. "Coaches are the experts. They know the techniques and the little things you can do to be a consistently great shot."
It's not just the physical side of shooting that coaches help with either, said Michael: "It's definitely the mental side as well. Without that I wouldn't be competing in clays." The mentality and mindset a coach instils can be key to how you progress in the sport. Shooting with his second coach Ryan Sperling at Barby Shooting Ground, Michael said he learnt that "a lot of problems are just in your head, because you can shoot these targets."
Obviously, as with any sport, the real aim of competition clays is to have fun. But there is a more serious message behind it, too. Michael stressed that anyone who really wants to succeed must be out shooting every week. If you don't enjoy it, you won't shoot well. Now, more than ever, mental health is important everywhere, including sport shooting. Even here you have to put in the time to reap the rewards. "If you stop enjoying it and you're starting to get upset with it, take a break," Michael says. "My biggest mistake was putting too much pressure on myself."
That's the key to any sport, he says: "To achieve it, you've got to enjoy it!"