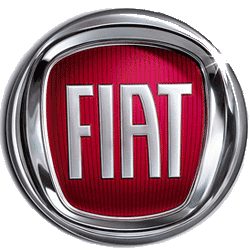 The BASC scheme isn't just pick-ups and 4×4's!
Need a second car, or new car for your daughter or son, remove the guesswork and uncertainty of buying used and buy a new Fiat with your BASC discount.
Fiat have now joined the BASC scheme with great offers on the iconic Fiat 500 range and practical Panda and Tipo models.
Packed with Italian design and flair and with the added option of an all-electric option the Fiat 500 is the small car with a huge personality, and healthy BASC Member discount to go with it. 
Small hatchbacks, crossovers, convertible and the Abarth hot hatch, they are all now even more attractive thanks to your BASC discount.
The discounts quoted are for funded purchases, hire purchase, personal contract purchase and contract hire. Please contact TYSONCOOPER for details.
You can also take advantage of their key for key part exchange service, so you have no issues or hassle disposing of current vehicle.
For more information and the latest offers and discount contact vehicle partner TYSONCOOPER on 01473 372020 or email basc@tysoncooper.com
What can Tyson Cooper do for you?
BASC Members can now save time and money on their next vehicle purchase through Tyson Cooper's Vehicle Discount Scheme.

Tyson Cooper specialise in delivering discounts on a whole range of new vehicles including; Audi, Land Rover, Mazda, Mitsubishi, Nissan, Renault, Skoda, Vauxhall, Volkswagen and Volvo.

Members can also take advantage of great discounts across light commercial vehicles.

Choosing your next new vehicle couldn't be easier with so many funding options, be it an outright purchase, hire purchase, personal contract purchase, personal contract hire or for business purposes business contract hire or finance lease.

Call Tyson Cooper on 01473 372020 with your BASC membership number.