Tyson Cooper have launched a new Browning version of the popular (Mitsubishi) Barbarian X models of the L200 pickup and the Shogun Sport SUV.
The Barbarian X L200 we tested has a far more modern look to its predecessor; the front end has been completely redesigned and features a much-improved interior.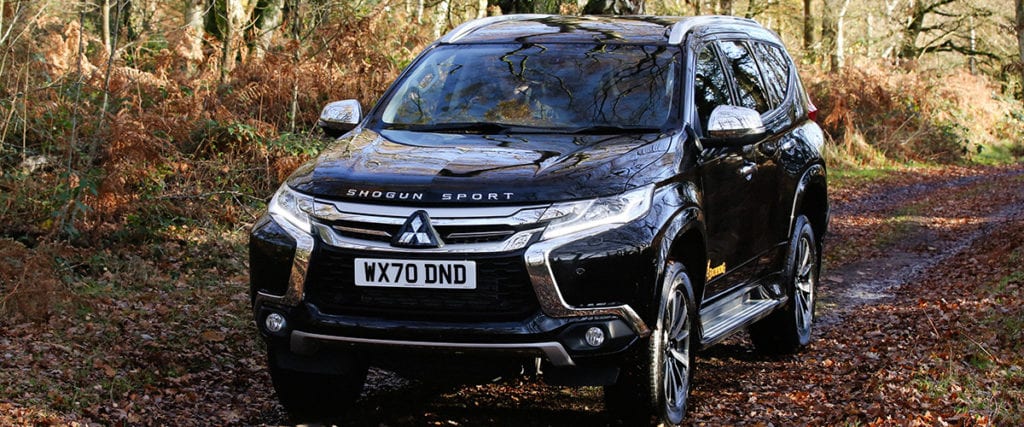 The new 2.2-litre turbo charged, and intercooled engine is Euro 6d-compliant that delivers an official combined 32.8 mpg. The transmission is delivered through a six-speed gearbox in either manual or automatic and its off-road capability is enhanced through the Super-Select 4WD system. The on and off-road driving was good and the steering felt precise for such a large vehicle.
The interior boasts full leather heated seating and an excellent range of driver aids and comforts. There is a 7-inch infotainment system with Apple Carplay and Android Auto, DAB radio, Bluetooth phone connectivity and 360-degree cameras.
When all this is combined with a braked towing weight of a full 3.5 tonnes, this makes for a truly versatile and comfortable workhorse.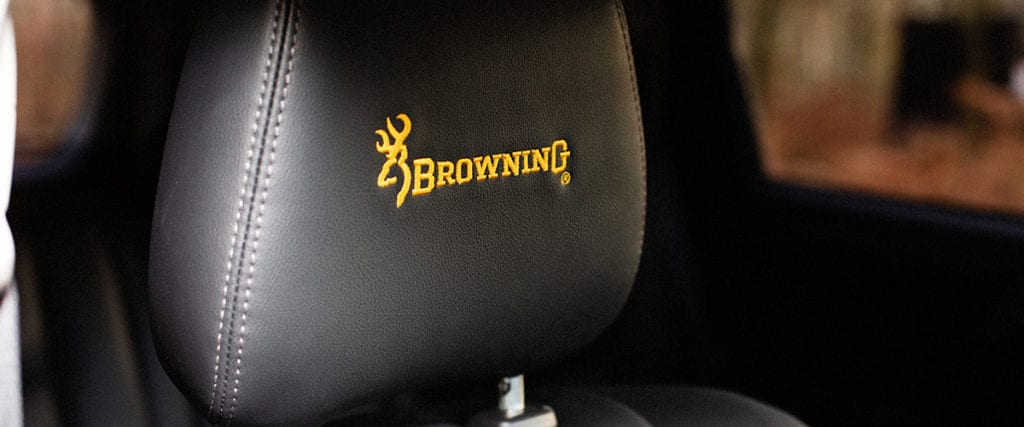 The Browning package is equally impressive and allows the owner to create a more luxurious and bespoke shooting vehicle. The interior features embossed Browning logos on the leather headrests and limited-edition numbering in the centre console. External to the cab there is a double drawer system with foam fittings for a pair of guns and a hospitality section for 12 glasses engraved with the Browning logo. You can also add either a single or a double dog box on top. The cargo bed can either have a roll top cover or a hard top. BF Goodrich tyres are also fitted along with a towbar and 13 pin electrics. The external look is completed with Browning graphics and wheel arch extension kits.
The Browning edition is only available to BASC members and solely through our vehicle partner Tyson Cooper. For full details please enter your membership number and password below or call Tyson Cooper on 01473 372020.
Gearmate BASC is pleased to announce a new partnership with Gearmate that offers members high-quality shooting accessories for SUVs and pick-ups – all with an
Since we launched our car discount scheme, many members have requested that we work to secure savings on commercial vans in addition to the great
4×4 and SUV tyres NEW General Grabber AT3 sizes for Land Rover, Range Rover & Pick up trucks. New sizes include: 275/45 R21 110V XL,