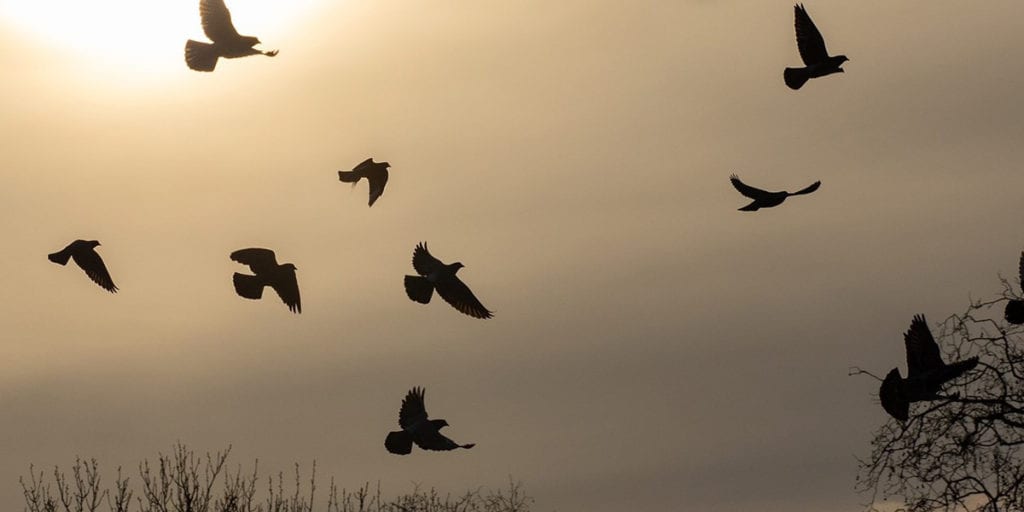 While the season is over and the nation is still in lockdown, there is little for shooters to do. However, pigeon shooting can provide some challenging sport and a much-needed change of scene. Under the current restrictions in England, one other person can join you or you can go alone.
Over the past few weekends, I have been lucky to spend a few afternoons out pigeon shooting. They have been good fun and my shooting has been thoroughly tested.
I got a text from Ian who runs the shoot asking if I would like to try bagging a few pigeons on the land that we usually shoot on. This first outing was relatively quiet. Although I did manage to get a few shots, the afternoon yielded nothing. Ian also fared the same.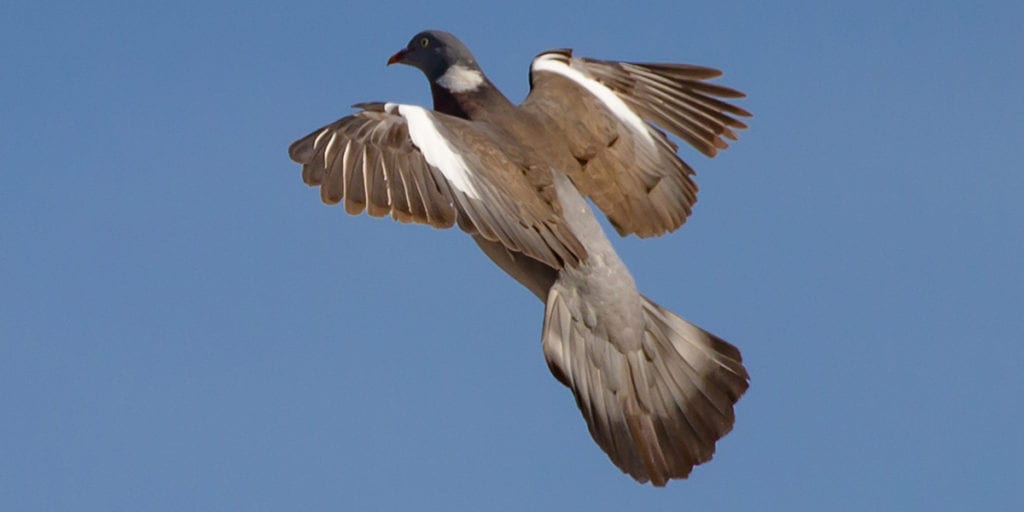 The following Saturday afternoon we had another go at pigeon shooting. We decided to try our luck on the farm. There are many flight lines over the farm, and the pigeons also like to roost around the pond in the evergreen trees. This time I used a Miroku borrowed from Ian and I was amazed how smooth it was to close.
There was a very strong wind on this occasion which made the twisting and turning pigeons that bit harder to hit. I stood in the tree line in the orchard and waited for something to come my way. Ian was closer to the pond, next to some old farm machinery. As Ian started shooting, three roe deer that must have been grazing in the orchard got spooked. They ran no more than 5m away from me. It was nice to see them about and at such proximity.
As the day turned to dusk, I moved so I stood closer to the pond, waiting for pigeons coming to roost. Here, I finally had more luck with my pigeon shooting and bagged two birds. We both had plenty of shots and Ian managed to bag a few, too. Even though I had not hit many, I enjoyed having a go at the high, fast pigeons. They were a real challenge.
Pigeon shooting continues
We decided to go pigeon shooting again the following weekend. As lockdown weekends are hardly busy, I was happy to get out again! This time we waited by a tree line where pigeons and crows often stop off at before moving to roost elsewhere. Almost instantly I had some shooting but, like many of the shots on this occasion, they were just on the limit of my ability.
As I was standing in the shade of a grain trailer, which helped to hide my silhouette, I heard crows behind me. I turned around and kneeled to further disguise my presence. There were three of them flying low towards me. I waited till they were very close then sprang up and picked one off before it could change its course. Ian's black Labrador Broder came and picked it up for me and galloped off to his master to give him the unlucky crow. I picked another pigeon off and decided to move towards the pond as the light was beginning to fade. I managed to shoot two more pigeons there and really enjoyed this outing. As a bonus, I had something to take home for the pot!
Quick and tasty pigeon for lunch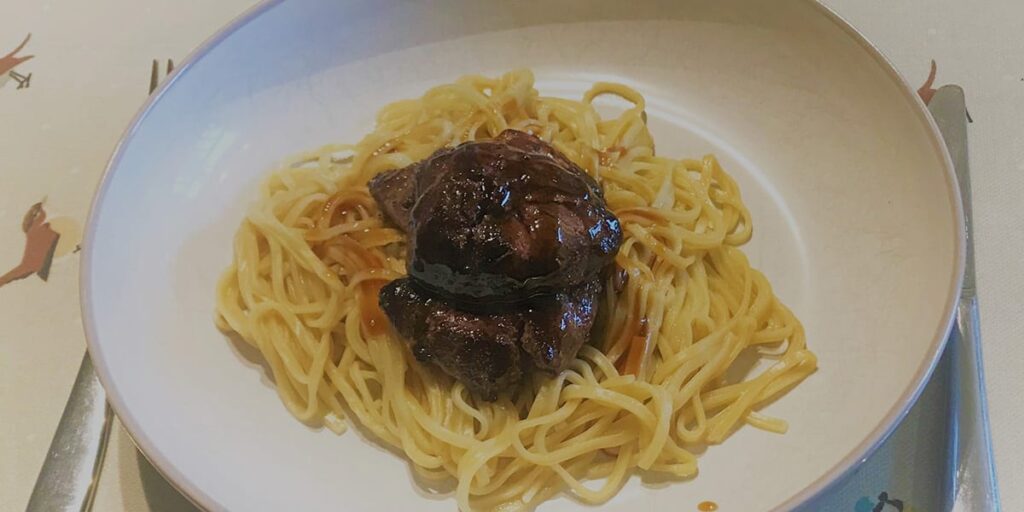 If you have been lucky enough to get out pigeon shooting recently too, hopefully you will have ended up with some birds to take home. Pigeon is one of my favourite meats and makes an excellent lunchtime meal. I prefer to simply breast the pigeons as it is very quick and easy. Once you have the breast meat, sprinkle some salt and pepper on. Put them in a pan with a bit of butter. Fry until cooked to your liking. Pair this with some egg noodles and hoisin sauce and you have a delicious, quick lunch.
If you're keen to try more pigeon recipes, Taste of Game has plenty delicious suggestions.