Lifeline: The story behind the £1M Scottish country sports tourism restart fund
Exclusion, Disappointment and Disbelief
This was the last straw for us. We dispatched our second open letter to the Scottish Government, and a meeting with Fergus Ewing MSP – the Cabinet Secretary for the Rural Economy and Tourism – was held within 24 hours of the letter's submission.
Simultaneously, our friends at the Scottish Country Sports Tourism Group (SCSTG) took the issue up with VisitScotland – the body administering the tourism funds on behalf of the Scottish Government.
This two-pronged approach proved hugely effective.
After continued dialogue with Fergus Ewing and officials from VisitScotland, it became clear that a £1M fund for the country sports tourism sector would come to fruition. BASC and the SCSTG would be development partners for the fund, working closely with VisitScotland who would administer it on behalf of the Scottish Government.
A significant, crucial and above all welcome outcome. Work immediately started on deciding which businesses should be made eligible.
Deciding who should be eligible was an onerous task, and one that would require tough decisions to be made.
One such decision centred on the kind of businesses that should be eligible for the fund – a decision that was made even more trying given that you would be hard pressed to find a single country sports tourism business in Scotland that has been left completely unscathed by coronavirus.
But with a budget of £1M, there was no question that we had to prioritise those most in need.
This meant ensuring that only those businesses that accrue the majority of their income (>75%) from country sports tourism activity would be eligible for the fund.
The criteria would likely exclude mixed estates with various income streams, focussing instead on those businesses with no other means of generating income.
As a result, we expect the likes of sporting agencies, guides, some land-based businesses and fishing charter operators to be the primary recipients of this fund. That said, estates able to evidence 75%+ of turnover coming from country sports will also be eligible.
There are others, too, whom we would have liked to have helped but have been unable to do so on account of the fund's specific tourism foundations.
The fund can only help those directly involved in the facilitation of country sports tourism activity, and as such the likes of game farms and game dealers – who make a pivotal contribution to the sector – fell out with the scope of this fund.
We're acutely aware of this, and the fight to ensure support is made available to sector businesses in all their diversity is far from over. We're continuing to call for the unlocking of the strategic framework business fund, for example, which is better suited to some of the businesses that will not be supported by this fund.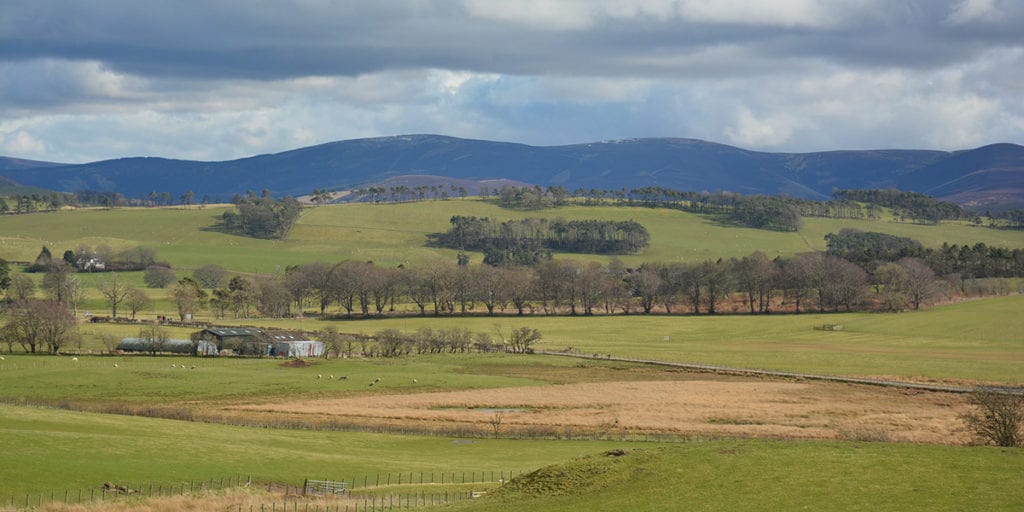 But the arrival of the Scottish Country Sports Tourism Restart Fund is a pivotal, welcome and above all a relieving moment for the sector.
It is, first and foremost, a vital lifeline – giving those that are most vulnerable and most in need a chance to get through what feels like perpetuating turmoil.
Although this support has been a long-time coming – and I stress that there has been much frustration in getting to this point – it is only fair that I commend the speed at which both the Scottish Government and VisitScotland have responded to this latest oversight.
From the moment we highlighted our concerns, there has been a genuine willingness to help ensure the sector is given a chance to weather this unrepentant storm. The Scottish Government and VisitScotland deserve credit for that, and the flexibility in the wider tourism support package has given them the means to achieve what they could not achieve before.
Both BASC and the SCSTG will remain inextricably engaged with this fund, and we will be on hand to help address any questions or issues via the fund's dedicated mailbox.
Funds designed to support such a diverse sector will not, inevitably, be perfect. We know and accept this, and we will do our level best to troubleshoot accordingly.
But for now we encourage businesses to review the eligibility criteria and prepare to make an application when the fund opens next week.
This is a good day for Scotland's country sports tourism sector. Let us ensure those businesses in the greatest need get the support they deserve.
The Scottish Country Sports Tourism Restart Fund is now open to applications. Apply here.